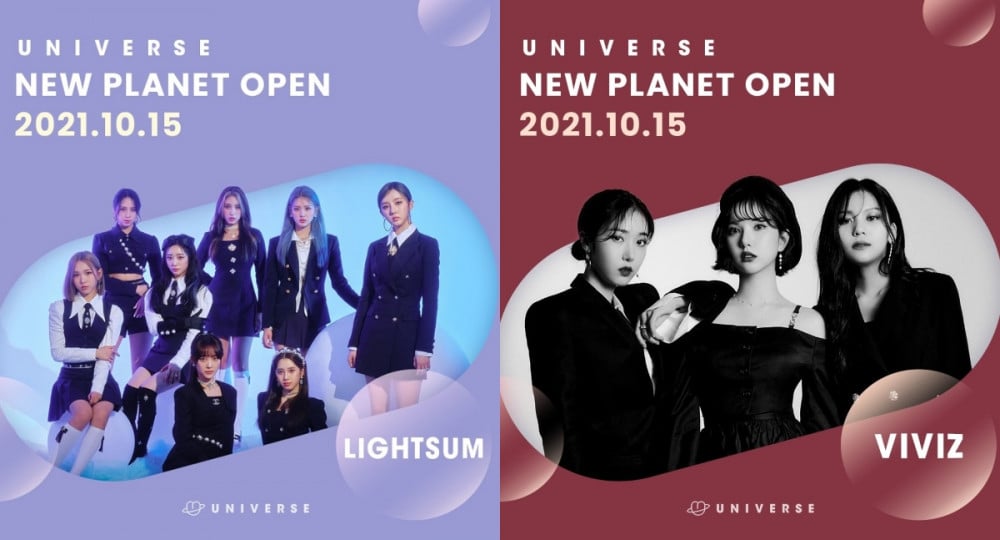 LIGHTSUM and VIVIZ will be joining the fan-artist global platform, UNIVERSE!

On October 12, UNIVERSE announced that LIGHTSUM and VIVIZ will be joining the UNIVERSE platform. On the 15th of this month, a new planet is scheduled to be opened for both artists. LIGHTSUM and VIVIZ will continue to communicate with fans more actively through various online and offline fan events, including UNIVERSE's private messages and Fan Network Service (FNS).

Meanwhile, LIGHTSUM, who made their official debut in June of this year, achieved more than 19,000 copies in first week album sales with their debut single 'Vanilla'. Further, they proved their potential as a next-generation global K-pop group by topping the iTunes 'Singles Chart' in 10 different regions. In addition, VIVIZ, composed of former GFriend members Eunha, SinB, and Umji, recently released various content raising anticipation for their upcoming debut as a 3-member group.

Are you excited about the addition of LIGHTSUM and VIVIZ to UNIVERSE?