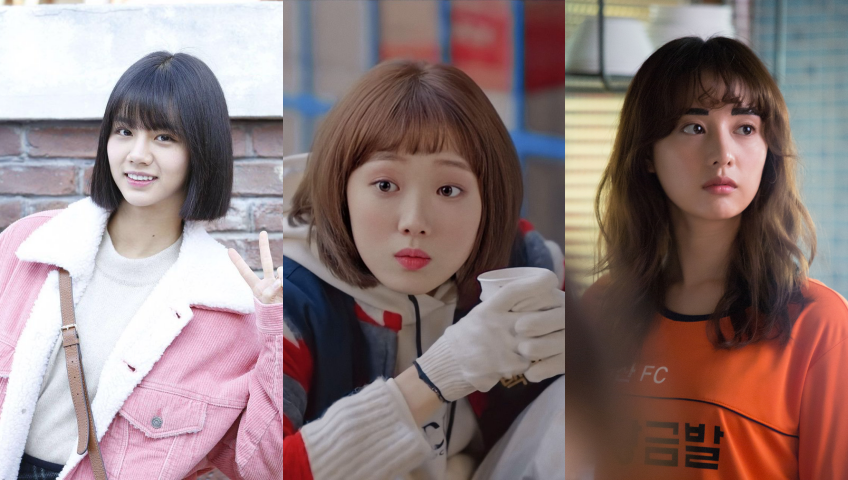 The 2010s was a defining era for the Korean wave. While its preceding decade set the foundation for today's relentless K-drama craze, it was in 2010 to 2019 that content became much more accessible as social networking sites and streaming platforms also became all the rage.
It signal-fired the fresh wave of girl power entering the scene. Unlike other female leads who found their jetstream as child actors, these ones set foot in front of the camera as teenagers and young adults. From the phenomenal pioneers like Song Hye Kyo, Kim Tae Hee, Jun Ji Hyun, and Son Ye Jin of the first-generation Hallyu, the screens began to familiarize themselves with new faces that would become the next K-drama queens.
Lee Sung Kyung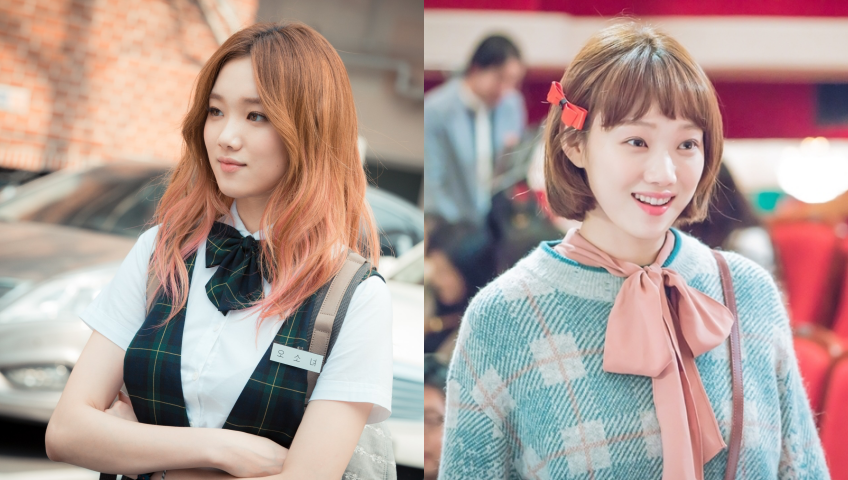 The five-foot-nine-inch beauty started in the entertainment industry as a top model, but in 2014, she debuted as an actress under YG Entertainment in the SBS romance medical melodrama It's Okay That's Love. She established herself as a household name in 2016 with three significant roles: Baek In-ha in Cheese in The Trap, Jin Seo-woo in The Doctors, and the titular character in Weightlifting Fairy Kim Bok-Joo. Her swaggg portrayal of Bok-Joo elevated her star status abroad, with the series' coming-of-age sports theme appealing to a vast younger audience.
IU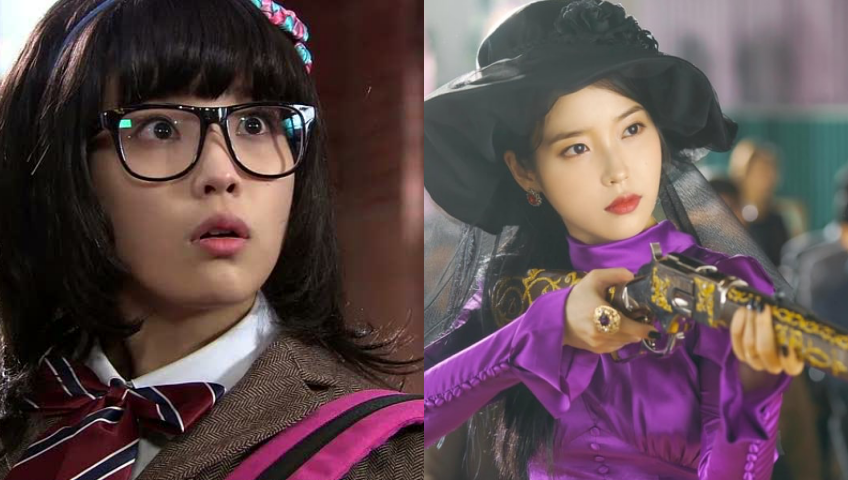 Nation's Little Sister Lee Ji-Eun first appeared on a K-drama as Kim Pil-suk of the 2011 teen music drama Dream High. Her trajectory since then unveiled her as one of the most successful idol-actresses; landing roles projects would showcase range in her craft. IU reunited with former co-star Kim Soo-Hyun in the 2015 mockumentary-packaged dramedy The Producers. She headlined the 2016 period piece Moon Lovers: Scarlet Heart Ryeo, which, although not well-received in Korea, gained much attention overseas. Her performance in the critically acclaimed My Mister (2018) was highly-praised by the audience. The following year, she gave us arguably her most famous role to date: Hotel Del Luna's Jang Man Wol.
Kim Ji-won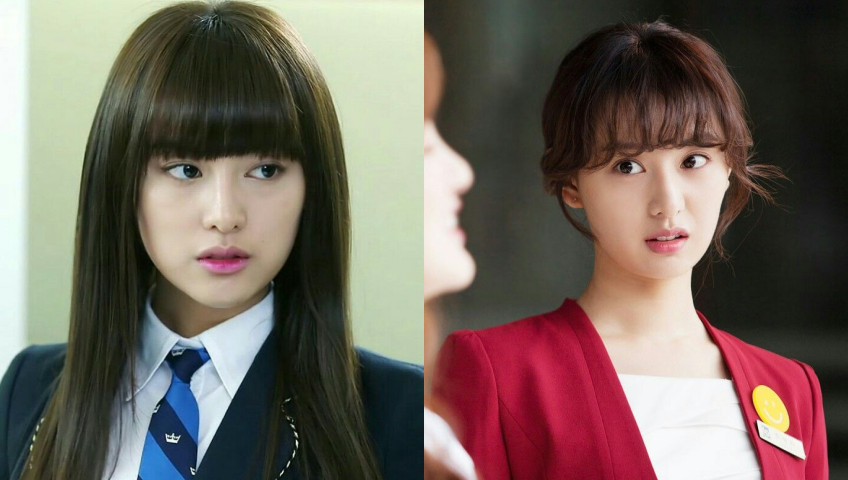 Although Kim Ji-won began in showbiz in the late 2000s, her breakthrough project came in 2013, when she was cast as the arrogant It Girl heiress Rachel Yoo in the high school drama The Heirs alongside then up-and-coming names on the small screen. In 2016, she was paired with Jin Goo in the megahit romance melodrama Descendants of the Sun. The second leads earned so much love that fans were demanding another season to roll more of their story. She further sealed herself as a formidable force in the scene as Choi Ae-ra in the 2017 rom-com Fight for My Way, where viewers very much adored her electric chemistry with Park Seo Joon.
Suzy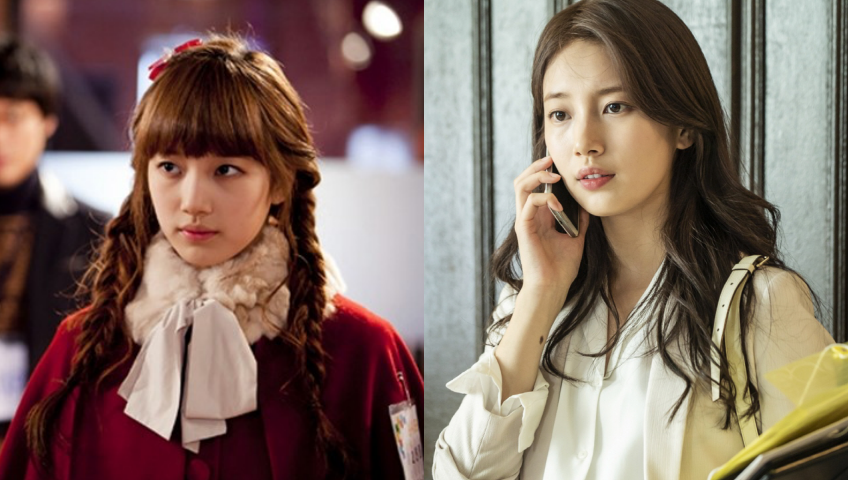 Miss A's visual and maknae stepped into acting in 2011 as Go Hye-mi of Dream High. It resonated with the teenage demographic and became a major success even in other parts of Asia. Dubbed as the Nation's First Love, Bae Suzy went on to take more frontline roles that cemented her status as a top idol-actress, including Noh Eul in the famous tearjerker Uncontrollably Fond (2016) and Nam Hong-Joo in While You Were Sleeping (2017). Her 2019 crime action series Vagabond with Lee Seung-gi had such a buzzworthy premiere that it ranked No. 1 in its time slot across all public broadcast networks.
Lee Hyeri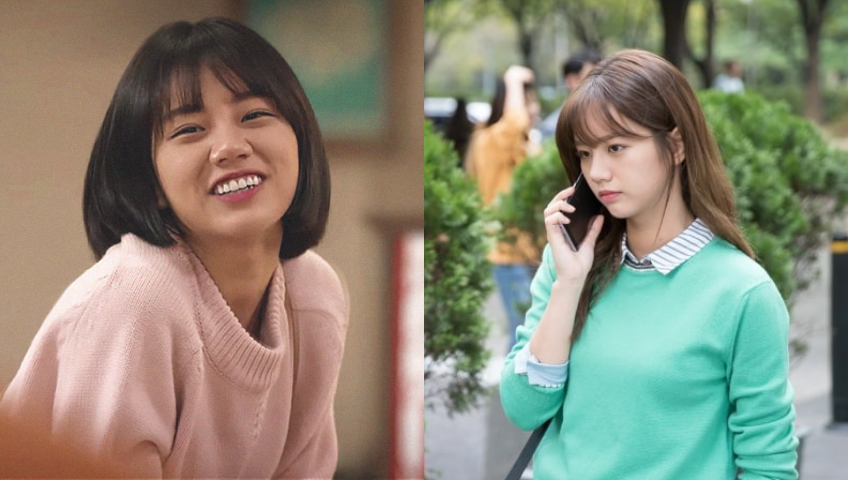 K-pop saw Hyeri first in 2010 as the face and maknae of Girl's Day. Two years later, she tried her hand in acting as Jang Mi-Hyun of Tasty Life and also became part of the leading ensemble of 2015 shows Schoolgirl Detectives and Hyde Jekyll, Me. However, the role that propelled her to K-drama stardom is Sung Duk-seon of Reply 1988, one of the highest-rated dramas in Korean cable TV history. Shortly after it ended, she placed 3rd in the 2016 Forbes' Korea Power Celebrity list. In the subsequent years, she played one lead character after another: Jung Geu-rin in Entertainer (2016), Song Ji-an in Two Cops (2017), and Seon-sim in Miss Lee (2019).
Chae Soo Bin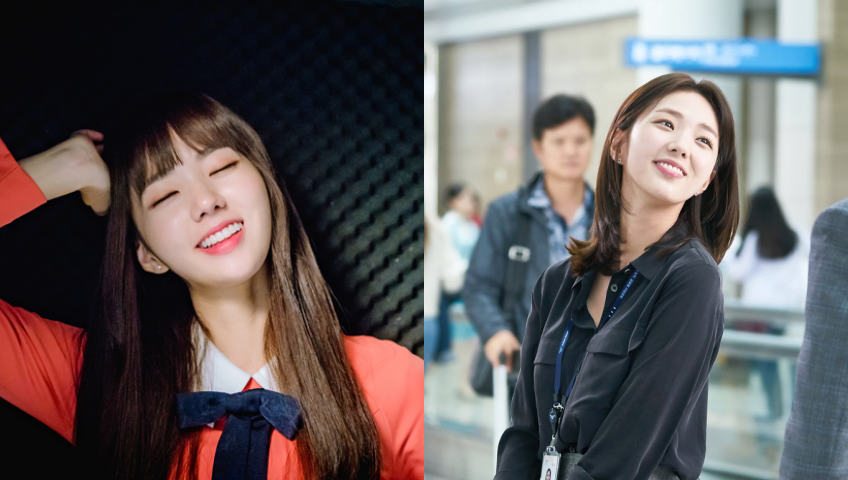 Prior to her breakout performance in Love in the Moonlight as Jo Ha-Yeon, Chae Soo-bin has worked in different projects, including main roles in two series. Like a breath of fresh air, her small-screen presence grew stronger with her consistently recognized portrayals of the spirited heroine Lee Dan-ah in Strongest Deliveryman (2017), the driven and emotionally-intelligent Jo Ji-ah in I'm Not A Robot (2017), and the struggling but motivated airport employee Han Yeo-reum in Where Stars Land (2018).
Kim Go Eun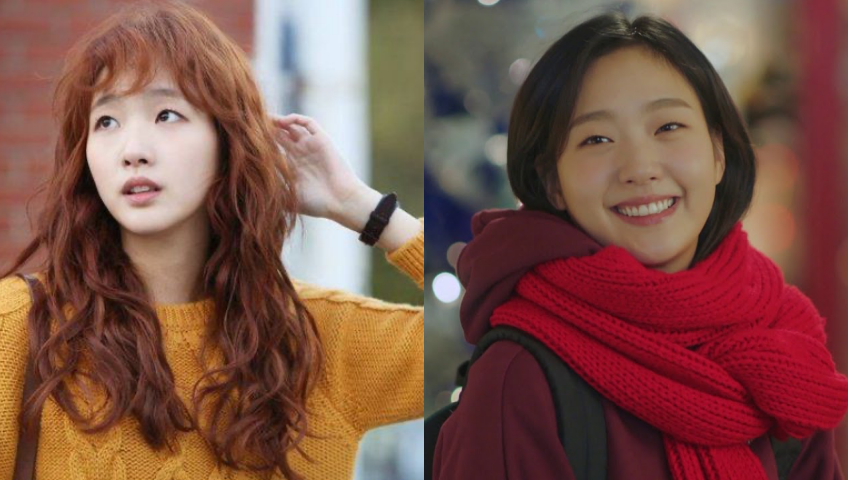 Before her television debut in the 2016 romance-themed Cheese in the Trap, Kim Go Eun has been making waves in the movie industry since the earlier part of the decade, bagging several awards and nominations for her first-ever acting work in the 2012 film A Muse. Her prominence skyrocketed even more due to her sophomore drama Guardian: The Lonely and Great God, a.k.a Goblin (2016), where she portrayed Ji Eun-Tak opposite Gong Yoo. Goblin was a smash hit and caused cultural trends to crash on local and international shores.
Yoo In-na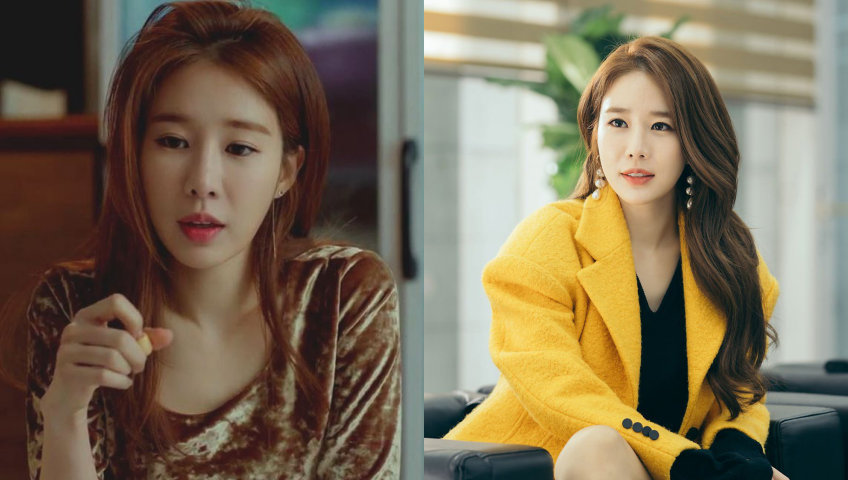 Starting the decade strong, Yoo In-na clinched notable roles in the 2010 rom-com fantasy Secret Garden and the Hong sisters' The Greatest Love in 2011. She debuted as a leading lady in the internationally broadcasted Queen and I (2012) opposite Ji Hyun-woo. The YG celebrity continued to rise in popularity with remarkable second lead characters Yoo Se-mi in My Love From the Star (2013) and Sunny in Guardian: The Lonely and Great God (2016). Her loveline with Lee Dong-Wook in Goblin dominated the hearts of the audience, and it was pure joy for the fans to see them reunite in the 2019 rom-com Touch Your Heart as the center of the story.
Park Min-young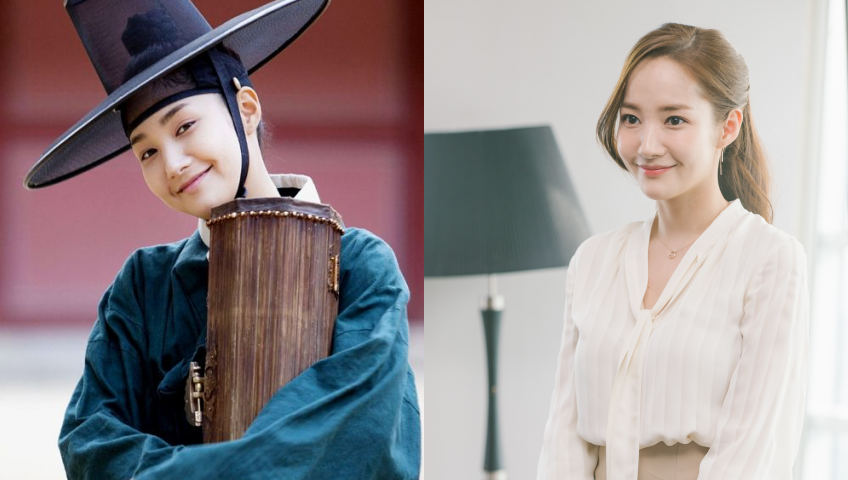 Park Min-young may have entered the small screen a few years before, but the work that really catapulted her to fame is her portrayal of Kim Yoon-hee in the Kim Won Seok-directed Sungkyunkwan Scandal in 2010. In 2011, she was cast alongside Lee Min-ho in the globally-known manga-based City Hunter and with Chun Jung-Myung in Glory Jane consecutively. She continued to secure the spotlight with a string of frontline works in various dramas in the following years. Surprising avid viewers, she turned to rom-com in 2018 with the sensational What's Wrong With Secretary Kim and Her Private Life by 2019.
Shin Hye Sun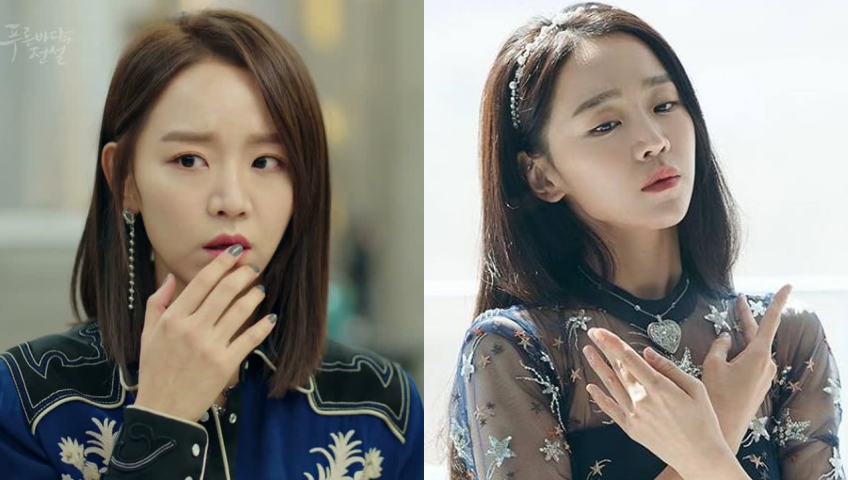 This momentous decade saw the steady rise of Shin Hye Sun in her career - from playing a minor part in School 2013 to landing supporting roles in the 2015 rom-coms Oh My Ghost and She Was Pretty. Though her character in The Legend of the Blue Sea (2016) was quite a resistance to the main couple, her presence was such a scene-stealer and easily matched Jun Ji-Hyun's energy whenever they bicker. The late 2010s gave her well-deserved projects - Seo Ji-an in My Golden Life (2017-2018), Woo Seo-Ri in Still 17 (2018), Yun Sim-Deok in Hymn of Death (2018), and Lee Yeon-Seo in Angel's Last Mission: Love (2019).