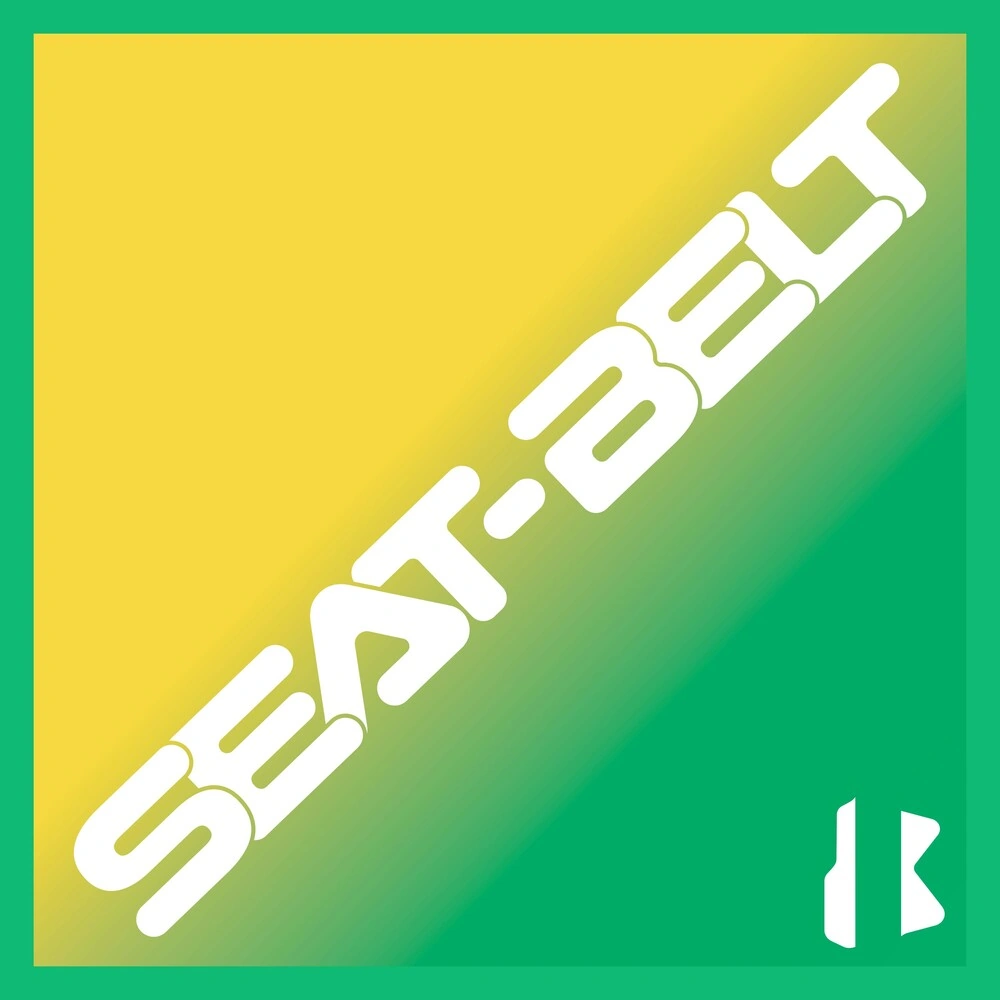 [This review reflects the opinions of the author and not necessarily those of allkpop.]
Track List:
1. K-POP
2. Seat-Belt
3. Will Make a Mistake
4. Hop-in
5. Love Bottle
6. Rain Drop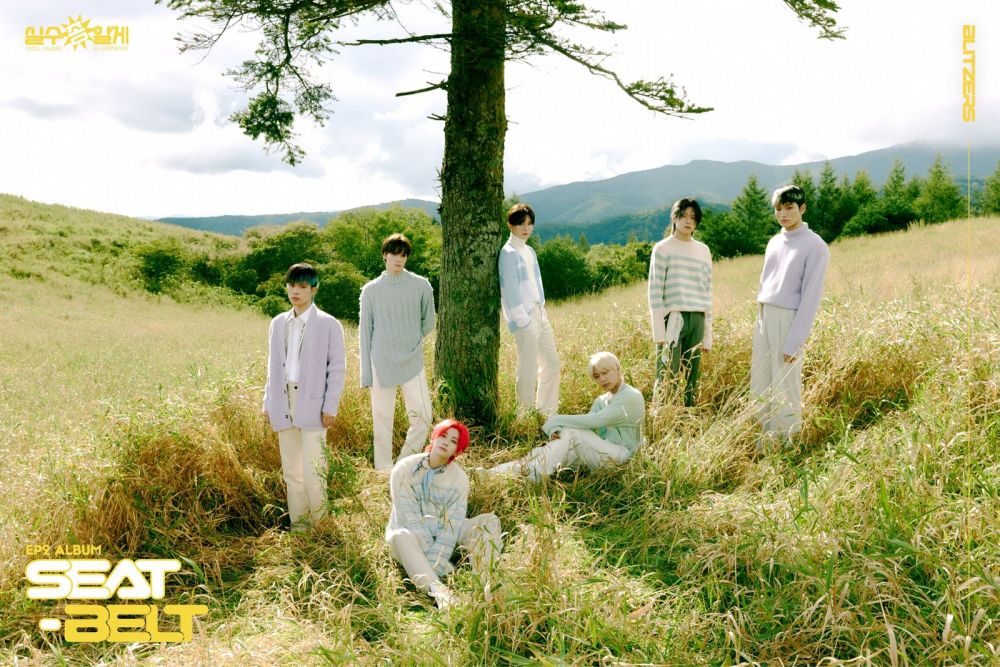 WUZO Entertainment rookies, BLITZERS, have released their second EP, SEAT-BELT. The group makes a powerful impression with their well-produced songs and impressive vocal skills. For rookies, they set a standard for those that come from smaller companies to proudly compete alongside their big three counterparts.
SEAT-BELT opens with "K-POP," a song that speaks on the healing properties of K-Pop as a genre. The concept is a little meta, but it's ultimately a pretty simple track with a somewhat sing-songy lilt that leaves a strong enough impact.
Though if one is looking for impact, they will find it in "Seat-Belt." Ultra-loud and frenetic, this song is in-your-face intense with an electric guitar that brings the attitude. Though I initially thought this was going to be a song with lyrics, it's just an instrumental. However, this instrumental feeds perfectly into the group's chosen title, "Will Make a Mistake." "Will Make a Mistake" mixes a hip-hop feel into a rock concept and gives a super peculiar concept... that works! Again, for rookies, I am astonished at the caliber of this comeback.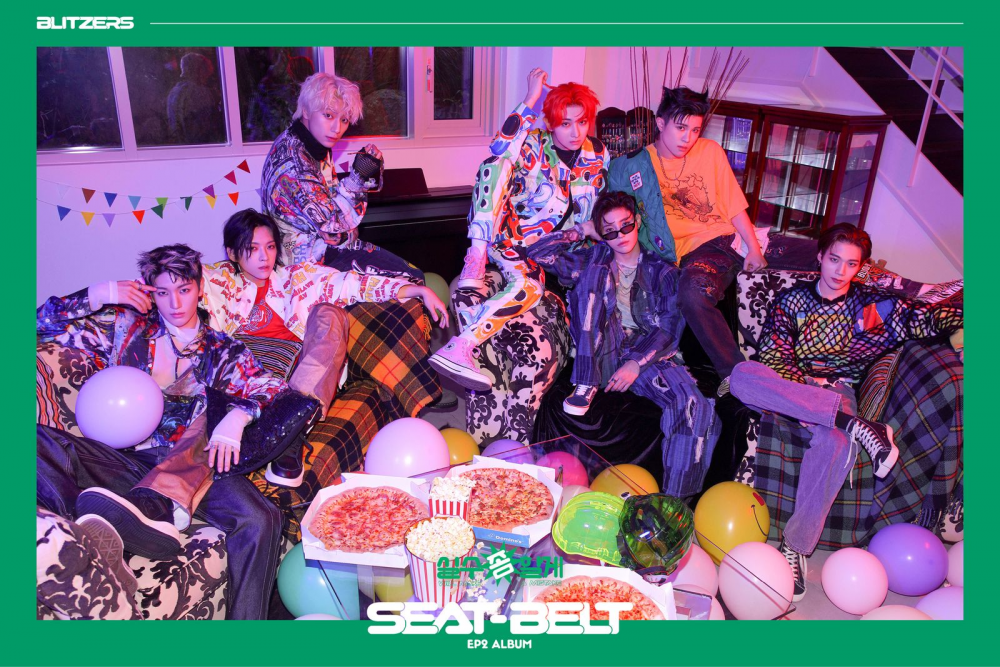 Suddenly... whiplash. "Hop-in" is sweet and jazzy out of nowhere. It's a bit jarring- the intense contrast between songs as we move through the tracklist. "Hop-in" uses a honeyed bounce as its strong suit, but the song doesn't really stick after listening to the impactful title's booming resonance.
"Love Bottle" brings things to an even more relaxed space. Acoustic and sugary, the song is a simple song that boasts a very fan-oriented concept. Stripping away much of the noise and effects of the earlier half of the album, BLITZERS is aiming to display their range on this release.
"Rain Drop" is the last track of the downtempo half of this release. A meaningful ballad filled with raw emotions and laced with blood, sweat, and tears from these rookies, "Rain Drop" wows. In particular, the well-timed trumpet is a necessary and brilliant inclusion that brings a freshness to the song's overall sound. The members shine like a rainbow on this finale piece.
BLITZERS' release has proved to me that they are not a group to sleep on in the years to come. I find them to be incredibly talented with a vast range of abilities and look forward to following their subsequent few comebacks closely to monitor their growth as a group. I encourage you to as well, as finding rookies this well-rounded is quite rare.

MV REVIEW
Surprisingly high budget for a rookie group, BLITZERS MV for "Will Make a Mistake" is well-shot and aesthetically pleasing. Given the song has a rock concept, the MV concept similarly echoes that sentiment with a dramatic and charismatic theme. Opting for a boyish look and edgy feel, the members are seen among various outdoor shots showcasing a unique style. For a newer group, their distinct style is very appealing and gives way to a good MV.
MV SCORE:
MV Relevance…..8
MV Production…..8
MV Concept……..8
MV Score: 8.0
ALBUM SCORE:
Album Production…...9
Album Concept……...8
Tracklisting…………...7
Album Score: 8.0
Overall: 8.0