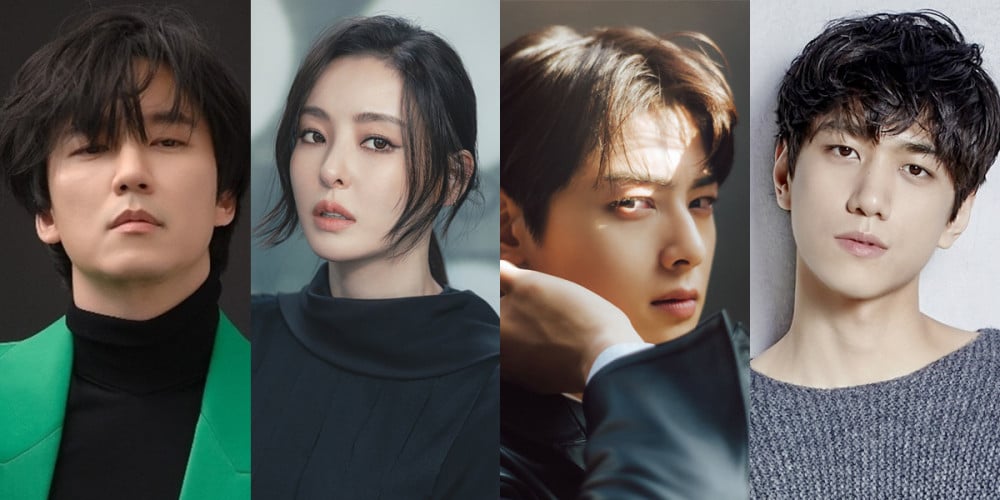 The brand new OCN fantasy action series 'Island' has now confirmed its lead cast lineup, after its initial delay in production earlier this year.
Back in May, production for 'Island' was postponed after actress Seo Ye Ji decided to drop out of the drama's lead cast. Seo Ye Ji was originally cast as the story's female lead Won Mi Ho, a third generation chaebol with an enormous destiny. However, after becoming involved in various controversies related to her private life, Seo Ye Ji is now taking a temporary hiatus from public activities.
As a a result, actress Lee Da Hee has now been cast in the role of 'Island's female lead, Won Mi Ho. Lee Da Hee will be working alongside Kim Nam Gil, returning to the small-screen as a dark hero whose destiny is the save the world, but live as an outcast from society.
Joining Kim Nam Gil and Lee Da Hee are ASTRO's Cha Eun Woo and Sung Joon, with Cha Eun Woo taking on his first ever Catholic exorcist role as John, and Sung Joon playing Kim Nam Gil's partner Goong Tan.
Based off of a popular webtoon series of the same name, 'Island' tells the story of a group of people who are fated to save the world by facing off against an ominous force on the island of Jeju. Filming for the series is slated to begin in October.