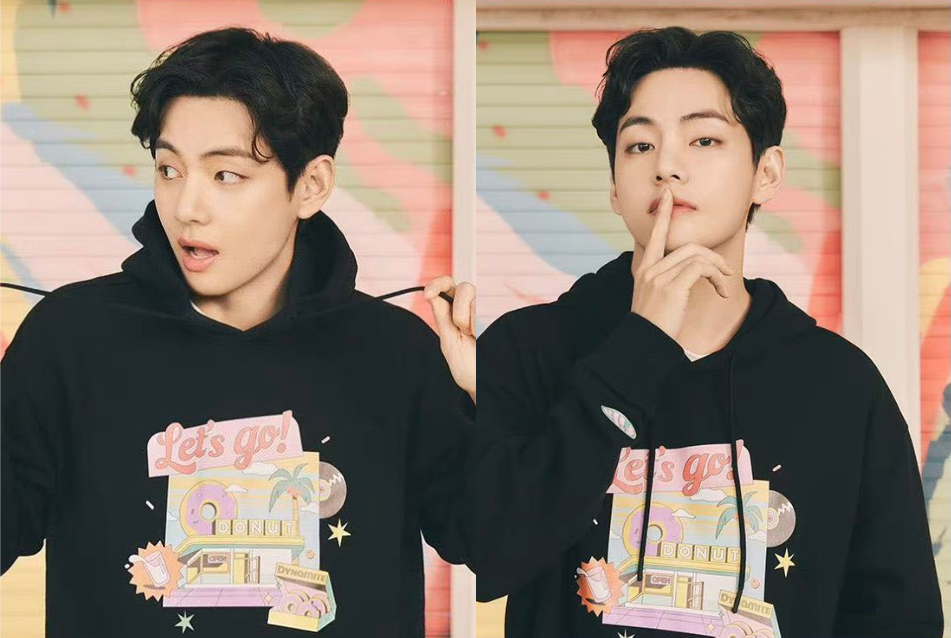 BTS member Kim Taehyung, aka V, has once again demonstrated the 'V-effect' with BTS's recent collaboration for FILA.

On September 16, FILA Korea released their BTS 'Dynamite' Collection, and the black Dynamite Donut Hoodie modeled by V sold out and is currently the top-selling product from the collection.

One day after the collection's release,V's Hoodie ranks 1st in weekly popularity and 6th in monthly popularity, highest among BTS members.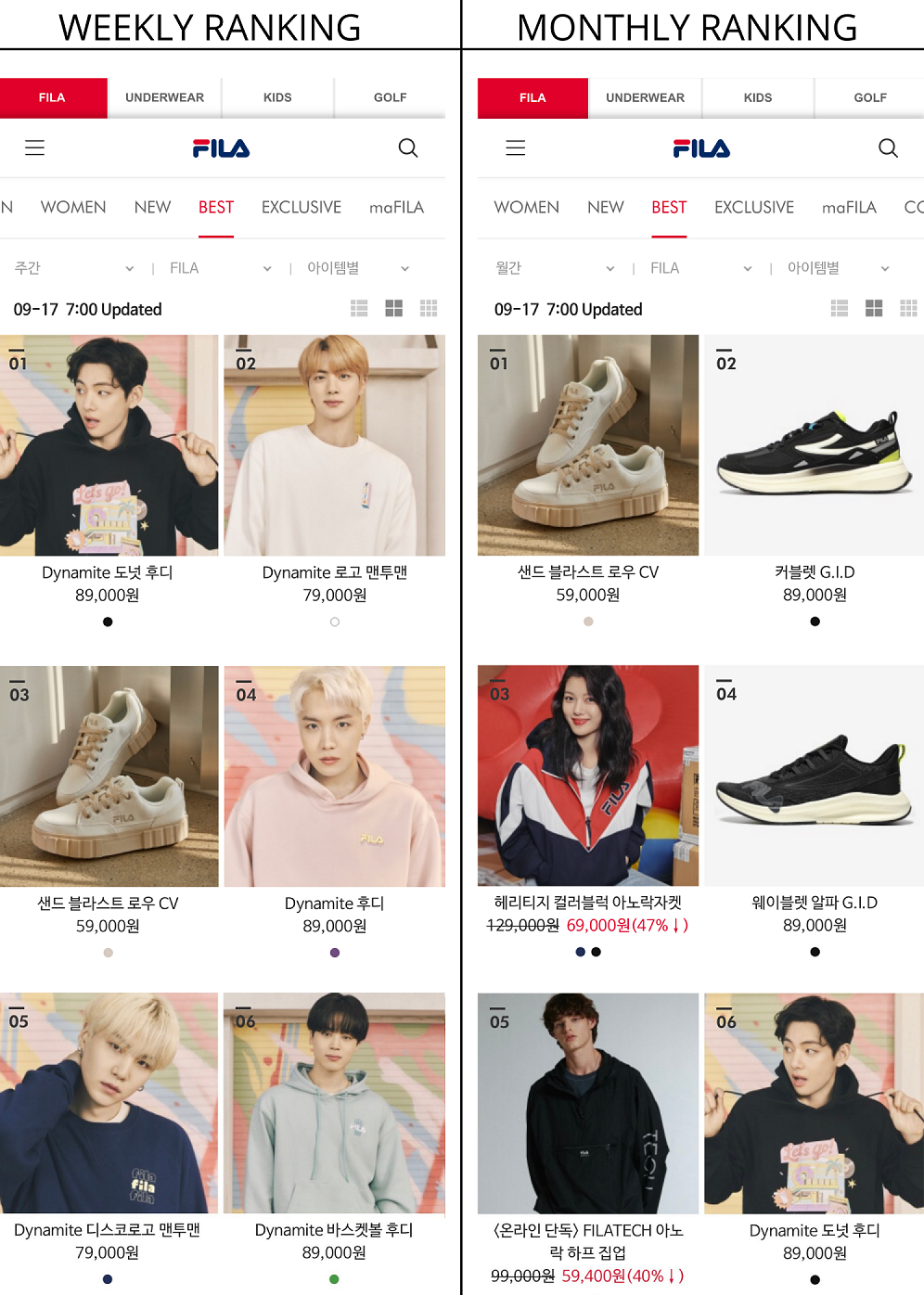 As shown on FILA Korea's website, it currently has the highest interest to sales (1,481) number among products worn by BTS members, making it an all-kill in both sales and popularity.

Products worn by Taehyung for previous FILA x BTS collections also became top-sellers of their respective collections, proving V's consistent brand power.