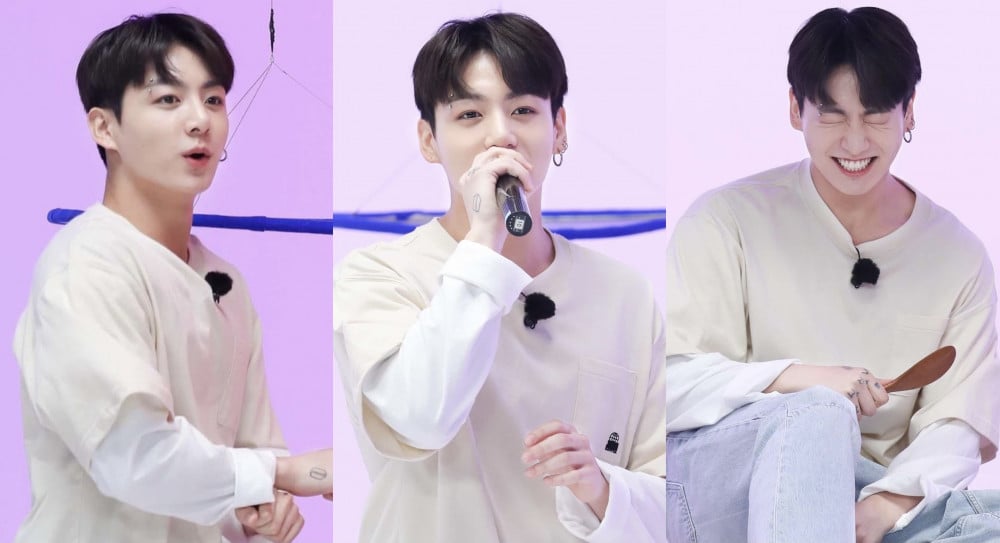 BTS's Jungkook's beautiful honey vocals was spotlighted on the last Run BTS episode as he delivered a heart-touching rendition of the ballad "I love You."
He also left everyone breathless with his incredible rapping in the song "Loner."


His beautiful honey vocals set social media ablaze and became a hot topic among K-Netizens on various platforms.

"I really love Jungkook's voice so much, I wish Jungkook would sing all the songs in the world."
"Ahh, the ballad is so perfect, it melts my ears. I really wish Jungkook did an OST."


"My ear drums are melting. He's good at ballad, pop, rock and he even raps."
"It was so good, I need to listen to it ten more times and then go to sleep."

"I really want to see Jungkook holding and singing an authentic ballad. I just want to see more of Jungkook who sings everything, he's good at everything."

"Main vocal, sub rapper, what are you doing? You're really good at everything."

"I really like Jungkook's rapping. There's really nothing he can't do, a genius JK."


"He's really good. If you release a solo album or mixtape, you have to put in a song that you rap."
"What Jungkook did in "Summer Sonic" is also legendary."

Several keywords started trending immediately after he started singing as fans were raving about his insane vocals.
Fans shared their appreciative tweets about him all over social media. Jungkook is the true golden all-rounder who excels at everything he does.