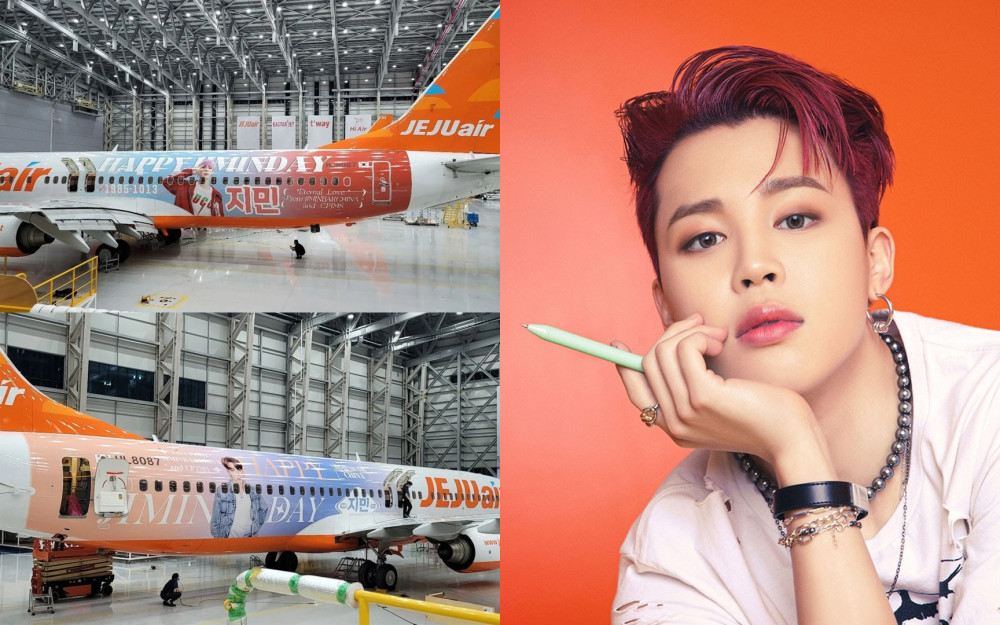 Fans are known to give extravagant gifts to their beloved idol group members. Fans from China might be one of the fan groups that are known to give the most expensive and also unimaginable gifts to idol groups.
This year, JiminBar from China collaborated with Jeju air to customize an airplane to show Jimin's face on the exterior starting September 1 to November 30 in celebration of the idol member's birthday.
Jimin will be celebrating his 26th birthday on October 13. To prepare for the artist's birthday, Jimin's fans in China prepared this special airplane a month before so other fans can enjoy the customized plane.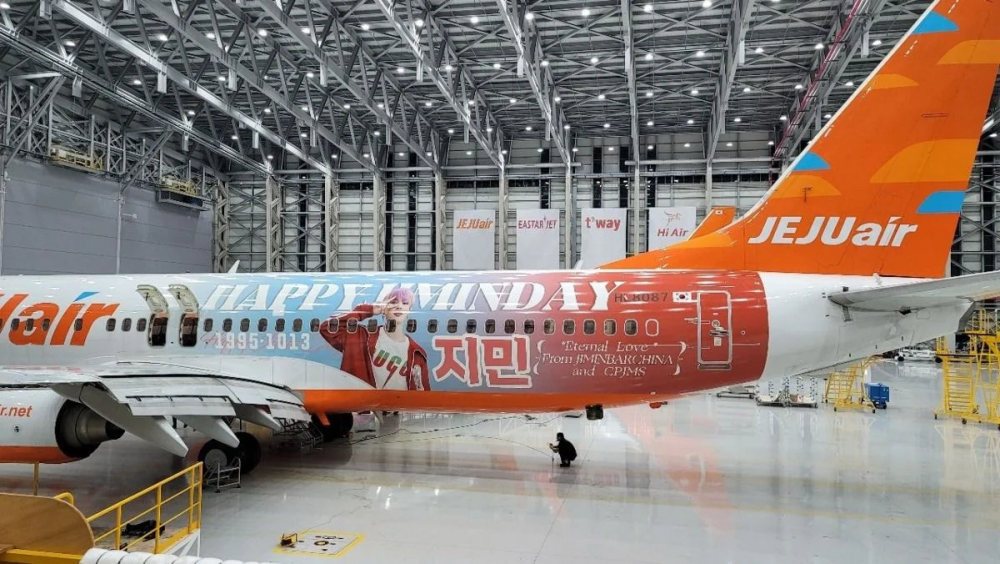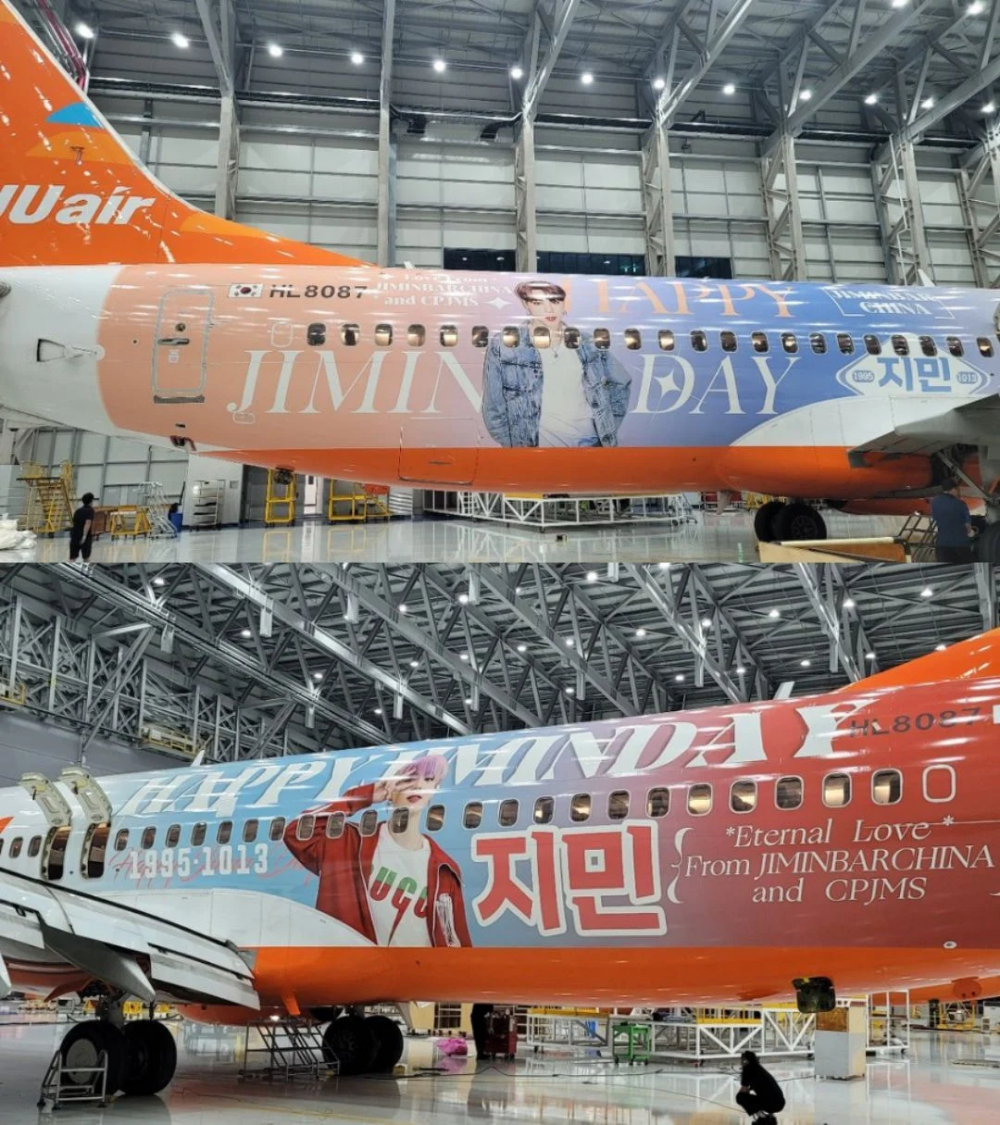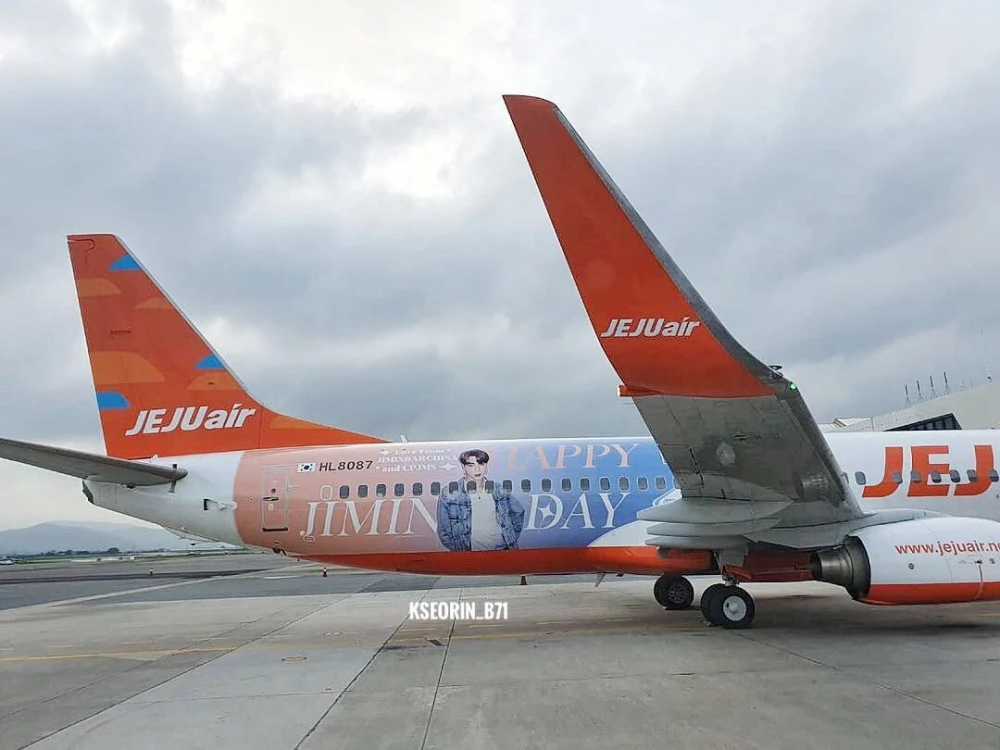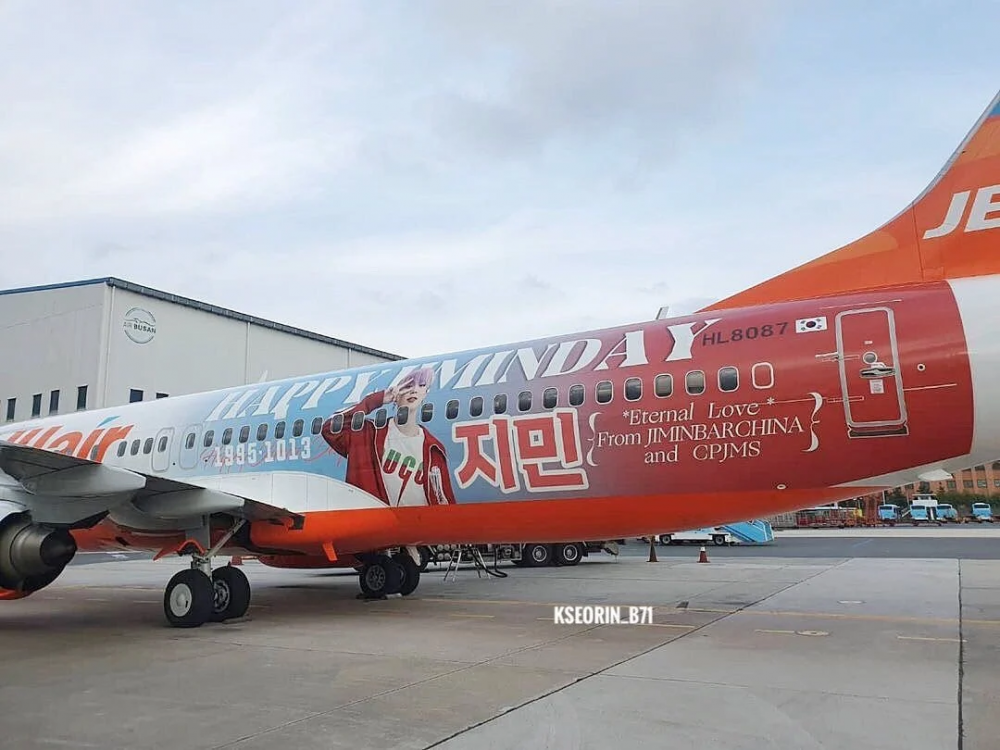 Netizens gathered in an online community where the photos of this airplane were shared and commented, "I'm going to Jeju island next week, I hope I get on that plane," "Wow, that's so pretty," "I really want to go to Jeju so I can ride that plane," "That's so cool," "I am loving that airplane," "Wow for three months? That's really long," "The airplane is so beautiful," "I want to see the real plane," and "I really love it."