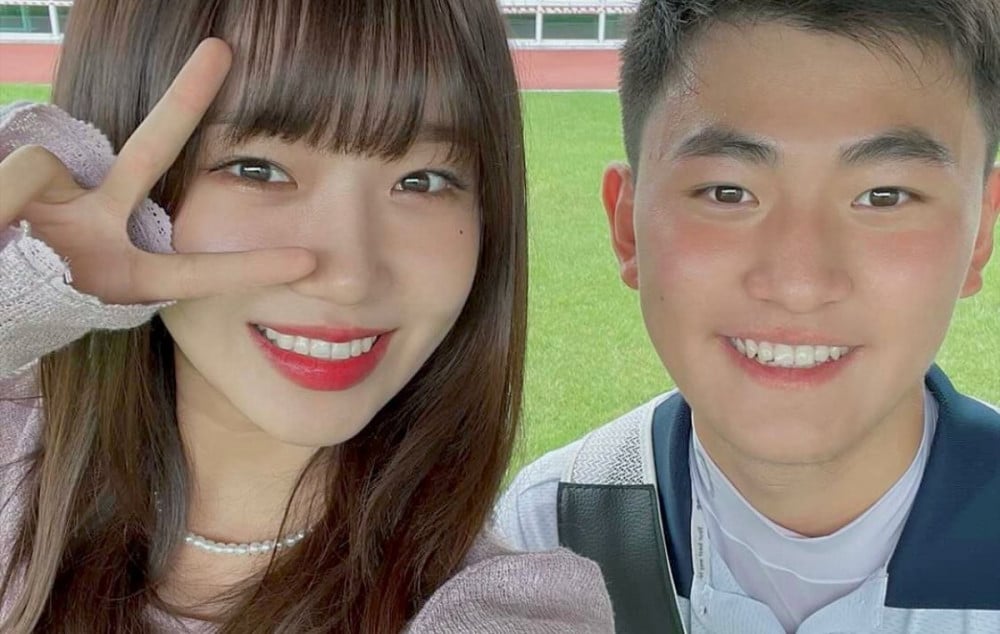 Weki Meki's Choi Yoo Jung recently met Olympian archer Kim Je Deok!

On August 29 KST, the idol took to her personal Instagram account to share photos of her and the two-time gold medalist together, captioning the post with "I met athlete Je Deok on 'Mr. House Husband 2'! It's an honor to receive both your gifts and support, so thank you so much! I'll really take care of the presents you gave me forever! Je Deok archer, fighting!!! Je Deok jjang!!!"

Choi Yoo Jung was a special guest on 'Mr. House Husband 2' to surprise Kim Je Deok, who is a known fan of the idol. In the images, the two not only pose for a pair of selfies, but they also are seen with one another's autographs, as well as presents they prepared for one another.

Meanwhile, Choi Yoo Jung is currently on the iHQ variety program 'Spicy Girls' with Kim Shin Young, UEE, and Sunny. The program follows the cast members, known lovers of spicy food, as they seek out new spicy menu items and share spicy recipes.
Check out Choi Yoo Jung's Instagram post below!