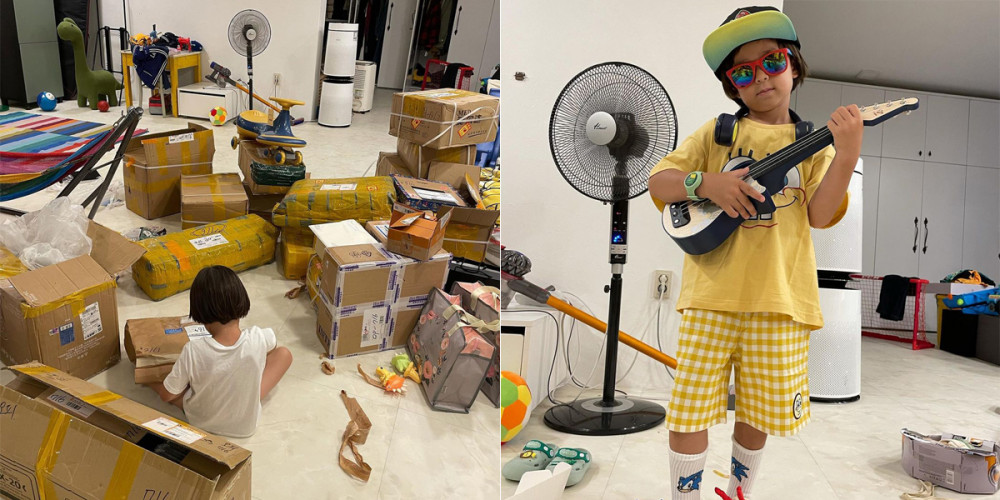 One of the adorable little stars of KBS2's 'The Return of Superman', William Hammington was spotted opening piles and piles of gifts sent from his fans!
As many fans may know, Sam Hammington's first son William Hammington recently celebrated his 6th birthday! It seems that many of William's fans also wanted to congratulate the cut star on his special day. Which also meant William got to open boxes upon boxes of presents!
William also had a chance to thank the fans who sent him birthday gifts via his Instagram account, managed by his parents. Happy belated 6th birthday, William!