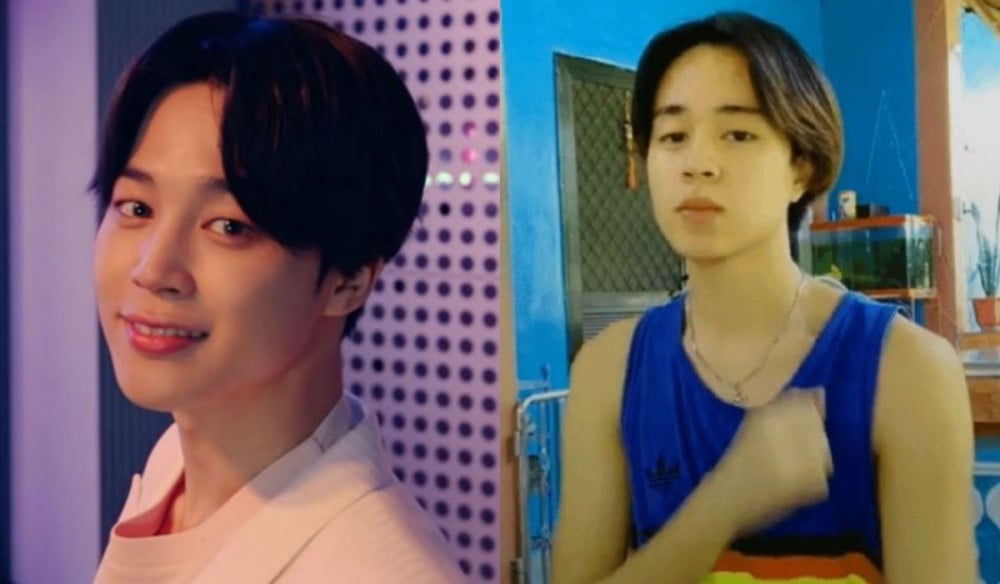 Filipino TikToker is garnering attention for his visual resemblance to BTS's Jimin.

On July 24th, a TikToker from the Philippines made his way around Korean online communities for his resemblance to a BTS member. With side-by-side comparisons of Jimin's picture and his screenshots, over 800 netizens shared their reactions in the comments.
Some of the comments include: "I'd believe if you told me he is Jimin's cousin"
"I see more of Shinhwa's Andy lol"
"Jimin's Thai doppelganger"
"He looks like sleepy Jimin lmao"
"His nose and eyes look exactly like that of Jimin's omg"
"I thought it was a clickbait at first but then he really kinda looks like Jimin..?"
"I can see that lol"
"I want to meet him in person and see him off-camera"
"Someone pls drop his TikTok"
"He reminds me of Jimin in the past haha"
Check out Jimin's photos and TikTok screenshots below. The first two pictures are Jimin's. Do you think he resembles Jimin?