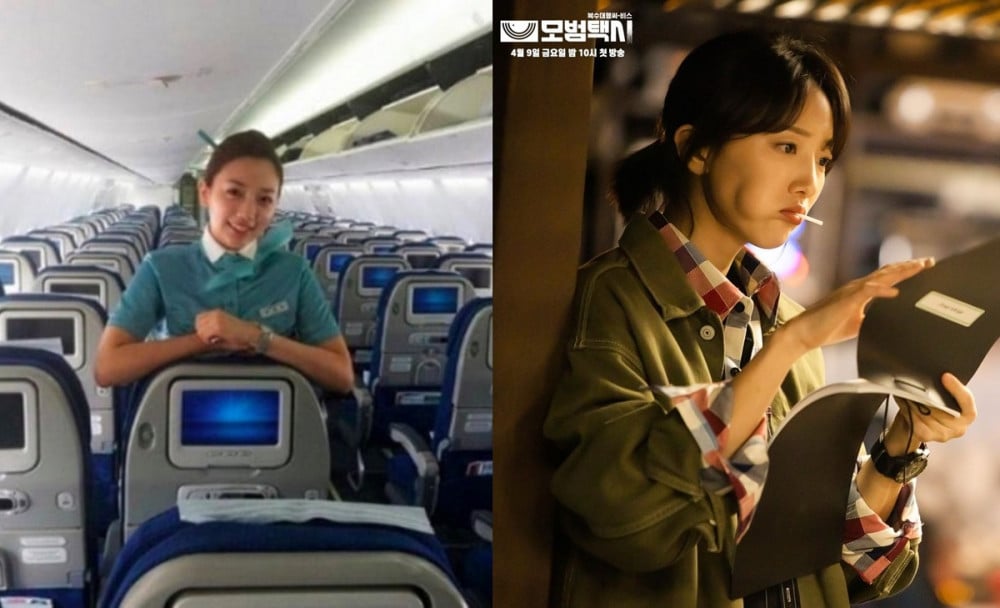 On the recent broadcast of MBC variety show 'I Live Alone', actress Pyo Ye Jin talked about her life as a stewardess, prior to her transition into acting.
On the July 2nd broadcast of MBC's 'I Live Alone', Pyo Ye Jin revealed her typical daily life to viewers. As soon as she invited her friend over to her house, she began to speak in a dialect, garnering attention from the show's regular cast members. In response to their surprise, Pyo Ye Jin laughed as she said, "My hometown is in Changwon." She further showed off her baking skills by taking out a perfect scone out of the oven.

On this day, Pyo Ye Jin talked about her time as a stewardess with her friend. Her friend told her, "When you told me you were going to quit your job, you said you were going to become an actress." To this, Pyo Ye jin said, "I still remember the trips we went to and the fun times I had with you as a very postive memory. But when thinking about working as a stewardess for ten years, I felt suffocated. It made me realize that this wasn't a future that I wanted. After thinking about what I could do well in, I wanted to be an actress. At first, I went around handing out my profile. At that time, that was the only thing I could do. But those times don't only come off as difficult times. It was also pretty fun."

Pyo Ye Jin has been recognized for her roles in the popular drama series 'Fight For My Way', 'What's Wrong With Secretary Kim', and 'VIP'. More recently, she was highly praised for her portrayal of the 'Rainbow Taxi Revenge Service' team member Ahn Go-Eun in the SBS drama 'Taxi Driver'.