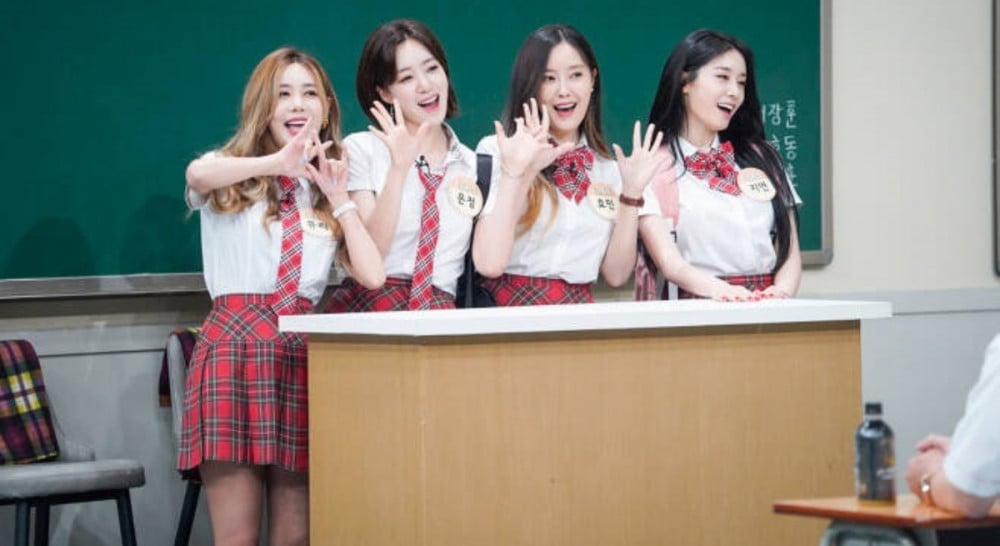 Group T-ara will reveal behind stories of their past dorm life.


On the upcoming July 10th broadcast of JTBC's variety show 'Knowing Brothers', T-ara will be making a guest appearance. T-ara is a group with numerous hit songs, including "Lies", "Bo Peep Bo Peep", "Crazy Because of You", and "Roly Poly". During the filming of the variety show, T-ara performed a dance medley of their hit songs, marking their first full group activity in years. They were reportedly highly praised by the show's regular cast members for going as far as preparing stage props with their own expenses.


The T-ara members also surprised everyone on set when they revealed a shocking truth about their past dorm life. Eunjung revealed, "Back when we lived in dorms together, we lived with ghosts. Whether it was thanks to the ghosts or not, but we reached the peak of our careers while we lived in that dorm". Member Qri further added on recollections of her own encounters with ghosts.

The episode with the T-ara members' full story will be broadcast on July 10th at 9PM KST.