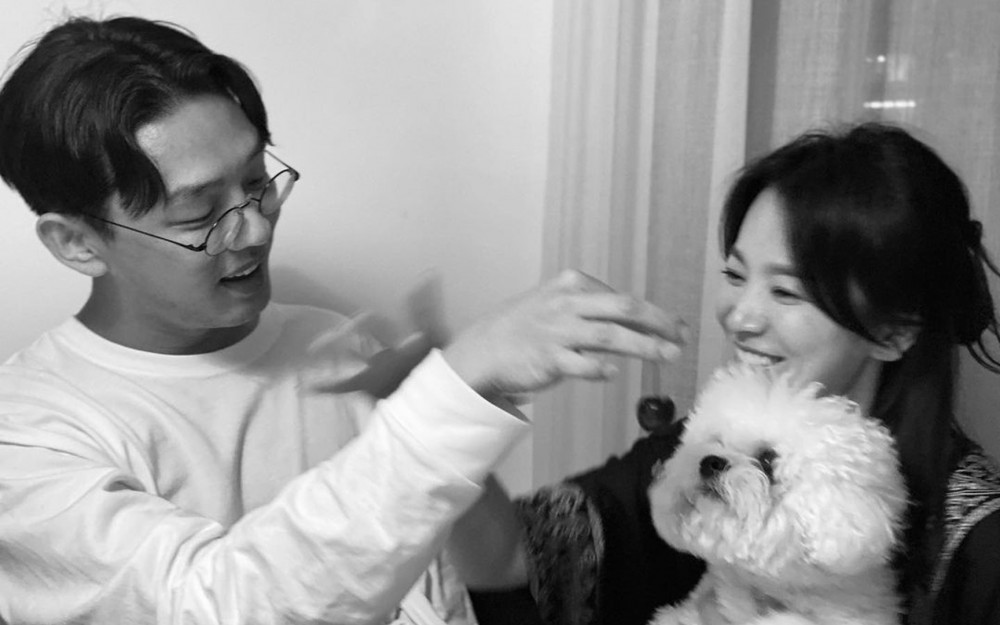 Song Hye Kyo revealed she met up with actor Yoo Ah In recently.
On July 11, Song Hye Kyo posted a photo with Yoo Ah In with the caption, "Awesome Yoo Ah In."
In the photo that the actress uploaded, the two celebrities seem to be very comfortable with each other as Yoo Ah In is seen playing with Song Hye Kyo's dog while she is smiling naturally with the dog in her arms.
It has been well known that Song Hye Kyo and Yoo Ah In are close friends who are part of the same agency. Netizens commented after seeing the photo, "They're still close I guess," "I didn't know they were part of the agency," "They're my favorite actors," and "They seem really close."
Meanwhile, Yoo Ah In is preparing to film the movies 'The Match' and 'Highfive' while Song Hye Kyo is filming 'Now, We're Breaking up.'