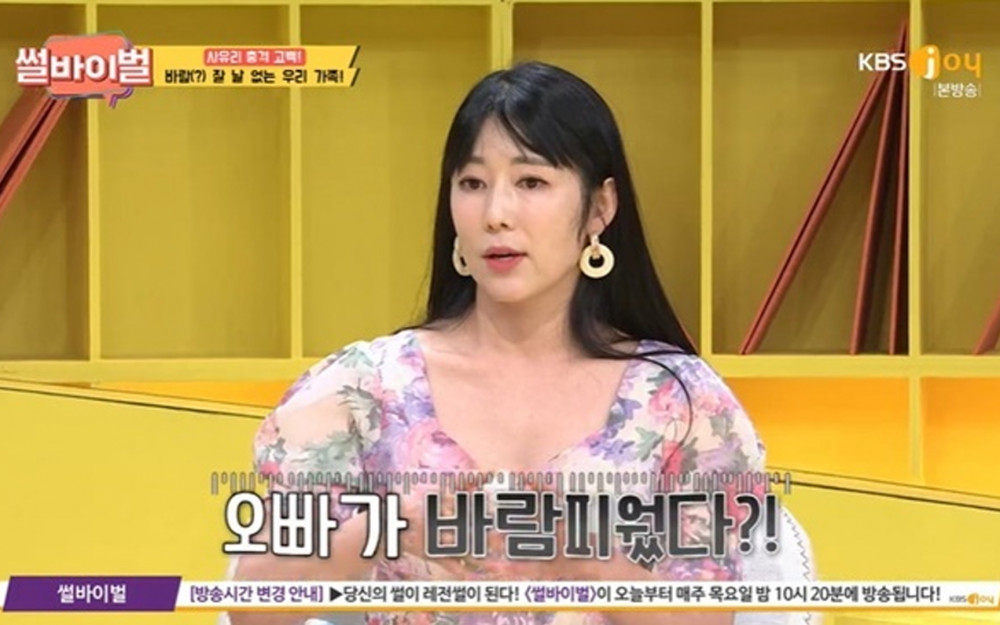 Recently, TV personality Sayuri boldly shared a story about her personal family matters without hesitation.
On the episode of KBS Joy's 'Ssulviver' that aired on July 8, Sayuri talked about her brother's and her father's infidelity.
During the broadcast on this day, a story about a woman who was ostracized by her family after exposing their father's infidelity was shared. After reading the story, MC Park Na Rae asked Sayuri, "What would you do if this happened to your family?" to which Sayuri honestly answered that it had actually happened to her family.

Sayuri continued to explain, "This actually happened. My older brother was cheating on his wife. His wife wrote a letter to my mother saying, 'Your son is cheating on me. Please rebuke him.' My mom and dad called over my brother to yell and reprimand him saying, 'why do you live like that? If you're a man, you need to protect your family.' Then a week later, my dad was found to be cheating on my mom. So my dad kneeled in front of my mom and begged her. My mom took a photo of him like that and printed it as a large photo."
MC Kim Ji Min was worried and asked Sayuri, "Is that okay to say during the broadcast?" and MC Hwang Bo Ra said in shock, "We have an epic guest." Sayuri continued to advise the woman who sent in her story by saying, "have strength because there is a family like mine that is living well."