Following the immense success of her debut album, Maria, fans have been increasingly impatient for another solo comeback.

In a video fan meeting, the singer shared that the status of a possible comeback this year is still a secret, leading many to believe that something was in the works.


Today, the singer took to Instagram, in which she shared with her 6.4 million followers a new hairstyle and color, solidifying in the minds of many that a comeback is at hand.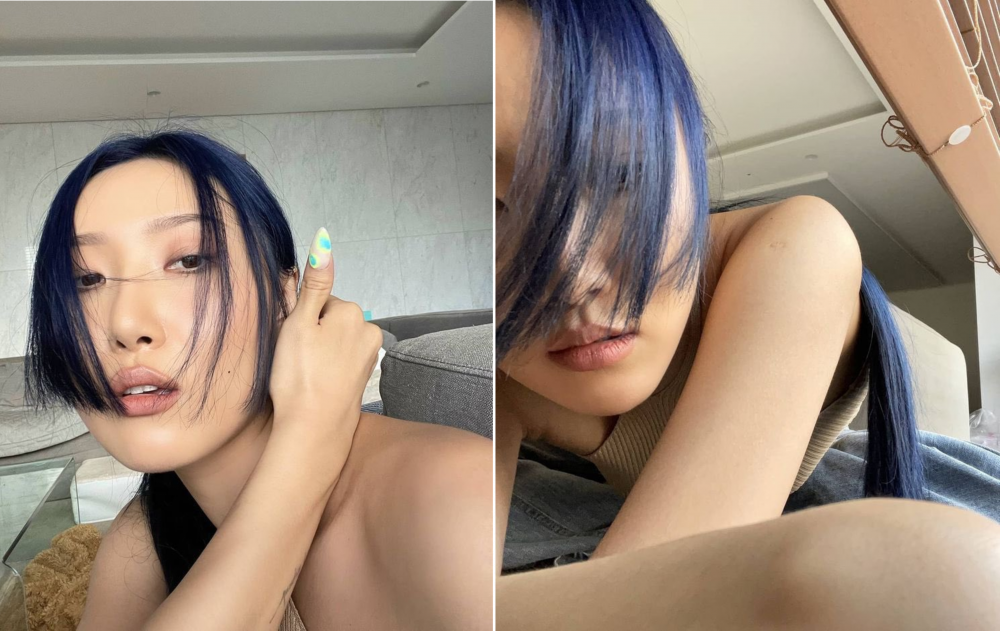 The dark blue color heavily contrasts with her recent blond hair sported during the promotion of her group's recent comeback (Where Are We Now).

The singer has also shared that she has spent a lot of time with H1ghr Music producer Woogie Park discussing music. Woogie produced the successful 'Don't' with Hwasa & Loco and 'In the Fall' with Hwasa.

As theories run wild amongst fans of a possible summer comeback for the singer, Mamamoo is still in the process of preparing a concert to celebrate their 7th anniversary as well as a documentary.