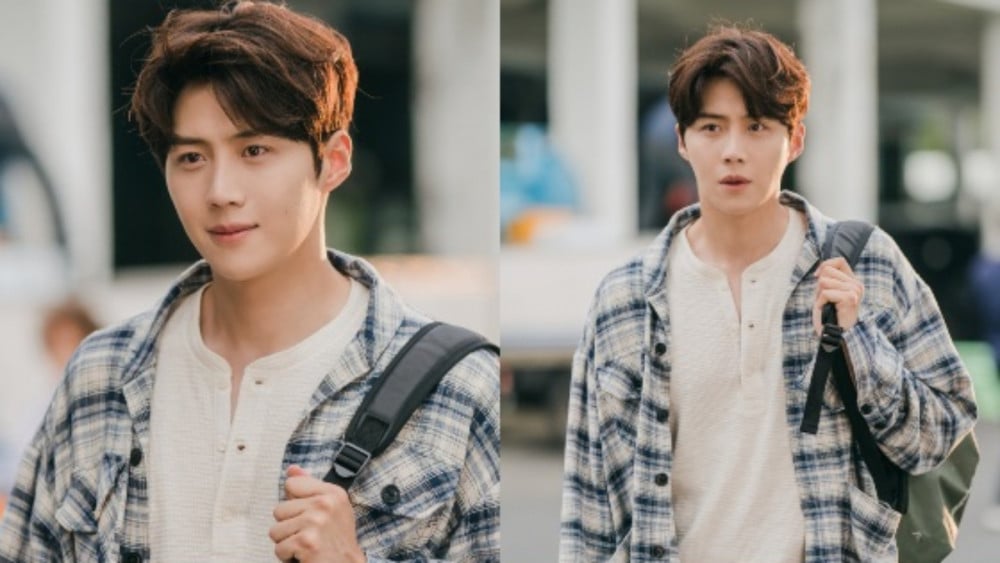 On July 28th, still cuts of Kim Seon Ho were released, from his upcoming tvN drama 'Hometown Cha Cha Cha'.

In 'Hometown Cha Cha CHa', Kim Seon Ho plays the role of Hong Doo Sik, a character known as a hero in the sea village of Gongjin. Doo Sik has a strong sense of justice who helps out his neighbors, no matter the circumstance. Doo Sik is described as a perfect man with sparkling visuals and a warm personality, who takes good care of his village neighbors. While he is technically unemployed, the tasks he chooses to take on are close to infinity.

Kim Seon Ho's released still cuts from the upcoming drama gathered the excitement of many fans, who are eagerly waiting for the drama's first broadcast date. In the first and second still cuts, Kim Seon Ho is looking afar at something or someone, with a backpack slung over his shoulders. Dressed in a flannel shirt and with the wind delicately blowing on his voluminous hair, he caught the eyes of many for his handsome visuals. In the third still cut, Kim Seon Ho's friendly encounter with a neighborhood grandmother is seen, raising anticipation for his warm-hearted character.
The production team of 'Hometown Cha Cha Cha' stated, "While filming, the charms displayed by actor Kim Seon Ho and Hong Doo Sik seemed to intertwine, and there is a strong synergy between the two. Many will probably see Kim Seon Ho's new charms that had never been seen before. Through this drama, a new legendary character of Kim Seon Ho will likely be created. Please give us a lot of your interest and support."
Meanwhile, 'Hometown Cha Cha Cha' will air its first episode on August 28, at 9PM KST.