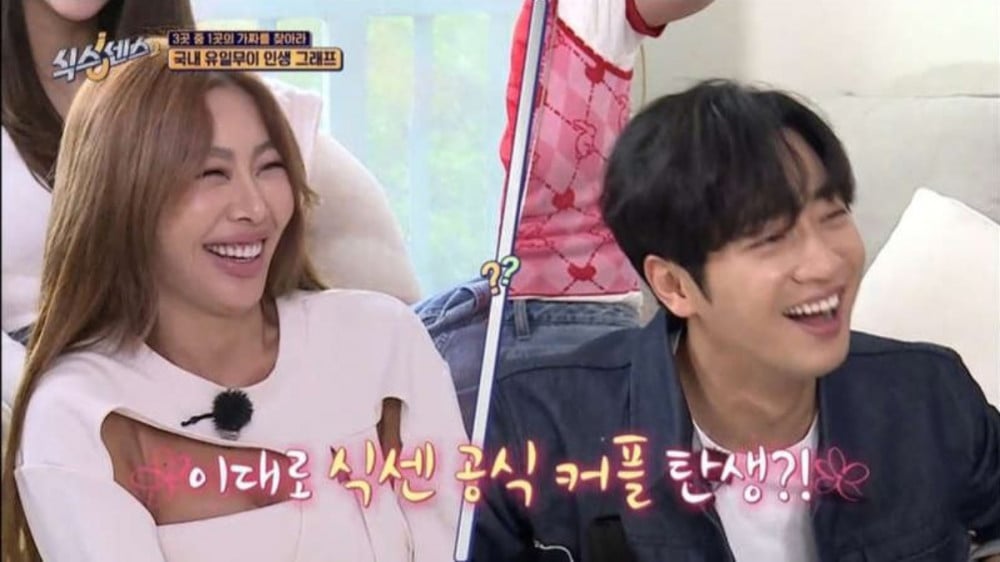 On the July 16 broadcast of tvN's variety show 'Six Sense 2', the cast members were given the task of telling apart fake fortune tellers from real fortune tellers!
The first fortune teller the members encountered asked Lee Sang Yup, "Did you originally want to work in this career field? Your fortune has changed. Because of the luck that started to enter your life since you turned 30, many things have changed. You are slowly making your way into the wedding halls. You can start thinking about this in 2024." In response, Jessi suddenly turned towards Lee Sang Yup and said, "I always thought you would marry me someday." Hearing this, Jeon So Min asked Jessi, "Do you like Lee Sang Yup oppa?" Jessi confidently replied, "[Sang Yup] is my style."
Witnessing Jessi's straightforward statement, Oh Na Ra showed her surprise and asked, "What kind of variety show is this?" Lee Sang Yup was also taken back and said, "I really do not know how to respond." The fortune teller continued, "Lee Sang Yup will meet a great woman and live well. When the two meet, Lee Sang Yup will quit his job." To this, Lee Sang Yup confidently stated, "I'd be willing to only focus on raising my child." Then, Jessi drew laughter by suddenly chiming in, "I want to have a child too."
Does this mean a new love line for Jessi and Lee Sang Yup on 'Six Sense 2'?