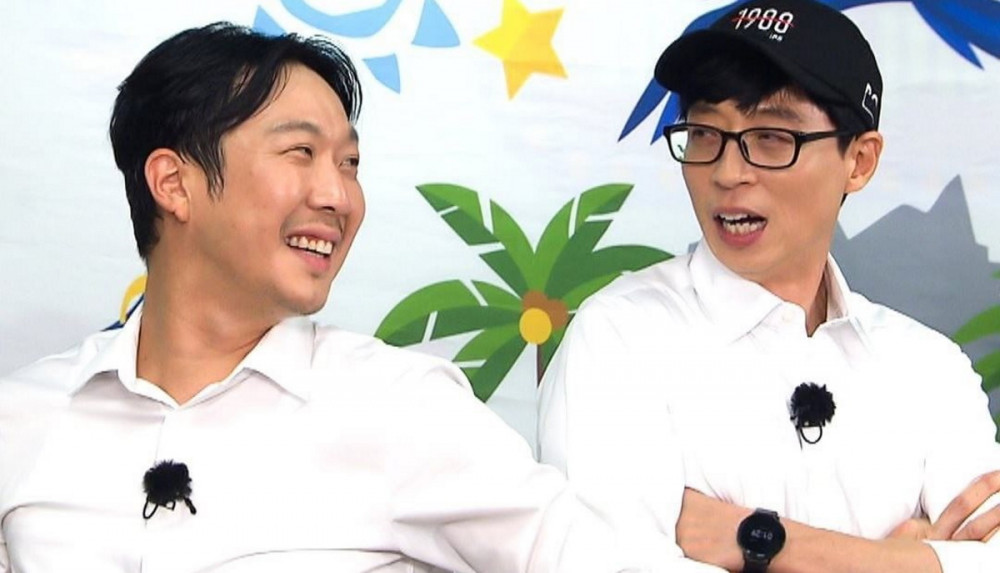 HaHa says he wouldn't want to live as Yoo Jae Suk.

On the July 21st episode of 'MIC SWG' titled 'HaHa Balance Game', HaHa made a few decisions. On whether he'd rather look like Lee Kwang Soo or Noh Hong Chul, he responded, "You haven't seen Noh Hong Chul lately. I thought he was an ahjussi from a dumpling store. He got really big," and picked Lee Kwang Soo.

HaHa was then asked if he'd rather live as Yoo Jae Suk or G-Dragon if he were to be reborn, and he chose G-Dragon without hesitation. He explained, "I can't live like Yoo Jae Suk, but that doesn't mean I'd live well like G-Dragon either. I don't think anyone can live like Yoo Jae Suk. He wakes up at 6AM, and reads the newspaper. He then plays Go for 3 hours, and he studies English and Chinese."

When it came down to Yoo Jae Suk and Kim Jong Kook, HaHa said, "That's really terrible. I thought about it for a second, and I teared a little."

In other news, Yoo Jae Suk is in self-quarantine for 2 weeks after testing negative for COVID-19.