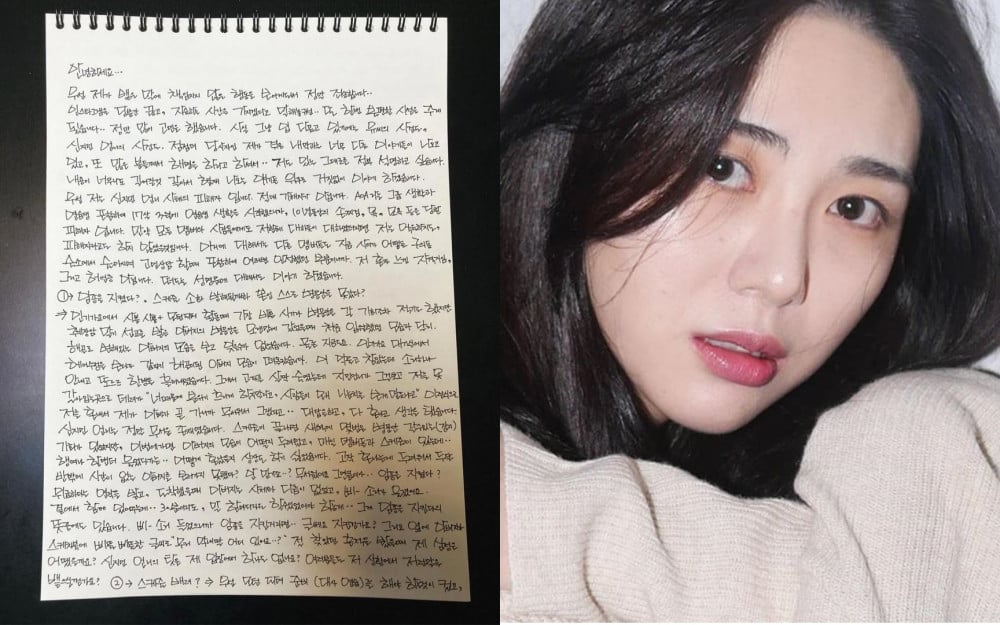 Former AOA member Mina continues to extend the various controversies surrounding her - from the controversy involving the AOA members to the cheating scandal about her ex-boyfriend.
Ever since numerous controversies involving Mina had surfaced, she had promised to get off social media on multiple occasions. However, each time, Mina was back on Instagram and other social media platforms, uploading various statements.
On July 28, Mina once again uploaded a lengthy handwritten letter apologizing for her actions and words, along with an apology for breaking her promise to get off social media.
Mina explained, "I'm really sorry for showing actions of not taking responsibility for my words...I kept saying that I would get off Instagram and take time to self-reflect... I had to give you discomfort again. I contemplated a lot. But there were so many incidents such as the incident with Yoo and Shin Jimin to keep my mouth shut."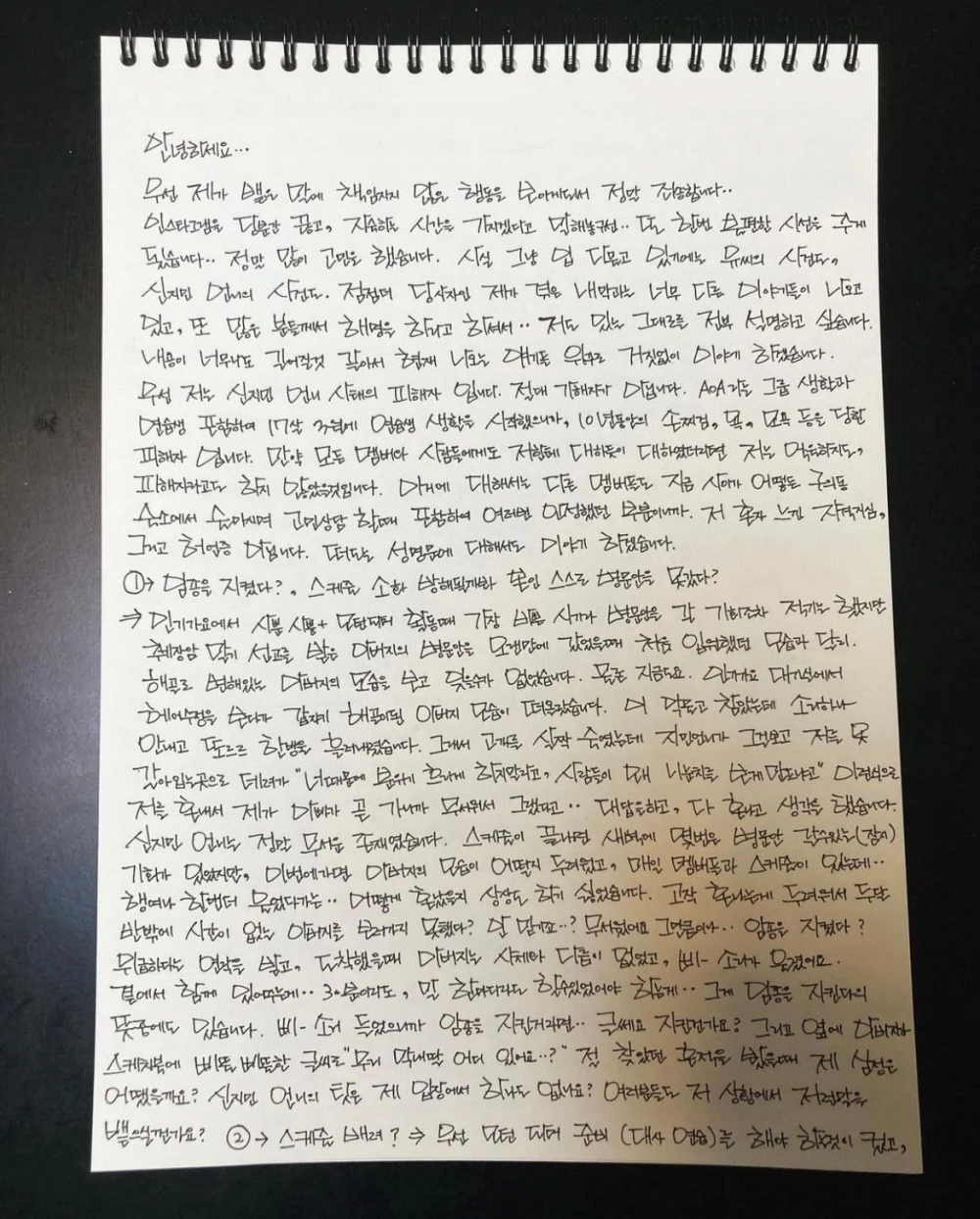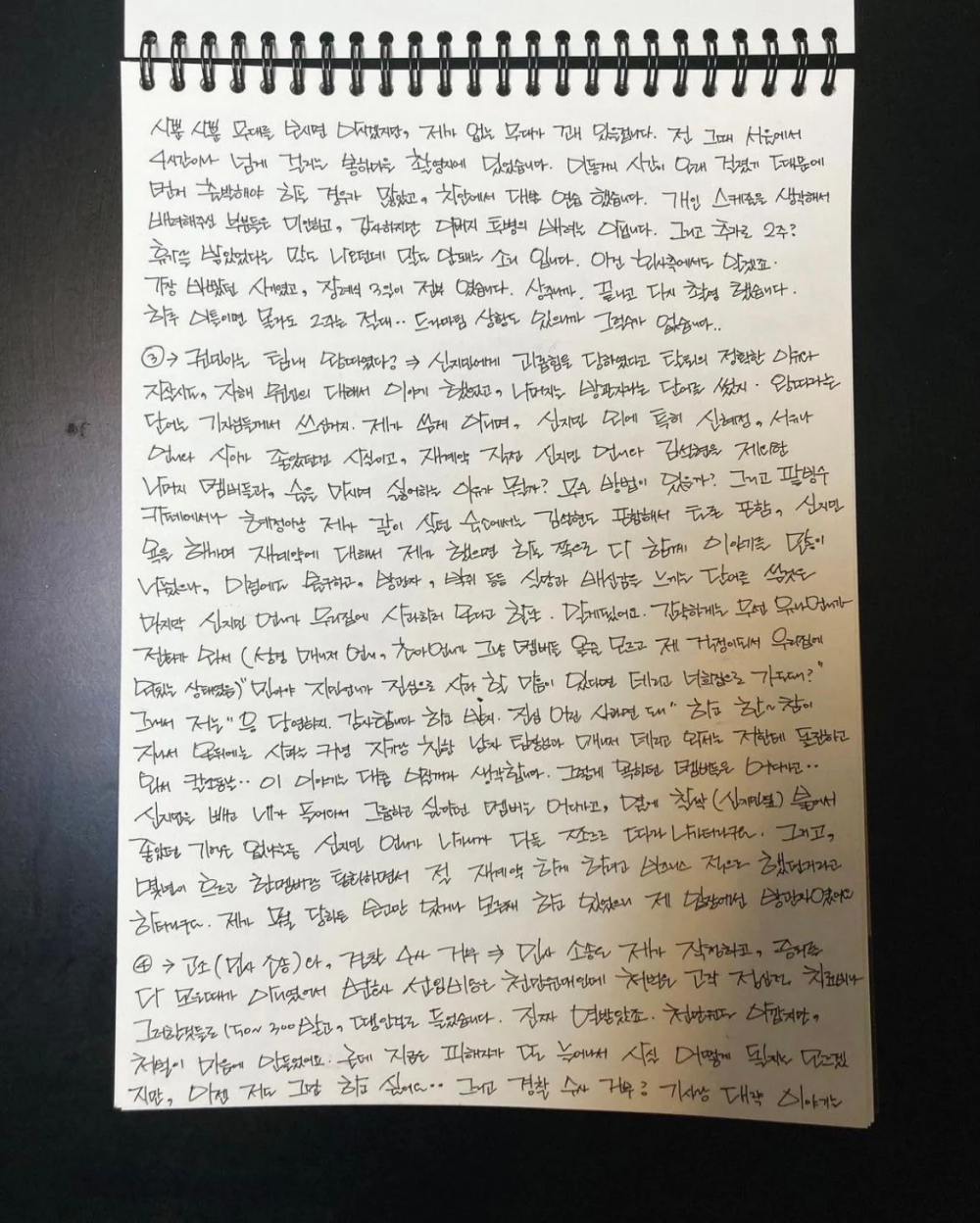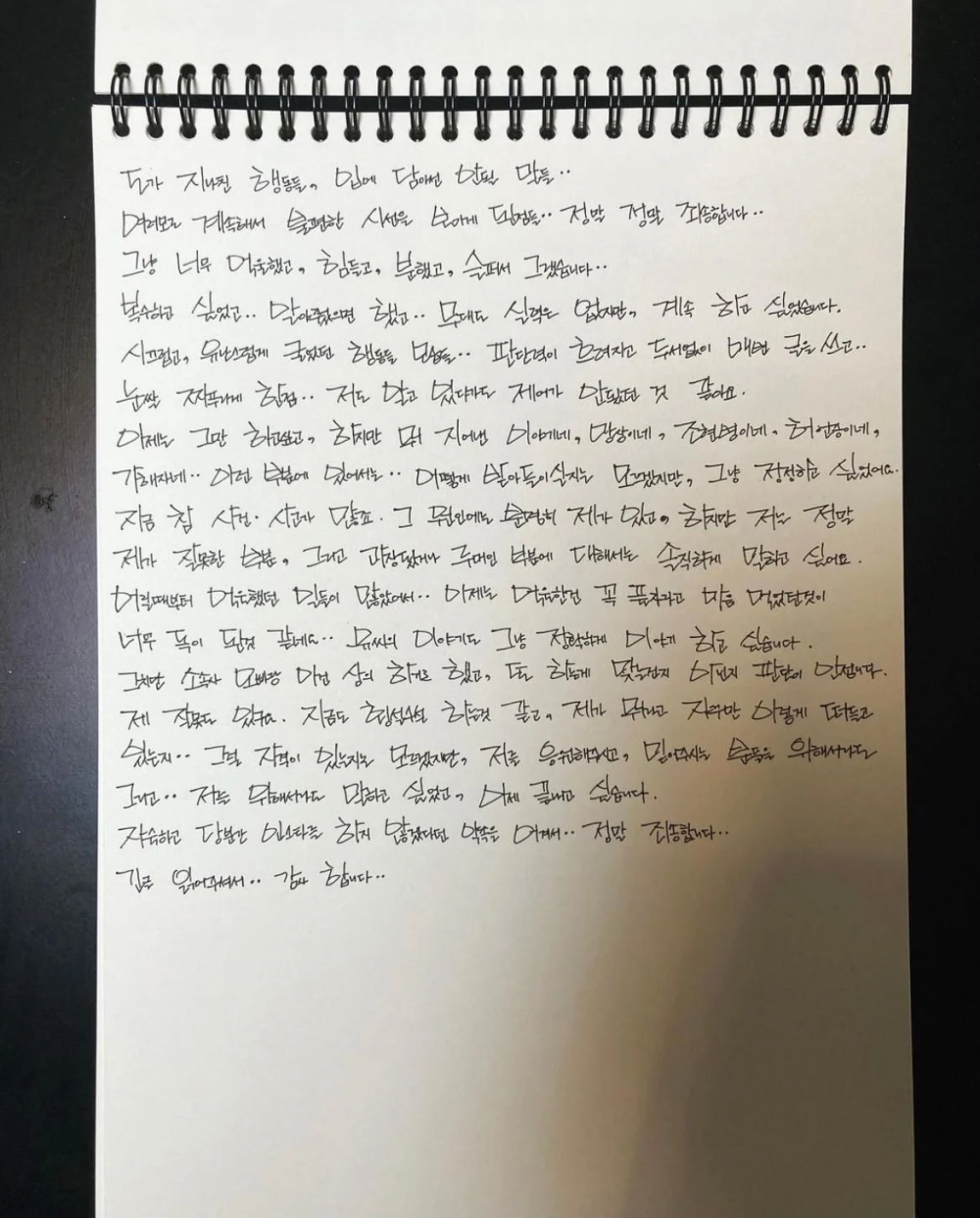 Mina continued to explain that the individuals who were not directly involved in the incident continued to share different stories from what had actually happened. She wrote, "There were so many stories that came out that were different from what I experienced. Also, a lot of people asked me to explain. I want to explain everything for what they are. So I will explain everything without any lies."
In the lengthy letter that was posted, Mina once again went to refute all the claims that were released about her and explained the situation with Jimin during the time of their fathers' deaths.

In addition, Mina reiterated what had happened since AOA's bullying controversy surfaced and also the struggles she had gone through when she was promoting with AOA.

However, many netizens have turned their back on Mina as many gathered to an online community to criticize Mina. Netizens commented, "I really feel bad for the AOA members including Jimin and Seolhyun," "There was a time that she said there was an AOA member who loved sex. When she started saying nonsense like that, I stopped believing in her," "I'm getting really tired of Mina," "She really needs to stop and get some mental help," "How can anyone believe her now though?" and "She has ruined her reputation because she keeps posting about the same thing."