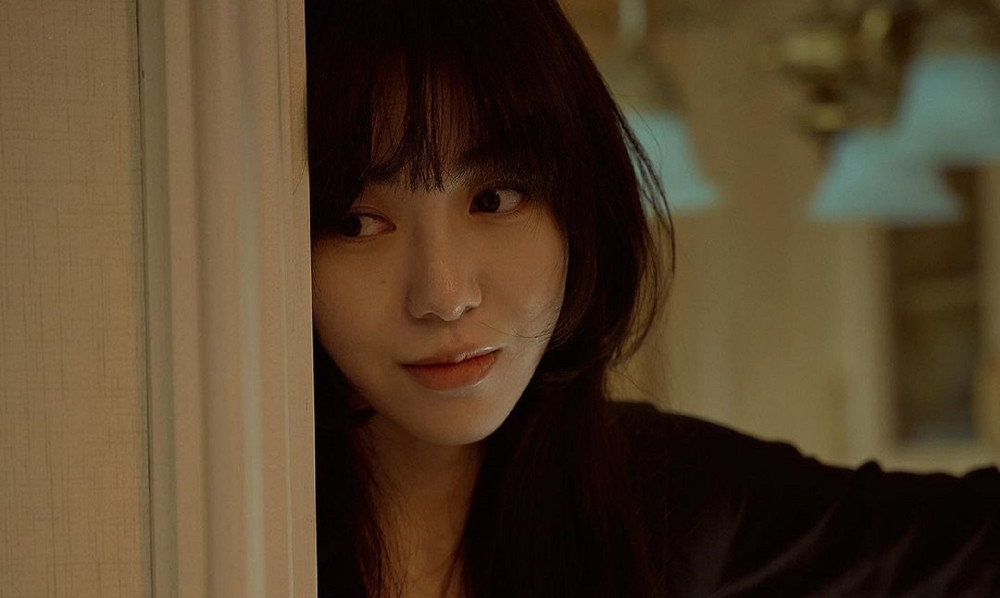 Former AOA member Mina has taken to Instagram with a lengthy apology.
On the night of July 4 KST, Mina wrote a post that contained a personal apology towards the ex-girlfriend of Yoo (the man whom she dated) and to her fans. However, Mina ended the post denying any alterations to her previous claims about the bullying controversy involving Jimin.
She proclaimed that the 'DC Gallery' statement recently issued by the fans was "a mess" and that the bullying incident had "nothing to do with this situation" and that she would like to "refrain from talking about it". Mina stressed once again that, although she was a "perpetrator" of this cheating incident, she was certainly a "victim" of Jimin's alleged bullying.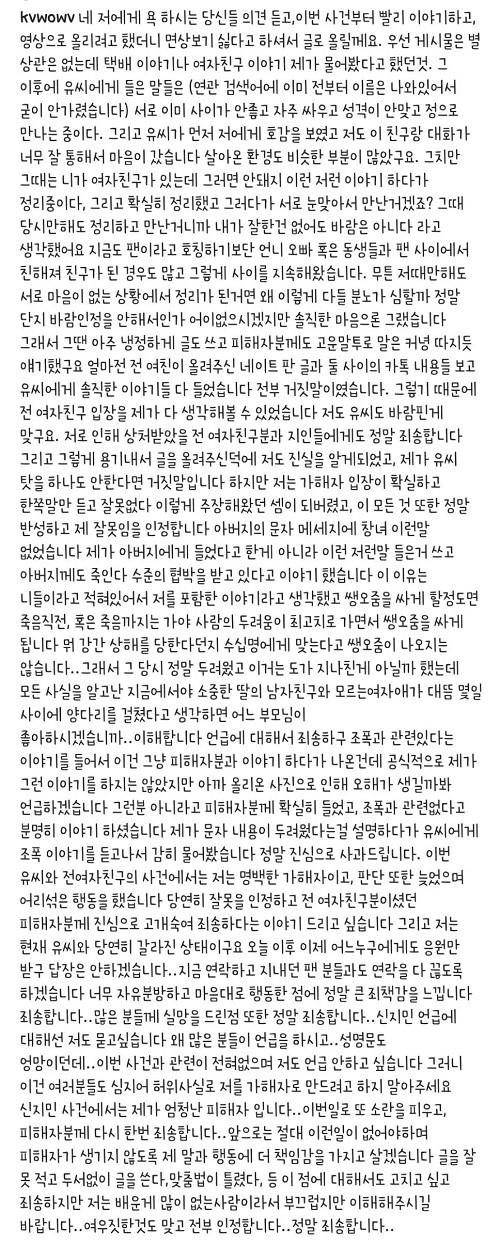 Here is a translated portion from Mina's Instagram post:
"Yes, I listened to all of you who accused me, so I wanted to upload a video talking about this issue, but after hearing that none of you wanted to see my face, I decided to take to written words. [...] I heard from Yoo that he and his girlfriend was already in a bad relationship and that they were constantly fighting with incompatible personalities and that they were simply in a relationship out of leftover affection. And Yoo made the first move towards me and when I realized that he and I got along well, I also started to like him. We were also quite similar in terms of our environment growing up. But I also told him then that he shouldn't be doing this if he was still with the girlfriend. But he told me that he was getting things sorted out. And so I thought that he had ended everything and we started dating since we liked each other? Even back then, I thought that we weren't cheating on anybody since he had allegedly cleared up his relationship. [...]
Anyway, I followed my heart previously because I didn't understand how people could be so angered over the fact that we started seeing each other when the pair, that no longer even liked each other, was ending things. And so, I acted coldly towards the victim [the ex-girlfriend] and was snappy towards her instead of using respectful language. [...]
But recently after seeing the new posts that the ex-girlfriend had made, I heard the truth from Yoo. It had all been lies. And so, I was able to rethink the position of the ex-girlfriend. It is true that Yoo and I have cheated. I am really sorry to the ex-girlfriend who must have gotten hurt, as well as to her friends. And, thanks to your post, I was able to understand the truth. It would be a lie if I don't blame Yoo one bit. [...]
Regarding the ex-girlfriend's father, he never called me a prostitute or threatened me. However, I was really scared then and thought that maybe this was going a bit too far, but after knowing all the truth now , I understand how no parent would have liked how their daughter would be seeing a boyfriend who had been cheating on her. [...]

I am definitely a perpetrator in this case regarding Yoo and his ex-girlfriend. I have acted foolishly and have judged too late. I admit my actions and would like to sincerely apologize to the ex-girlfriend, the victim. And, of course, Yoo and I have currently split up. And I am not going to reply to anyone from now on.. I am even going to end all contact that I have maintained with some fans. I feel sorry for having acted in such a free manner. [...]
I want to ask about the Shin Jimin incident. Why are so many people bringing this up.. The statement was a mess...That situation has nothing to do with this and I would like to refrain from talking about it. So, you too, please don't make me into a perpetrator with false accusations. In terms of the Shin Jimin incident, I am very much a victim."

What do you think of this situation?