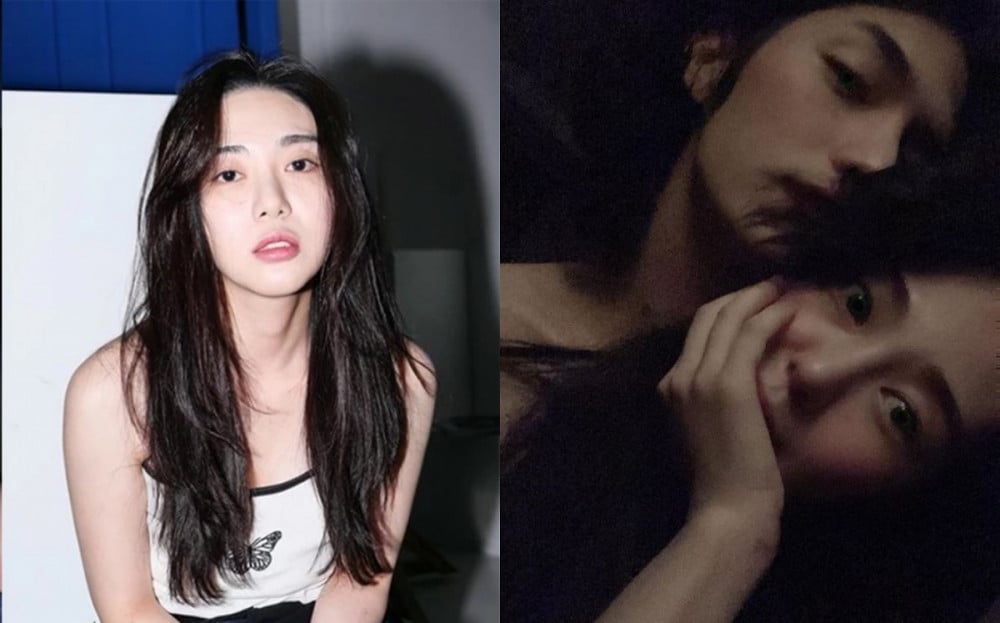 The ex-girlfriend of Mina's boyfriend personally addressed their cheating controversy.

As previously reported, Mina's boyfriend was accused of cheating on his ex-girlfriend with the former AOA member, which Mina denied multiple times. On July 1, ex-girlfriend 'A' personally spoke up on an online community site.

'A' stated, "I dated Yoo, Kwon Mina's boyfriend who became an issue last weekend, for 3 years. After the incident blew up, I thought deeply about how to deal with this situation. There are things I feel are unfair towards me in Mina's post, and I'm writing this as I feel that it'd be better if I settled this matter myself."

She shared an image of Mina's initial DM to her boyfriend, stating, "At this point, I didn't even imagine that Kwon and Yoo's relationship would be what it is now." 'A' added, "I felt it was strange that after June 25 around 5PM, I could reach him through KakaoTalk messages but not by phone call," explaining her ex-boyfriend had said they should take time to think apart from each other but he did not ask to break up. Mina is known to have posted the above photo with her boyfriend on Instagram on June 26 KST.

'A' sent a DM to Mina as well, asking, "Unni, have you and my boyfriend decided to meet each other?" Mina responded, "Why are you sending a DM to me now? Is it a problem if he decides to meet me after you break up?" After 'A' explained her situation, Mina expressed, "I heard that he settled things with his girlfriend, and then decided to meet me. That's why I went public with the relationship. I'm a public figure, so do you think I would thoughtlessly date someone who hasn't settled their relationship yet?"

'A' further denied her father had sent any threatening messages to Mina, saying, "My father doesn't even know who Mina is or which group she was a part of. The text messages were sent to Yoo, not Kwon. He's also never threatened to murder anyone or said severe curse words in messages."

She concluded, "As I've said, I wanted to wrap up this situation that's gotten big. I also really wanted to explain what I felt was unfair. I'm relieved that I'm able to say what I want at least like this. To be honest, when the picture was first posted, it was such a shock to me, but because of that shock, I was able to get over it faster and return to normal life. It also made me realize what good people are around me. I'm going to focus more on my own life now. Thank you sincerely to everyone who sent me words of comfort until now."

What are your thoughts on 'A's post?