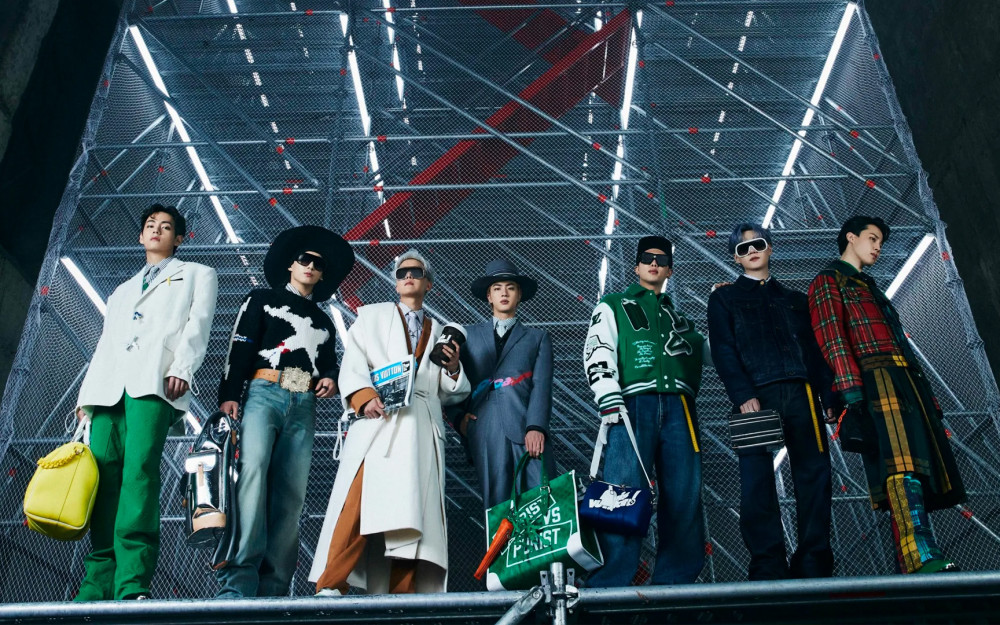 BTS fans have taken to social media to express their dissatisfaction as Louis Vuitton accidentally omitted V's video in a short promotional video for the Fall/Winter 2021 collection.

BTS has been Louis Vuitton's global ambassador since this past April and has participated in Louis Vuitton's fashion show in Seoul. A video of the event and stunning pictorials were released for the Fall/ Winter 2021 collection and have captivated many fans.
However, fans were disappointed when the luxury brand posted a short promotional video of the fashion show on July 8. This was because this promotional video had omitted the part with member V.


Since then, fans have tweeted 'BTS IS 7' as they continued to request for an edited version of the video to be uploaded. Many fans were deeply disappointed as this isn't the first time a member had been accidentally left out of a promotional video. Hence, many fans are expressing their disappointment more on social media with the message that 'BTS is 7.'