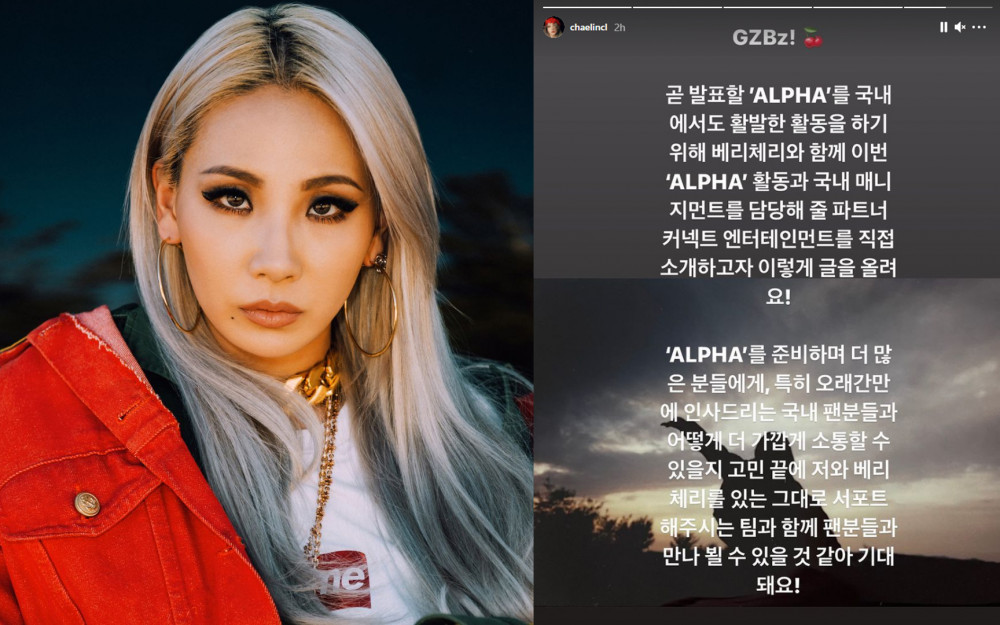 CL recently announced that she will be working with Konnect Entertainment, home to Kang Daniel, for her upcoming 'ALPHA' promotions in South Korea.
She explained through her social media that her own team, Very Cherry, will be working with the agency to start her activities in South Korea. She explained that Konnect Entertainment will be in charge of the 'ALPHA' promotions along with her own team while she continues her activities in Korea.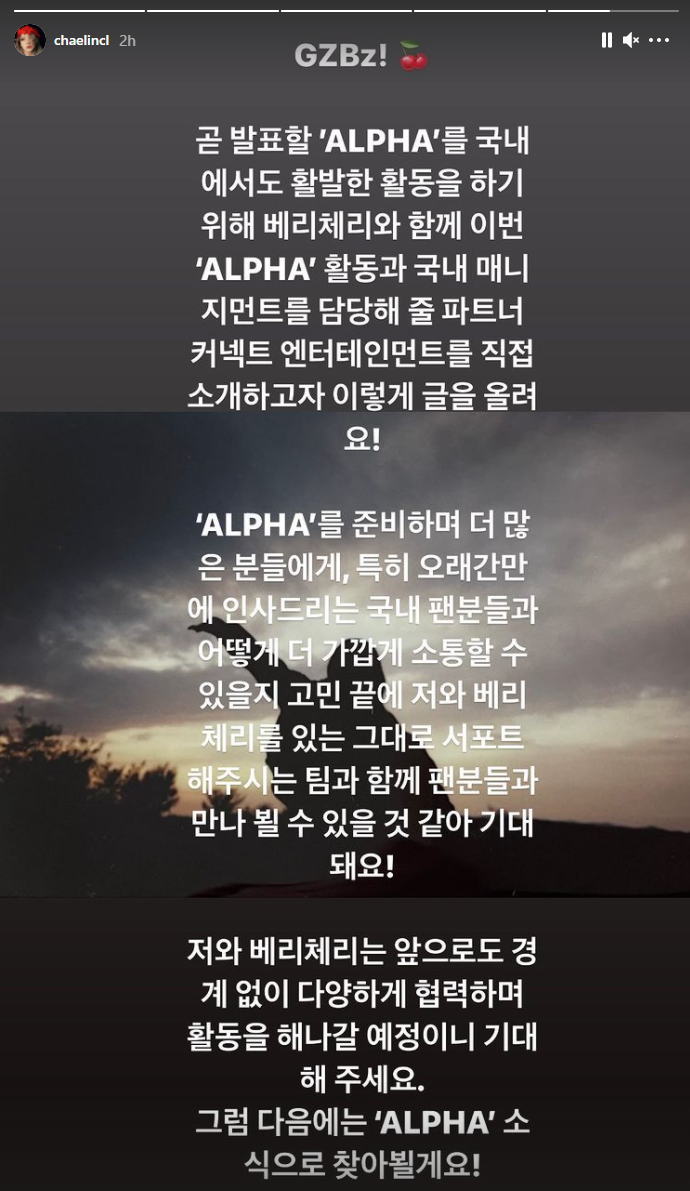 She wrote to her fans through an Instagram story:


"I am writing this to personally introduce to you the partner agency, Konnect Entertainment, that will be in charge of my domestic promotions to release 'ALPHA' along with my team Very Cherry!
We put much thought while preparing 'ALPHA so that I can communicate closer to the fans in Korea who have been waiting for me. I'm excited to work with a team that will support me and my team, Very Cherry, just the way we are, and will be able to greet many of my fans!
Very Cherry and I plan to cooperate without any barriers in various aspects so, please stay tuned. I will come back with news about 'ALPHA' the next time!"