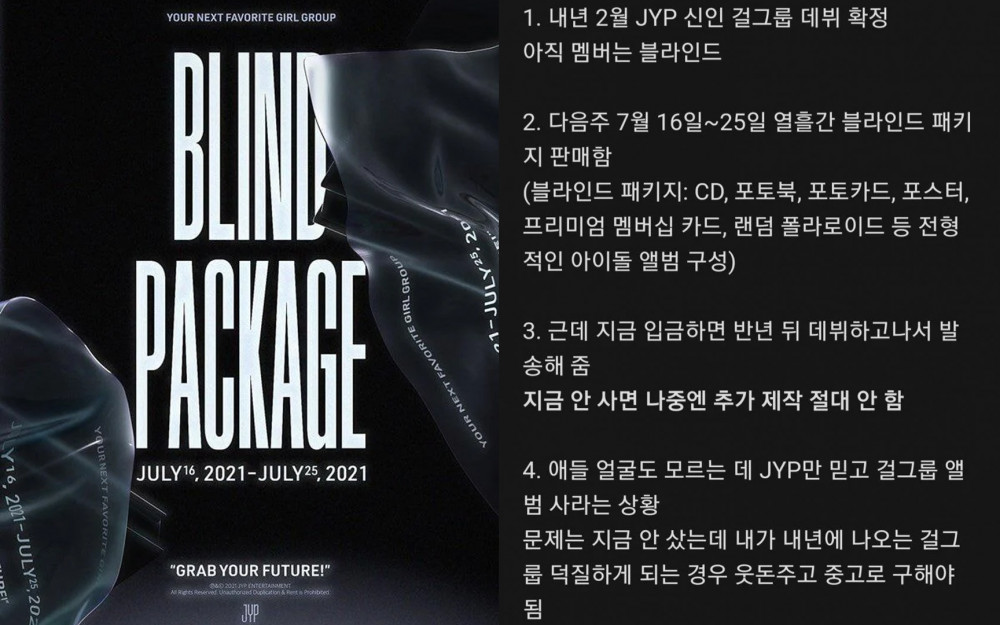 A few days ago, JYP Entertainment grabbed everyone's attention as they released a mysterious teaser clip showing a black package without any logos of any sort.

The 'BLIND PACKAGE GRAND TEASER' showed just a mysterious black box with a line that read, "Not an ordinary package. It's extraordinary." The teaser has not included much information; therefore, many were wondering what this teaser meant.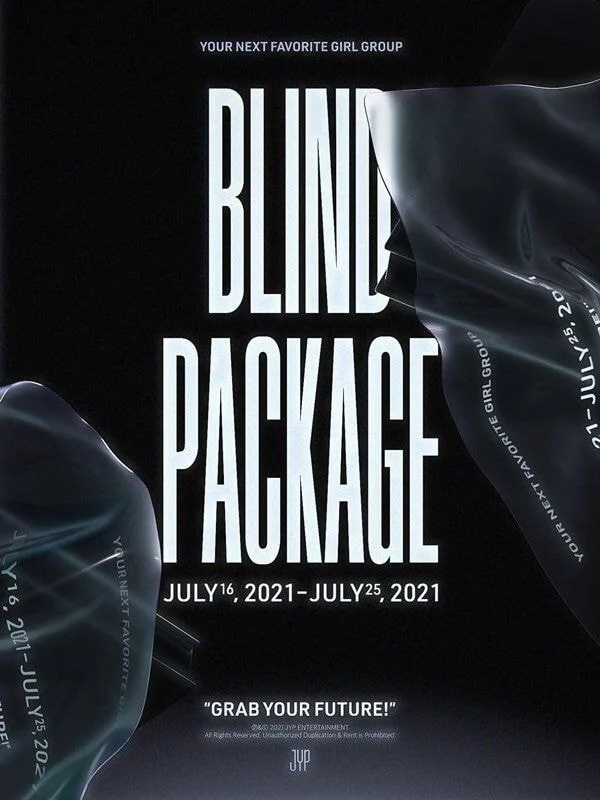 Then on July 9 KST, the agency revealed that this package is actually a blind package album for a girl group they plan to launch next year. According to the information that was released, the girl group will be released in February of next year, and their album will be sold from July 16 to July 25. Except, the members and the songs will not be disclosed during the sale period.

The album will include all the contents of any album, such as a CD, photobook, poster, and photo cards. However, the group will be debuting six months after the album is released, and there will be no additional production of this album. This means that the fans who later join the girl group's fandom will have to purchase this album second hand.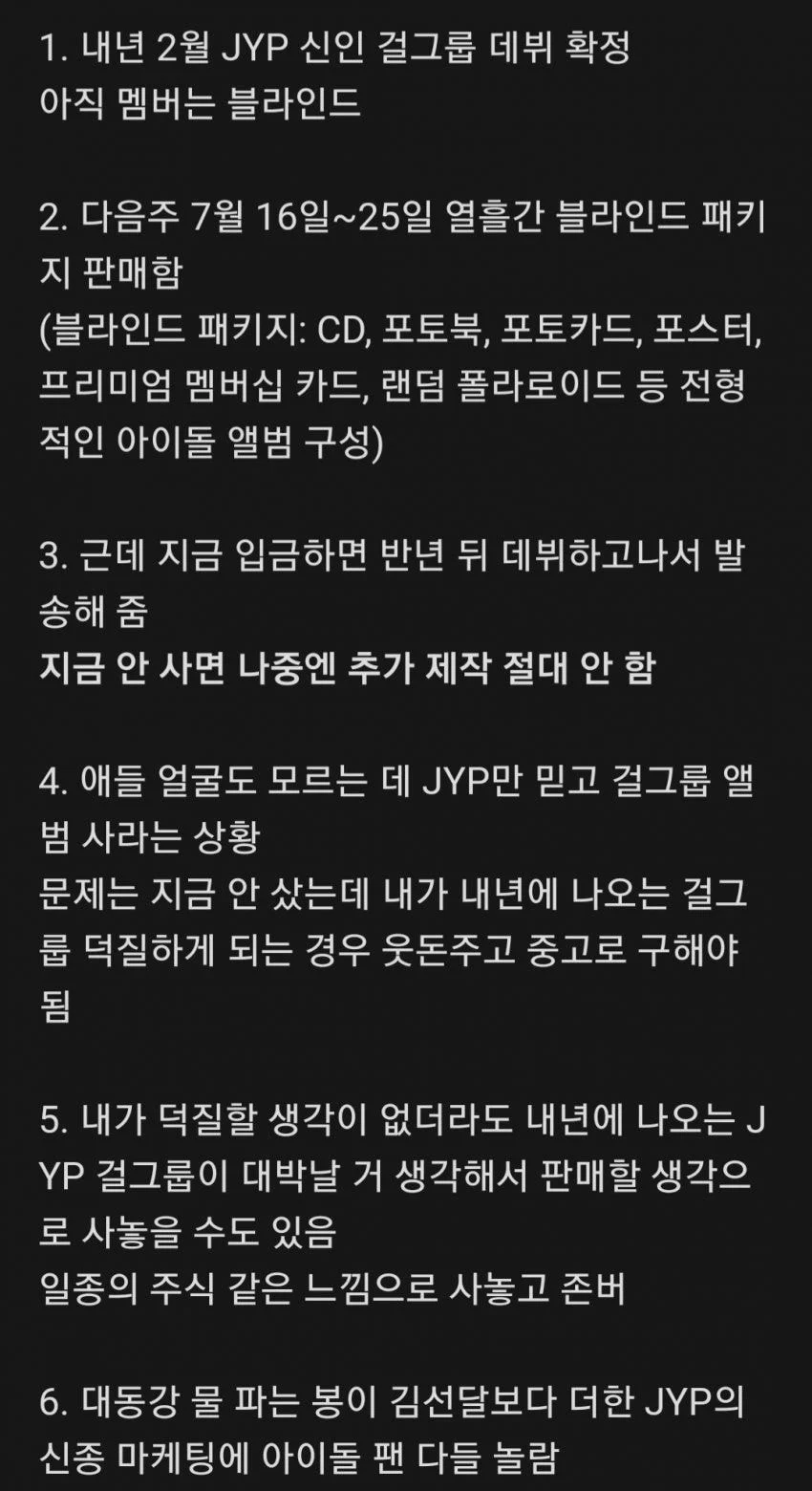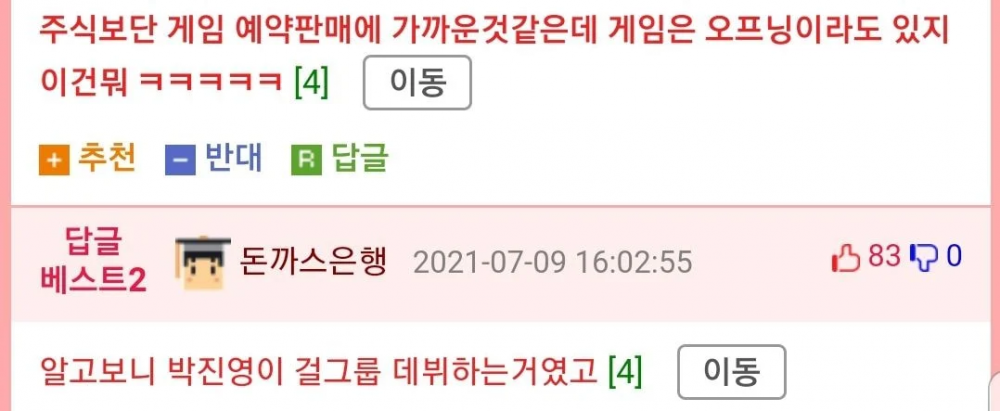 After the information about this new marketing strategy has been released, there have been many discussions over this blind album in various online communities. Netizens commented, "I feel like the agency is forcefully making something premium, lol," "What the heck is this marketing plan," "So this is like stocks lol, you have to buy it first, and hope the group does well?" "I guess there might be people who buy this but I'm not buying lol," "Am I the only one thinking this is a good Idea? lol I'm thinking about buying at least 1 to hold onto for later, lol," "I'm curious what group this might be, lol," "I don't think there will be a lot of sales," and "I don't know how I feel about this, lol."
What are your opinions on the 'Blind Package?'