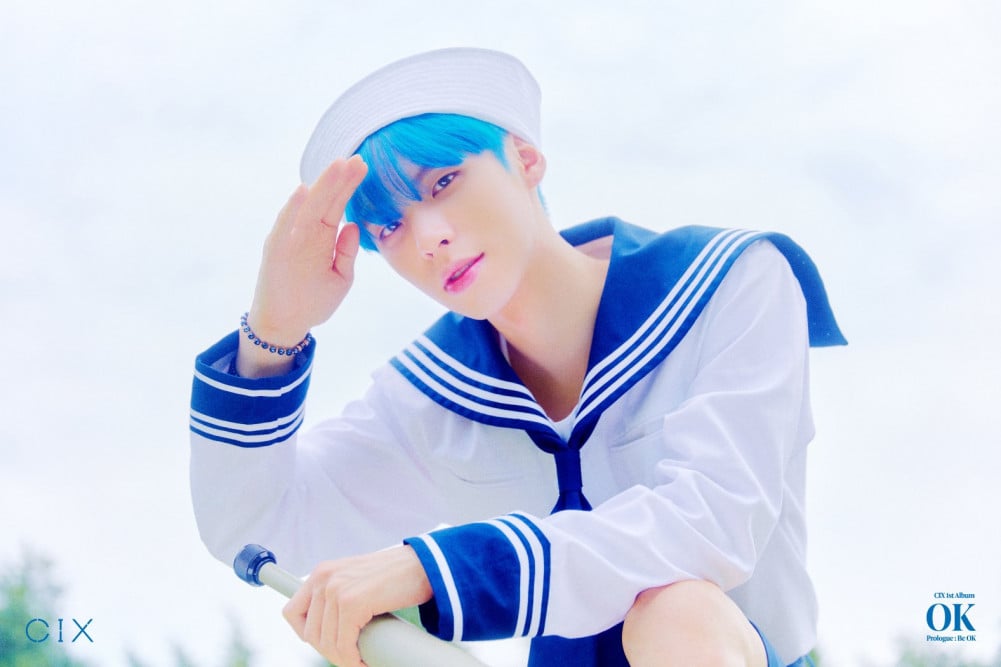 CIX has unveiled the concept photo for BX.
For their upcoming comeback, CIX will release their 1st full-length album 'OK' as a 'Prologue: Be OK' to their previous album series. In this photo, the group's leader perfects the marine look with his blue hair and sailor uniform.
In related news, check out his cover of DPR LIVE's "Text Me" here, which he uploaded as part of '2021 FIX Week'!
CIX's new album will drop on August 17 KST.