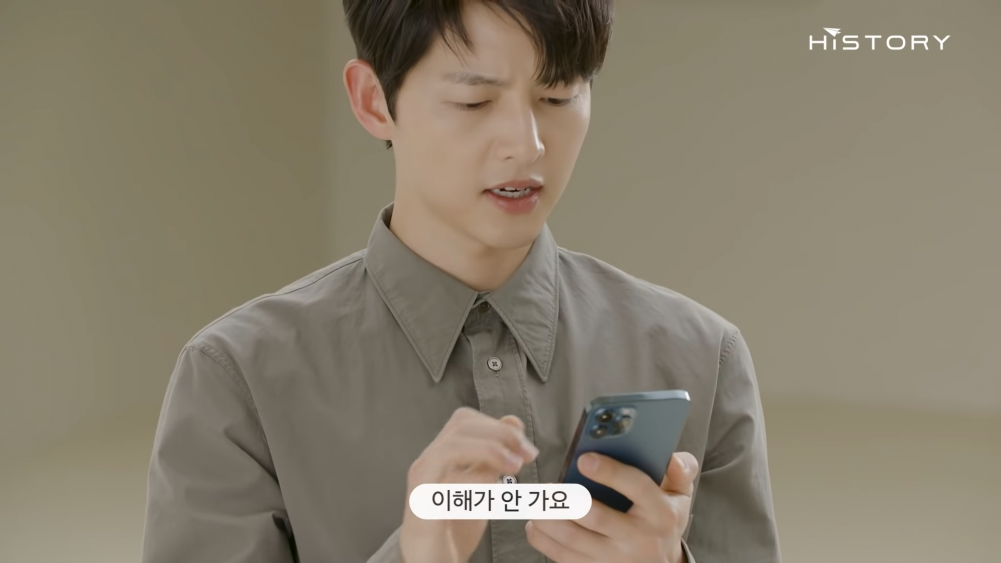 YouTube channel Historydnc held a "phoneterview" with Song Joong Ki, in which he shared with fans the photos he has on his personal phone.
On this day, Song Joong Ki revealed that he doesn't really take photos and that he doesn't even have any special camera apps that many people have these days.
During the interview, Song Joong Ki shared various photos that he took on the set of 'Vincenzo' as well as the set of the film 'Space Sweepers.'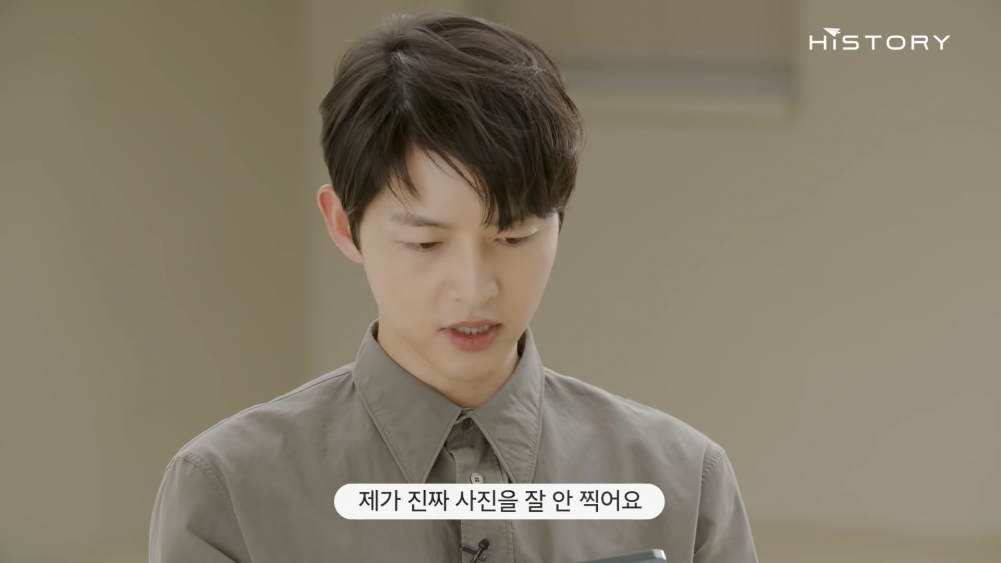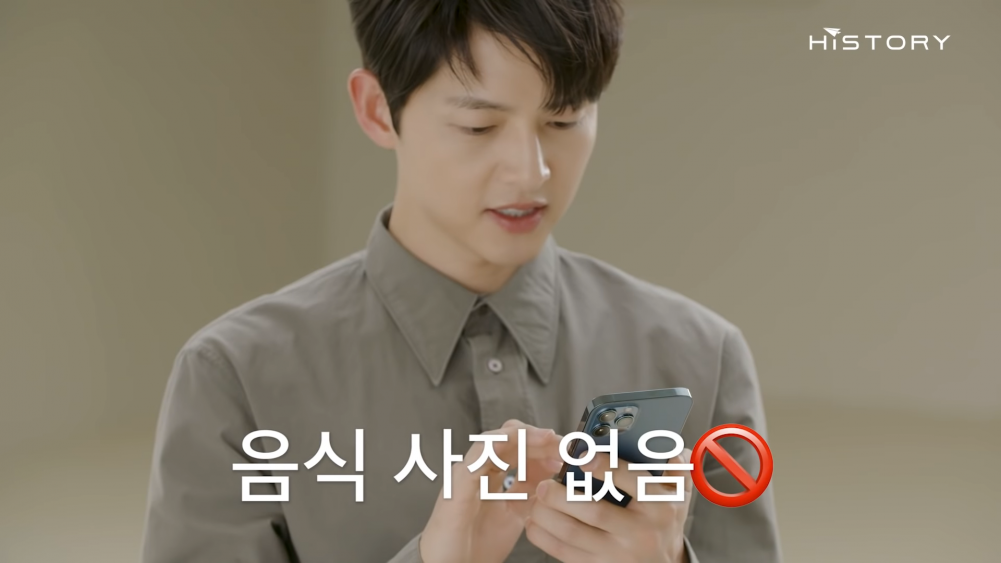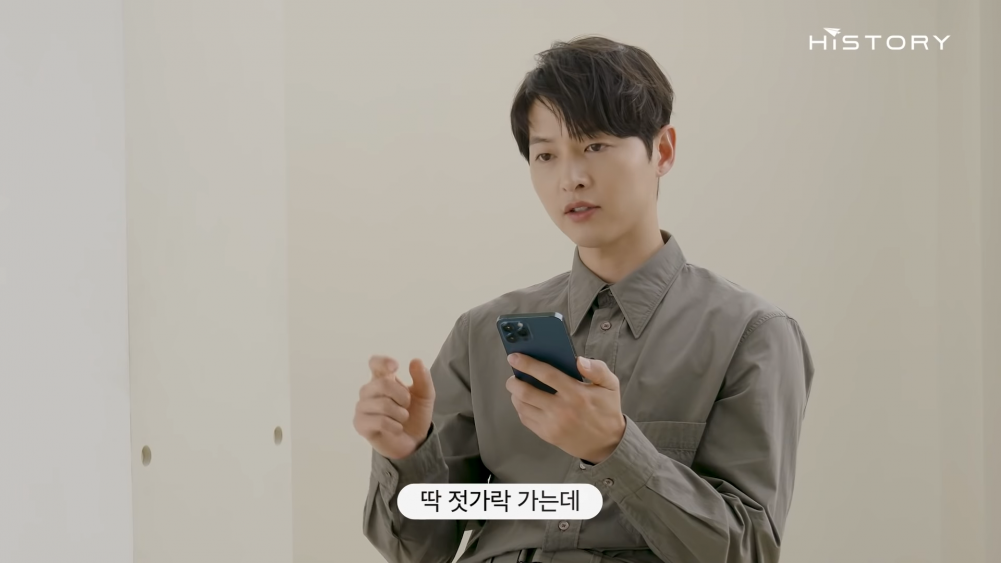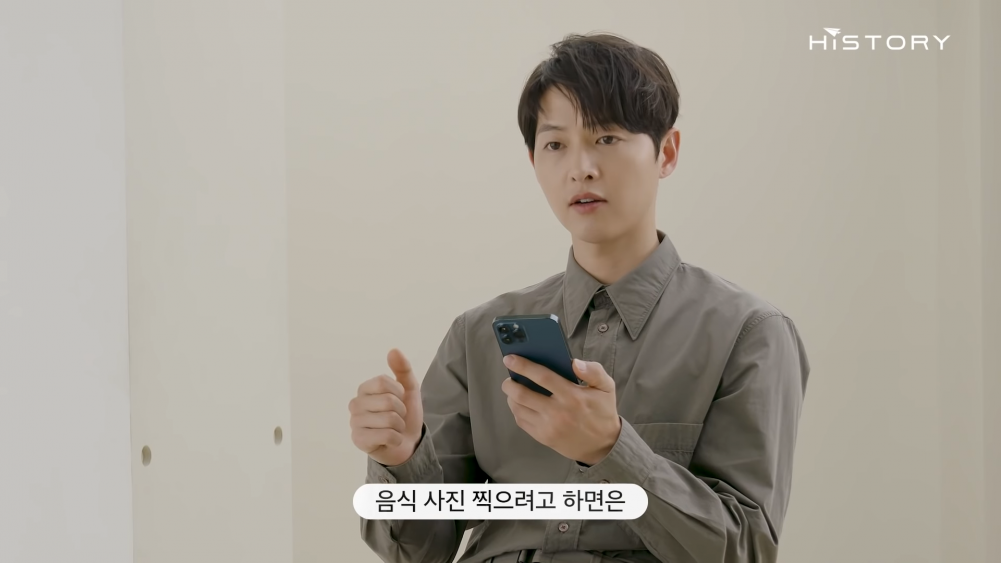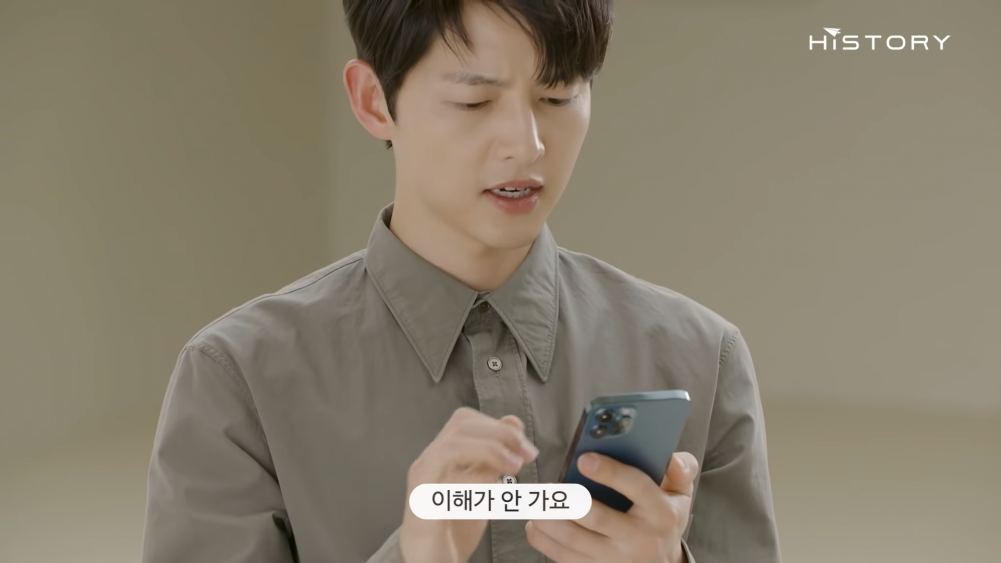 When asked to share any selfies, Song Joong Ki explained that it would be hard to find any since he doesn't really take photos of himself. Another type of photo he doesn't have were photos of foods.
Song Joong Ki went on to say, "I really don't understand food photos." He elaborated, "when I bring my chopstick to eat but someone wants to take photos of the food, I really don't understand" and frowned as if it really bothered him.