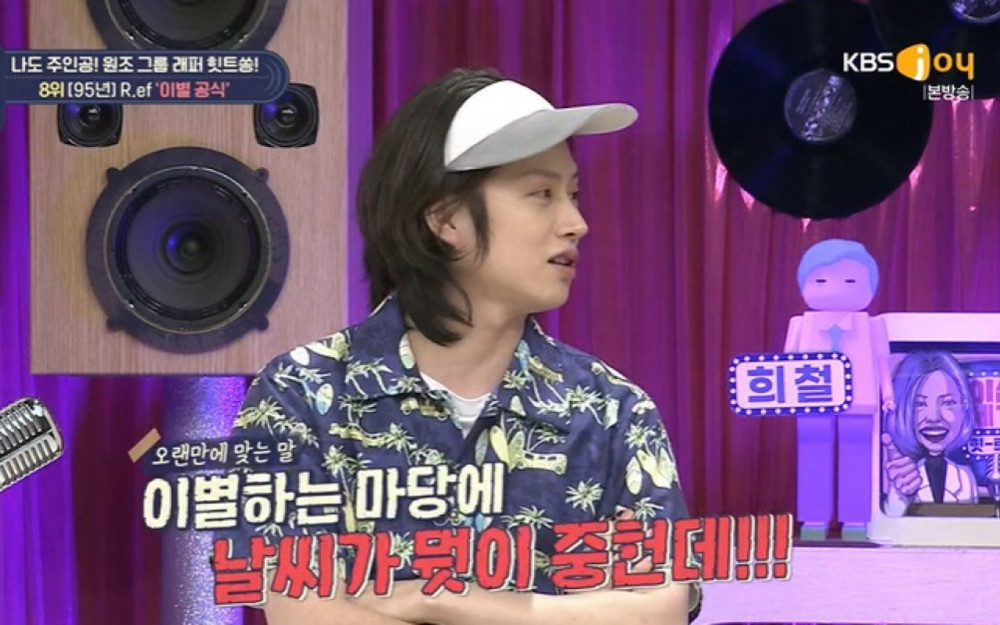 Super Junior's Heechul responded, "Why does the weather matter when you're breaking up?" when asked what is the best weather to break up.
In the episode of KBS Joy's 'Twentieth Century Hit Song' that aired on June 11, Heechul was asked a question about the best weather to break up. On this day, Heechul was asked, "Is it better to break up on a rainy day or a sunny day?" to which Heechul was baffled and replied, "You're breaking up! Why would the weather matter?"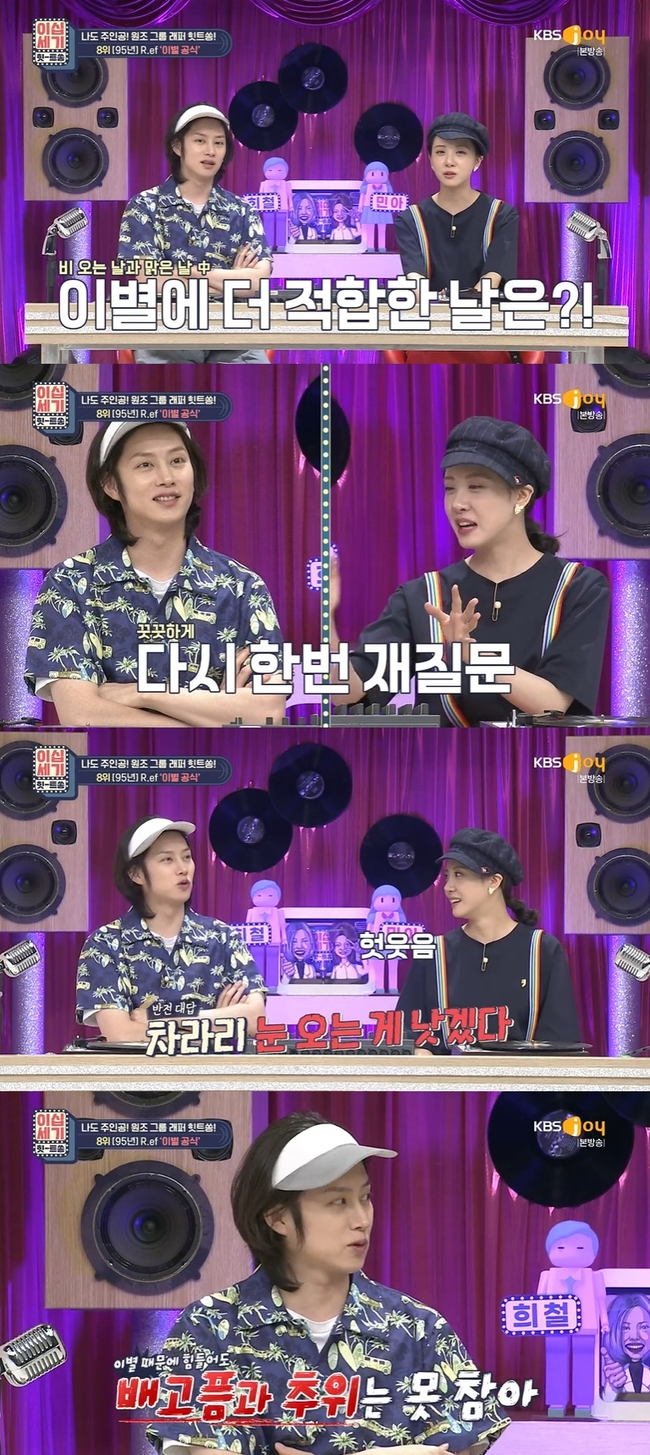 During this episode, MC Heechul and MC Kim Min Ah were introducing the 90s hit song, "Farewell Formula" by R.ef, when Kim Min Ah once again asked Heechul to choose which weather was best to break up.


Heechul thought about it once more and went on to answer the question saying, "If I had to choose at least one, I would rather break up when it snows. When it snows it's cold. And human instinct can't tolerate coldness and hunger" so he would choose the cold weather to quickly forget the pains of breaking up.