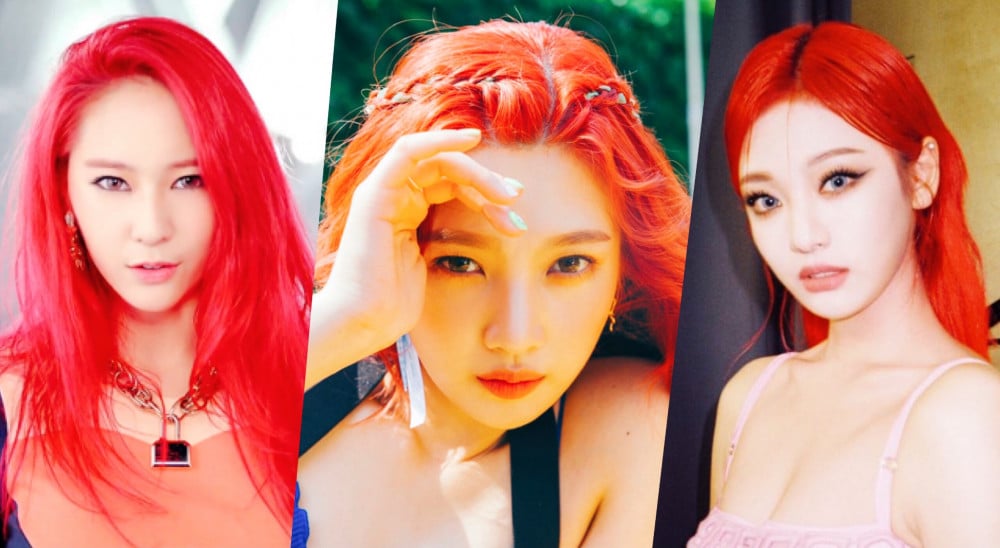 SM group choreography always has a distinct color compared to other companies, and they regularly enlist favorite choreographers to work with their most famous groups, Rino Nakasone being one of the most prominent ones.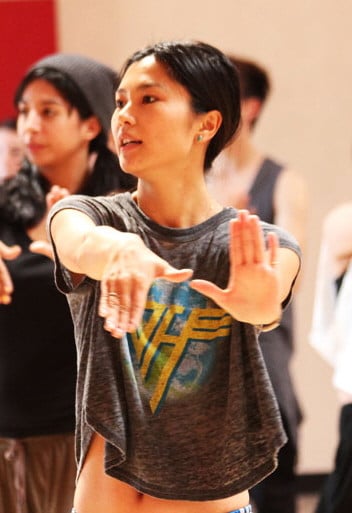 Nakasone is a Japanese dancer and choreographer with the dance group, "Beat Freaks," and finished second on the third season of "America's Best Dance Crew." Here are some of Nakasone's most iconic and well-loved choreographies!
1. SHINee: Replay
SHINee skyrocketed to great popularity with "Replay" and the choreographer behind it was none other than Rino Nakasone! With a 14 year old Taemin dancing at the center, the song brought smiles to many faces for its sweet and honest lyrics. Its most famous lyric, "You are still my life's everything," has been continued on in many songs in SHINee's discography, most recently, "Marry You," which was released as a couples track in 2021 during "Don't Call Me" promotions.
Check out the Produce 101 S2 performance of "Replay!"
2. Girl's Generation: Genie
"Genie" is extremely famous for its leg choreography that almost all K-pop fans can recognize instantly by its silhouette. At the same time, the choreography is full of intricate movements, and many SM trainees practice with this choreography, especially from their legendary seniors.
Aespa recently performed "Genie" on Weekly Idol while promoting for "Next Level!"
3. f(x): Nu ABO
"Nu ABO" is by far one of f(x)'s most famous songs despite it being an older song. Just by hearing the first few seconds of its iconic chorus, people can immediately visualize the choreography that matches the song perfectly. Even though f(x) hasn't been active as a group in a long time, the girls are still strongly banded together.
4. Super Junior: No Other
Though Super Junior is undoubtedly most known for "Sorry, Sorry," "No Other" is one of their hidden masterpieces with a sweeter concept. "No Other's" choreography is unique and dynamically makes use of their many group members to create a visually pleasing stage performance.
5. Girl's Generation: The Boys
"The Boys" may have been released nearly a decade ago, but its choreography is so legendary and attractive that K-pop fans still haven't forgotten about this masterpiece and continue to learn it today.
Check out The Boyz's cover of "The Boys!"
6. Girl's Generation: I Got a Boy
"I Got a Boy" is hailed as one of SM's most interesting and innovative songs since it sounds like three different songs put together. Love it or hate it, it's certainly Girl's Generation's most unique song to date! It also means that choreography needed to be created that matched the song's unique style, and Rino Nakasone was able to capture it perfectly.
7. BoA: Masayume Chasing
"Masayume Chasing" was originally released as an opening song for the Japanese anime "Fairy Tail," but BoA also performed this song during concerts in Japan. Rino Nakasone choreographed for her in honor of one of the most well-loved animes that accompanied a generation of teenagers in Japan and Korea.
8. Red Velvet: Rookie
"Rookie" was released in 2017, but it's still a very loved song by the public! "Rookie's" fresh and cheerful choreography matches the bubbly theme of the song perfectly with easy-to-remember moves, so many dance covers were created by fans when it was first released.