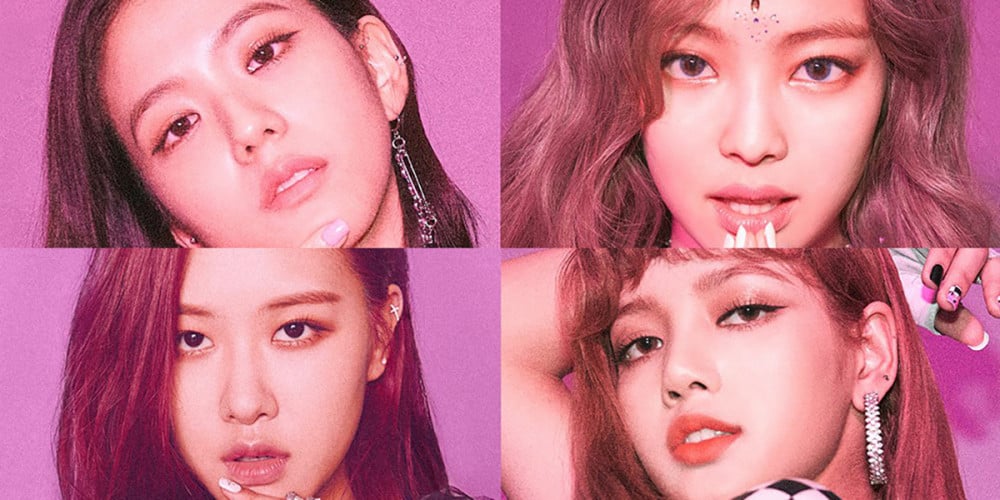 Rumors that the ladies of BLACKPINK will be taking part in some form of collaboration with pop star Taylor Swift has swept up K-Pop fan communities everywhere, reaching K-netizens' online communities as well!
Previously, online sources fueled the rumors that BLACKPINK and Taylor Swift were working on a collaboration, expected to be a part of BLACKPINK's upcoming '4+1 PROJECT' celebrating their 5th debut anniversary.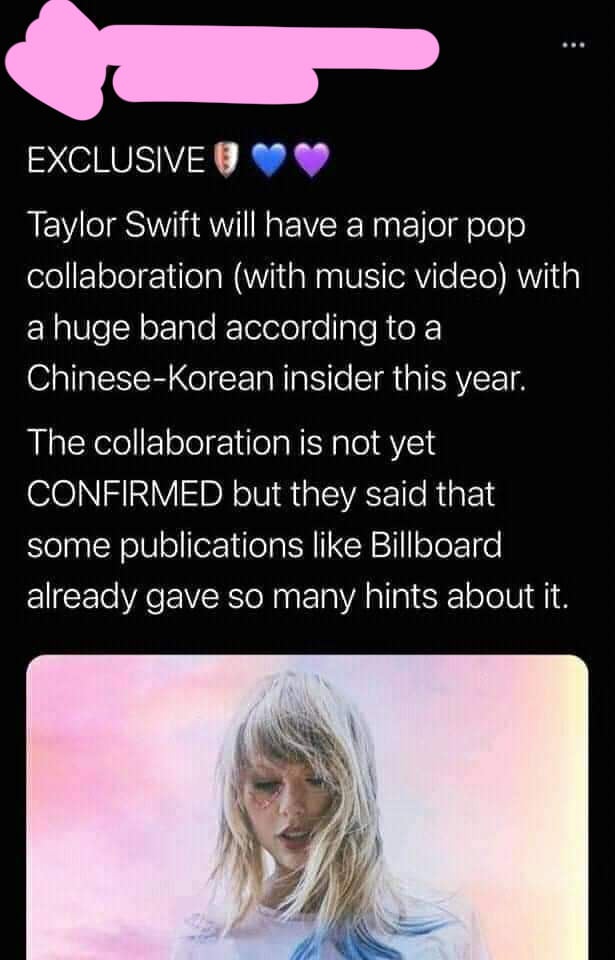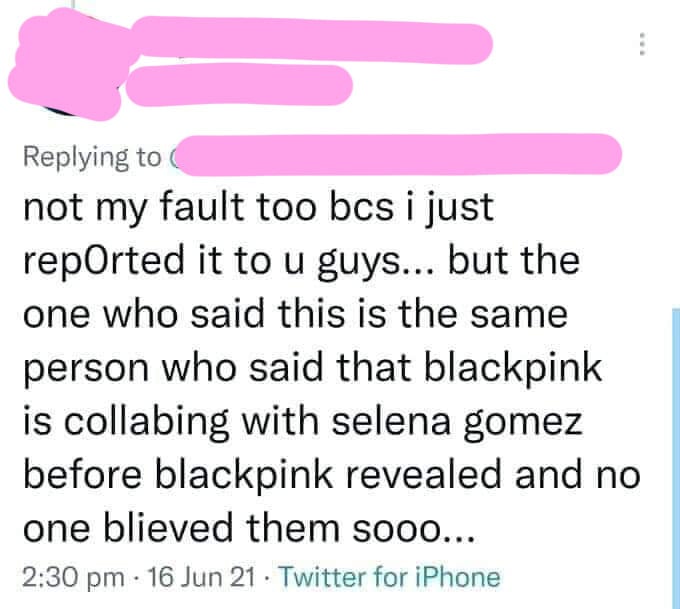 Word that a choreographer who works closely with BLACKPINK recently began following Taylor Swift on Instagram also added more fuel to the rumors.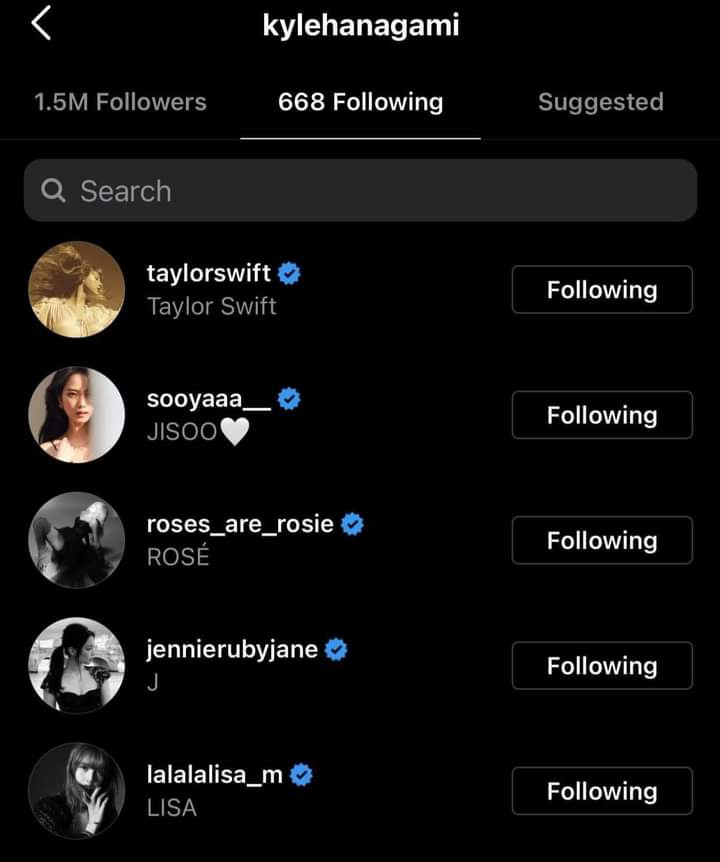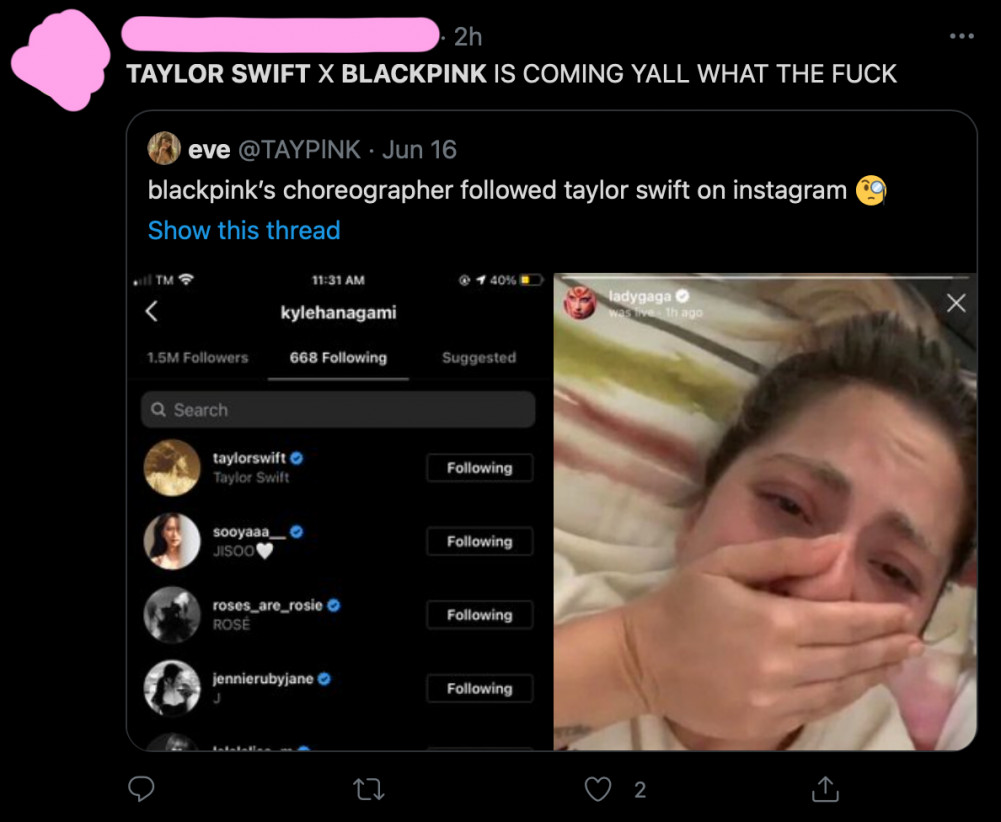 K-Pop Twitter has responded to the spread of the ongoing rumor with both hope, as well as a little grain of salt, as always.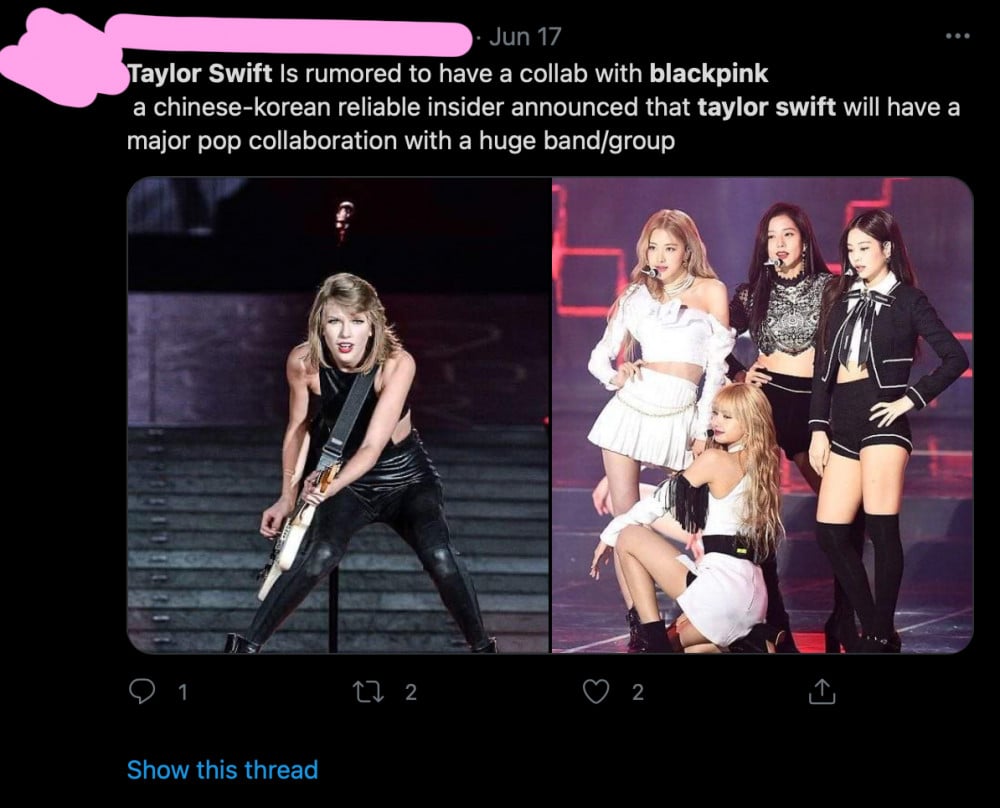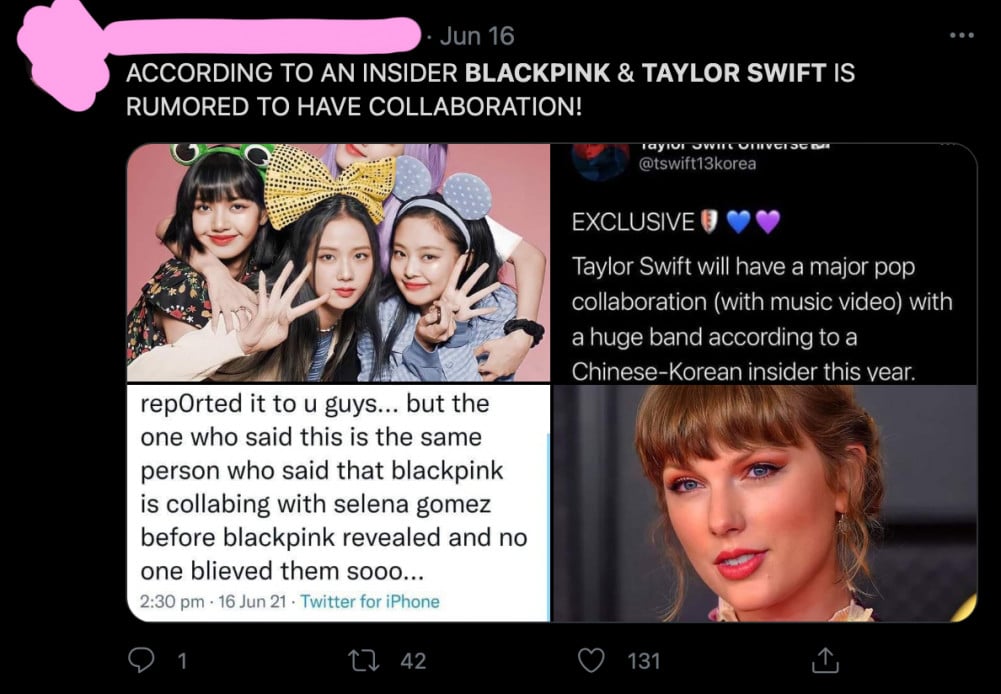 Seeing the rumors, K-netizens reacted with comments like,
"Obviously nothing is confirmed right now but if this happens... the world would be flipped upside down."

"Daebak... Rosé used to always talk about Taylor Swift before."

"Would love to see this happen forreal... And this is just my personal preference but I want to see BLACKPINK collab with Post Malone."
"That combination would seriously dominate..."
"If it's Taylor... Let's go to the Grammys!"
"OMG the international fans were going crazy over it... I hope it's true."
"Female artist collabs are are definitely the trend right now so this might really happen."
"Just wait until there's official confirmation... even if you wait to celebrate until then, it's not too late."
"But Taylor is famous for not doing collabs."
"In the very least, the '4+1 PROJECT' should have some kind of collab. That much we can look forward to."
Stay tuned for updates on BLACKPINK's '4+1 PROJECT', coming up this August!