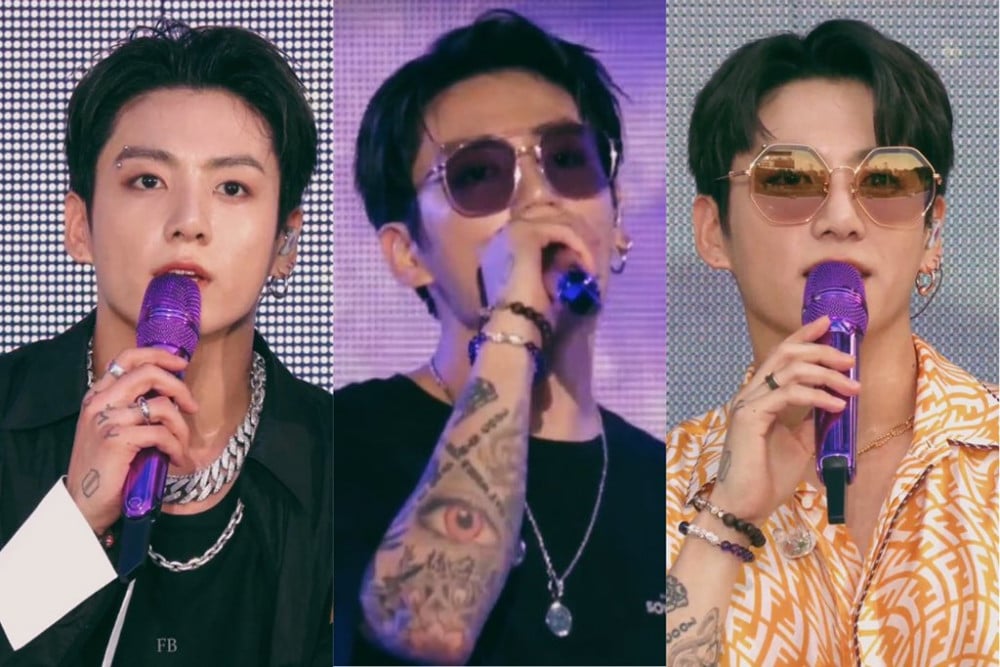 BTS's Jungkook trended with over 4.7M mentions for both days of the Muster Sowoozoo stage with 2.3M mentions from the U.S. alone, showing his great social media power in the country with the biggest music market. Jungkook also ranked #1 in Twipple Japan multiple times, the world's second-largest music market.
Jungkook once again exploded with handsome visuals and giving a perfect stage for fans to enjoy. Jungkook sang a snippet of 'Still With You' during muster today, and the song trended on both South Korean trends and on Worldwide trends, showing great impact. The song 'Film Out' trended #1 in Yahoo Japan, with Jungkook being one of the keywords and a video of him singing being the best tweet.

Knetizens are enjoying Jungkook and are appreciating each and every aspect of him on the Muster stage. Jungkook received over 2000 posts after the Muster stage, as everyone is going crazy after his stage.

Jungkook tweeted after the Muster today, and his post received 1M likes in 28 minutes, becoming the fastest individual BTS tweet to achieve that amount of likes ever, showing his SNS influence.


Jungkook is going viral among locals and non-fans as many people tweeted, "not an army but this guy is so handsome," referring to muster 210613 Jungkook. Not only is he the ultimate bias wrecker, but he's also the ultimate stan attractor too.

His videos in the Muster performance have become viral on TikTok with many likes in a short time. On Twitter, posts of Jungkook are going vital, with a large number of likes and millions of views within hours.