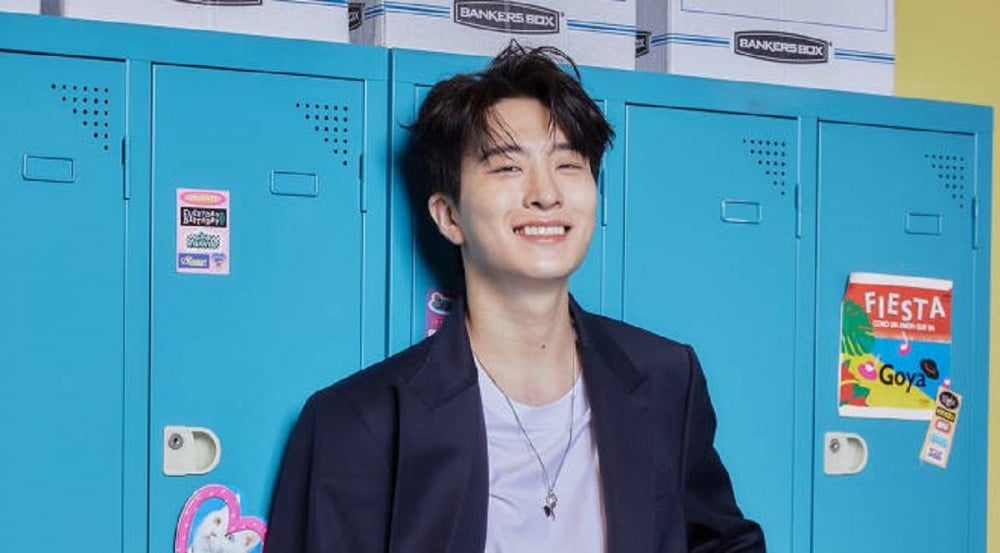 GOT7's Youngjae attended the press conference for the upcoming Netflix original show 'So Not Worth It', and explained what he felt was different about acting, as opposed to performing on stage.
On the morning of June 16 KST, the press conference for the upcoming Netflix's new original series 'So Not Worth It' was held. The press conference was held online to prevent the spread of the COVID-19. Here, Park Se Wan, Shin Hyun Seung, Youngjae, Han Hyun Min, Joakim, Carson, Terris, producer Kwon Ik Jun, and producer Kim Jung Sik were present.
On this day, Youngjae drew attention by saying, "When I go on stage, the things I care about are very different." He said, "I do get extremely sensitive when I stand on stage, as opposed to when I am acting." He continued, "I remember filming [for 'So Not Worth It'] comfortably because everyone made me feel so comfortable", giving a glimpse into the friendly atmosphere of the filming set. Youngjae plays the role of Sam, a Korean-Australian second-year student whose father is the president of a spicy rice cakes (or 'tteokbokki' ) restaurant chain.

'So Not Worth It' is a sweet and salty youth sitcom about the love, friendship and laughter of international dormitory students who live day by day, without having an ounce of care for the future. The series will be released on June 18th, through Netflix.