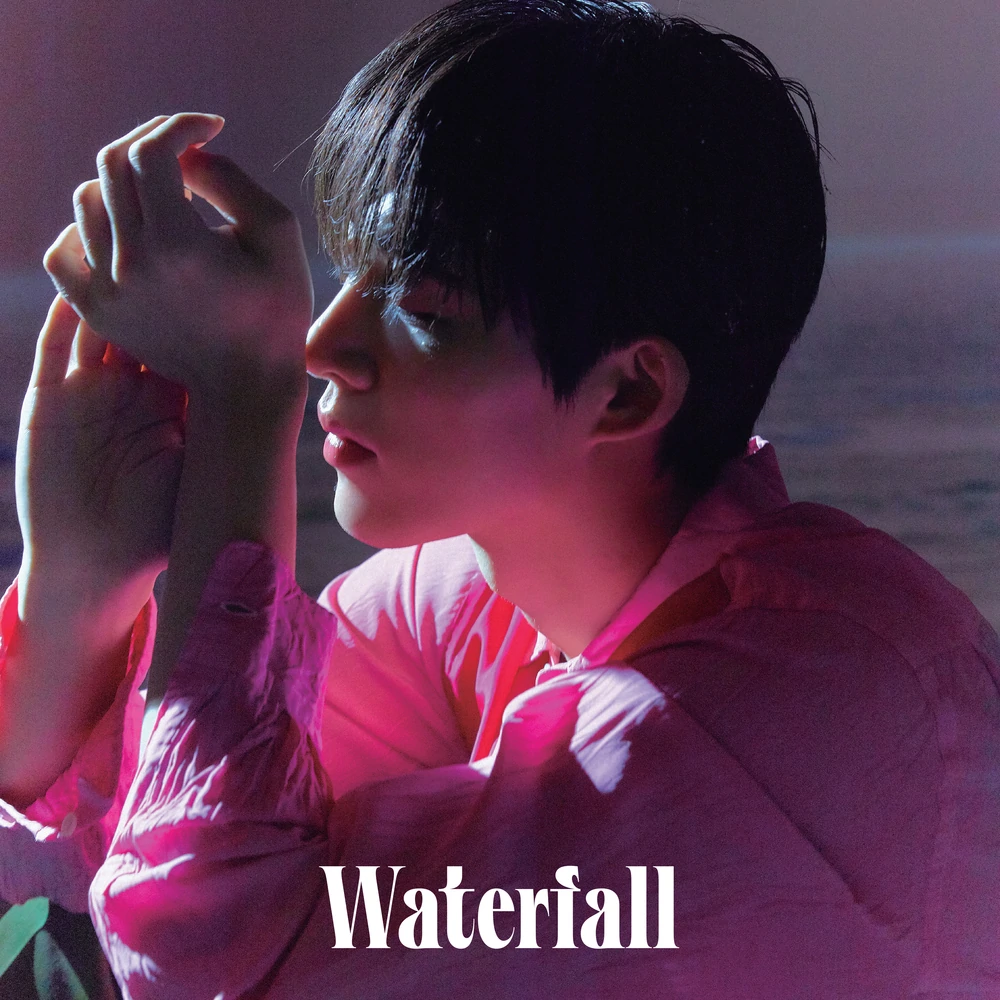 [This review reflects the opinions of the author and not necessarily those of allkpop.]
Track List:
1. WATERFALL
2. illa illa
3. Daydream
4. Numb
5. Illusion
6. Flow Away
7. Help me
8. Remember me
9. STAY
10. GRAY
11. Then
12. Re-Birth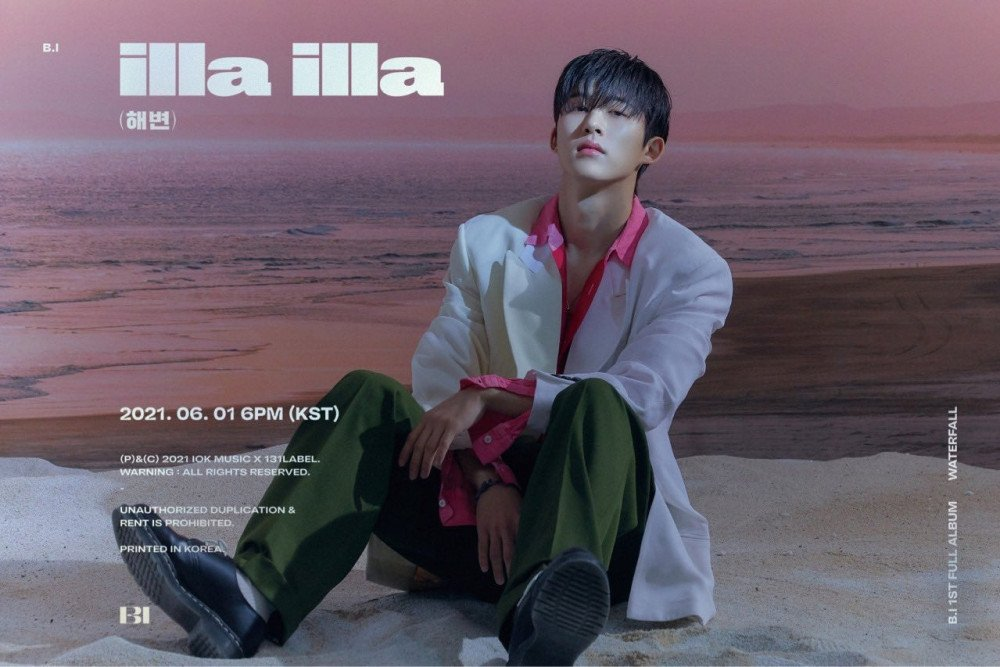 WATERFALL marks multi-talented artist B.I's first-ever full-length release. Marking the artist's first solo venture, B.I has offered a creative and emotional approach to his triumphant comeback. Opening this release is "Waterfall," a successful introduction to this experimental piece. With an interesting polyphonic melody and old-school hip hop approach, B.I employs his signature rap style with ease.
Despite this harsher introduction, "illa illa," the artist's chosen title track, is significantly more unplugged and simple in nature. Featuring both vocals and rap from B.I, "illa illa" is emotional and personally charged with his story about his fall from grace. Despite the heavy and honest lyricism, "illa illa" still maintains a positive and upbeat sound. This dichotomy is truly a delicate balance that seems to exist in harmony on this title. I can honestly say that "illa illa" far surpassed my expectations.


Employing the help of super vocalist Lee Hi, B.I then gifts us "Daydream." Much more generic in sound and more pop-influenced, this duet is a nice balance of B.I's effortless rap and Lee Hi's ultra-rich singing. Both artists showcase great vocals, but the song fails to capture my attention after the tracks prior. "Numb" follows "Daydream" and again offers a look into B.I's darker side. Despite that, it has the same concept as "illa illa," wherein the release is significantly more upbeat than one would anticipate. "Numb" employs a classic band backing B.I which gives the song a rock angle that somehow lives in synergy with his particularly poignant spitfire rap.
Following these tracks is "Illusion," a song that's far more Western in concept. With a more heavily synthesized vocal and clear trap concept, "Illusion" is more of the sound I was anticipating from the title. "Flow Away" offers a slower downtempo introduction that picks up as his rap picks up. Without a doubt, the focal point of "Flow Away" is its well-written song progression and his potent delivery.
"Help me" follows this theme of darker concepts that are expressed through lighter mid-tempo tracks. Again, "Help me" employs a live backing band that gives his songs a really organic feel.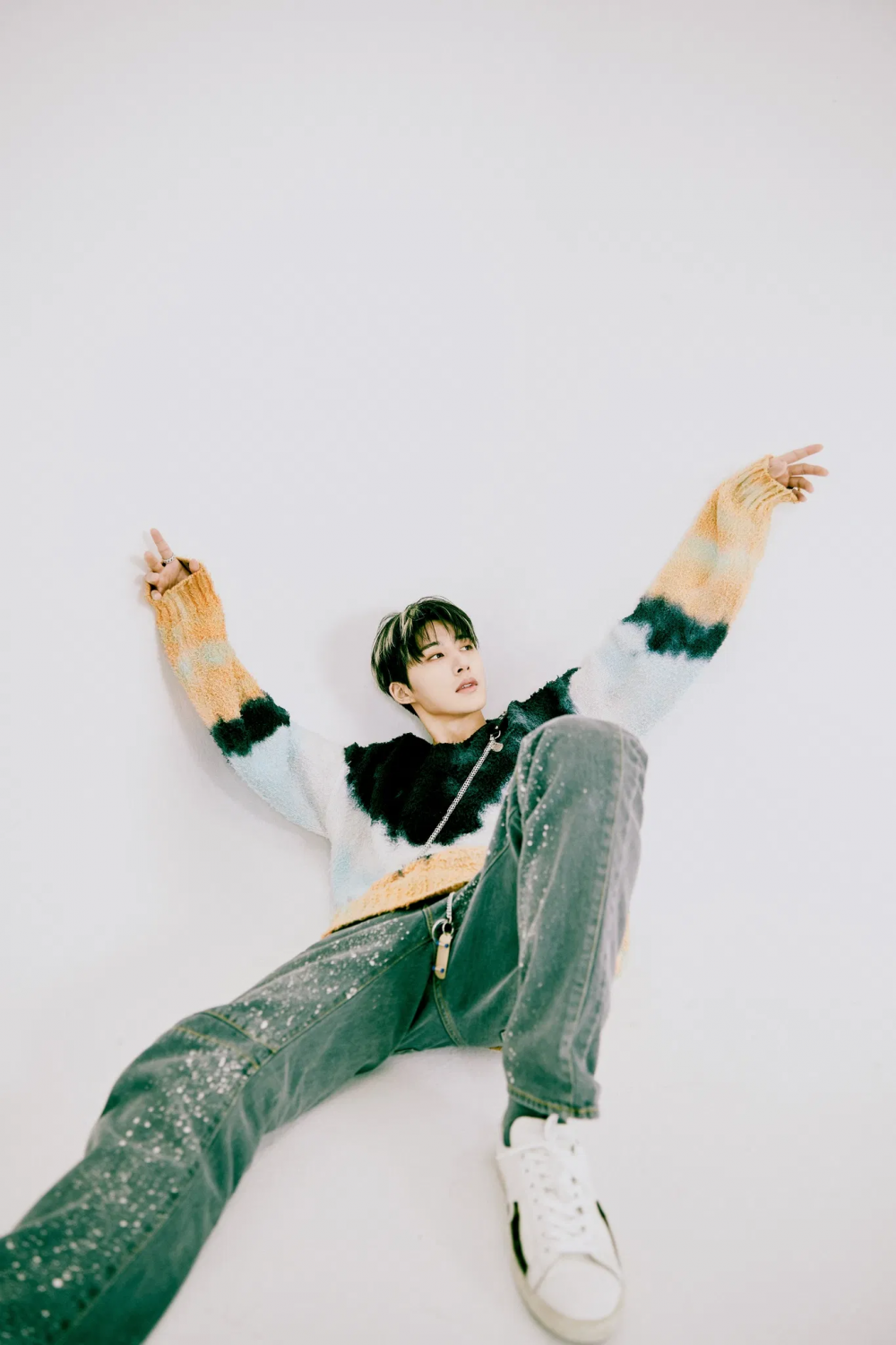 Offering a more pop-focused sound with trap cleverly interwoven, "Remember me" solidifies the fact that despite B.I's former controversy, as an artist, he is extraordinary. With a wide-encompassing range, he continues to push his own boundaries and present purposefully experimental, but thoughtful tracks.
Tablo lends a verse to "STAY," a song that utilizes guitar as the main focus of its instrumental. B.I utilizes a much quicker style of rap delivery that really is quite compelling. However, Tablo is not my favorite on this song. I found his verse a little off from the song's overall concept and mixed strangely. Not my favorite song on Waterfall.
"GRAY" has a bouncier and more light-hearted feeling than most of the tracks on this release. B.I makes use of his unique mix of singing and rapping skill well on this satisfying number. "Then" is our second to last song on this whopping 12-song release. Wielding quick and whimsical lyricism that wows, the melody is simple and consumable.
Just as "Waterfall" felt anticipatory at the beginning of WATERFALL, "Re-Birth" feels equally as impactful and conclusive. All the songs and their order were selected with an obvious degree of personal touch and thoughtfulness that can be felt through the tracklist. Focusing on B.I's performance ability, "Re-Birth" completes this debut album as an excellent cherry on top that brings finality to the release.

I had my preconceived notions about how this release was going to sound, but WATERFALL is worth the listen. B.I expertly showcases his emotions, artistry, creativity, and experimentation through his fine-tuning of this album.

MV REVIEW
B.I employs a cinematic feel for his "illa illa" MV. Within the first few scenes of this narrative MV, B.I is already floating deep in the abyss of the ocean. Intriguing and compelling, B.I tells a story through his use of movement in this MV. From swimming to running to driving, it seems that the compiled shots are really effortlessly clipped together, successfully conveying B.I's sentiments. An intriguing watch that fits the song well, I was pleasantly surprised with this music video.
MV SCORE:
MV Relevance…..8
MV Production…..8
MV Concept……..8
MV Score: 8.0
ALBUM SCORE:
Album Production…...8
Album Concept……...9
Tracklisting…………...10
Album Score: 9.0
Overall: 8.5