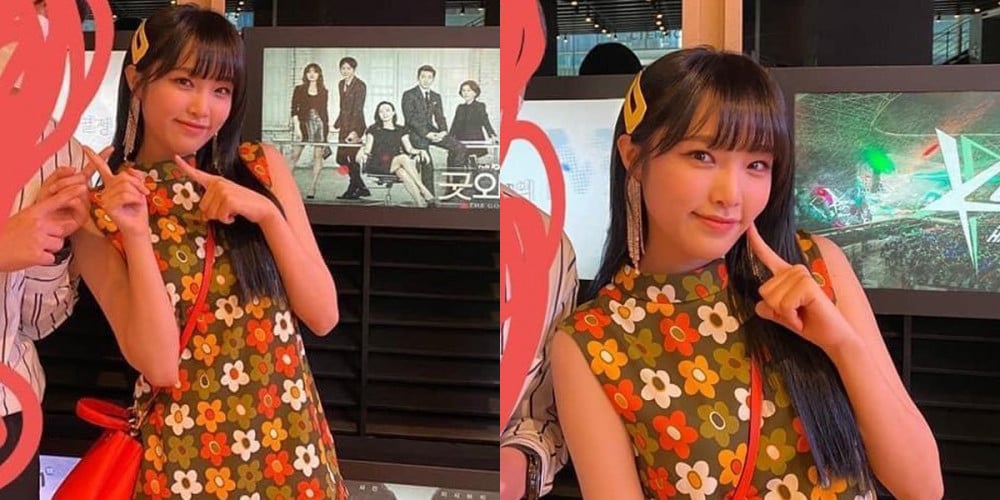 The story of a "rich" or "gold spoon" fan who got to meet IZ*ONE member Choi Yena by using his father's "connections" has become a heated topic on online communities.
The fan began sharing his experience online by posting:
"3/22 on my birthday, my father said, 'Oh, son.. you like IZ*ONE? Want me to get you their signed CD?'. When I heard that, I thought that he was just joking hehe.. but after I laughed it off, starting today I've decided to consider my father my king..."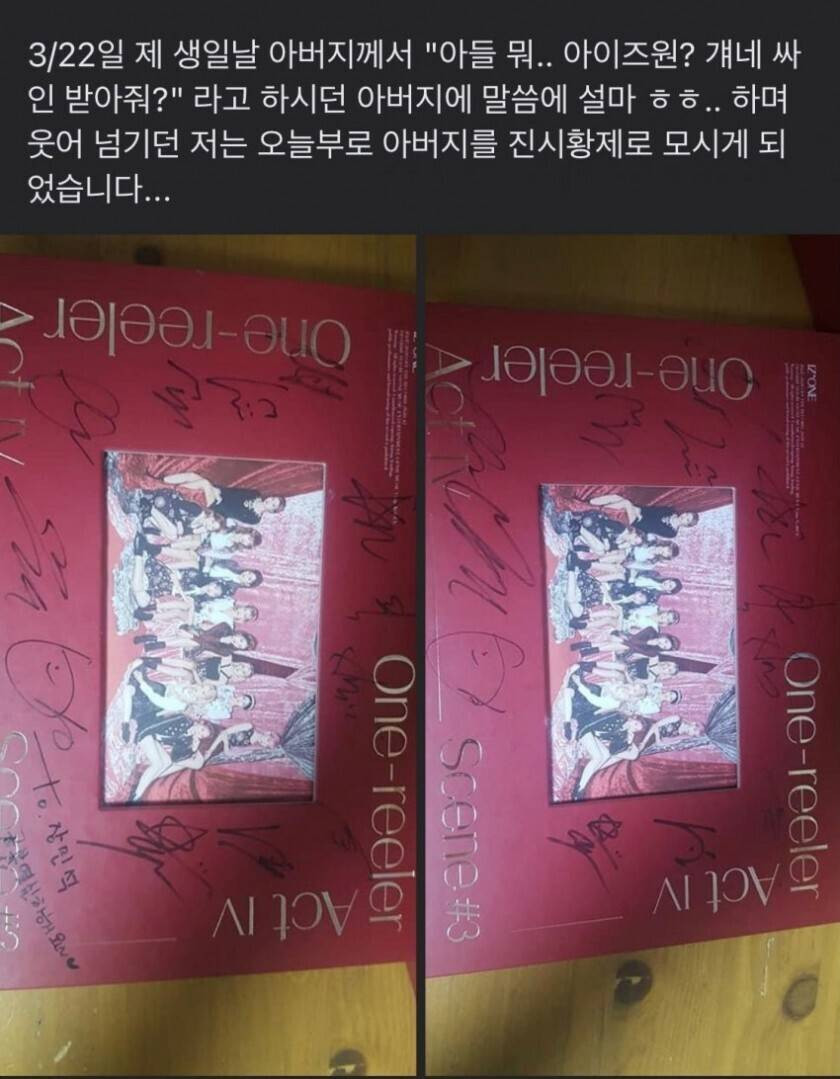 They then continued,
"One member a day, starting with Yena (?)
The original plan: Meet Kang Hye Won at 11:30, get her autograph and take a photo.
What really happened: Due to miscommunication, the person who showed up was the president of Yuehua Entertainment, and Yena noona.
She was unbelievably pretty, and very different from the screen. Of course, she was much prettier in person, and really thin, and she had a lot of aegyo."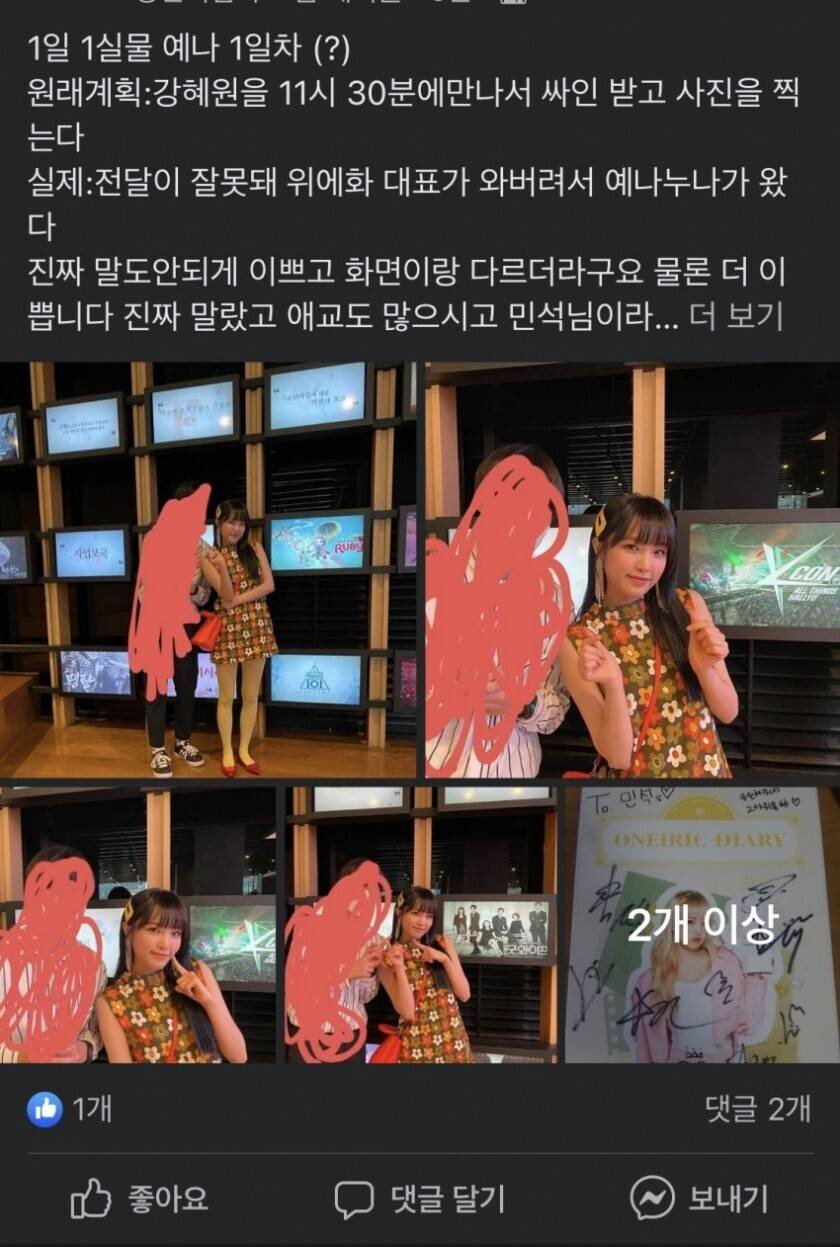 The netizen wrapped up his account by saying,
"Whoever said, 'For your dreams to come true, you must dream'. She is so beautiful. She was also full of aegyo. I waited an hour longer than the meeting time, but it was worth it!!
+The meet up was not some type of event, but through a personal meeting! Because of my father's connections, the president of Yuehua Entertainment had her come meet me!"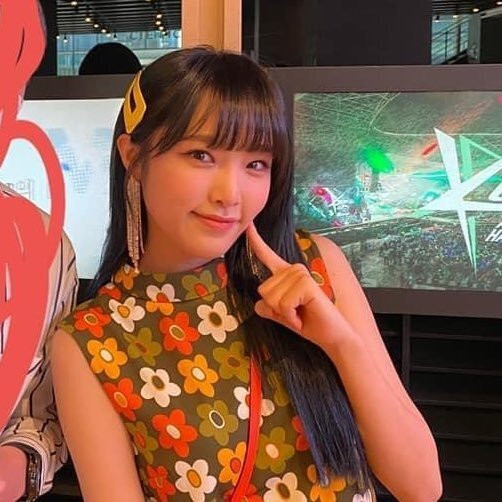 While some netizens simply reacted with comments like:
"Wow your father's connections are something else kekekeke."
"Must be someone pretty important for the president of Yuehua Entertainment to come out."
"Wow, jealous."
"Who is your father??"
"That's just how society works."
"Celebs do fan service for investors' children more than you think."
"If it's an important investor, of course you gotta do what you gotta do."
Others criticized the netizen for taking advantage of his father's "connections". Some felt:
"Did she really have to come out all the way to meet just one person..."
"Whatever the reason, the fact is that someone of a high position had her come on her own time and offer her fan service."
"Don't just call people out whenever you need just to maintain your good connections..."
"Even if these things happen because of people in high positions, going and boasting about it publicly just makes Yena and her side look bad."
"No one wants to see this kind of thing being publicized, especially fans."
"This is clearly taking advantage of power for non-business reasons."
"Aren't you even embarrassed that you took advantage of your connections?"