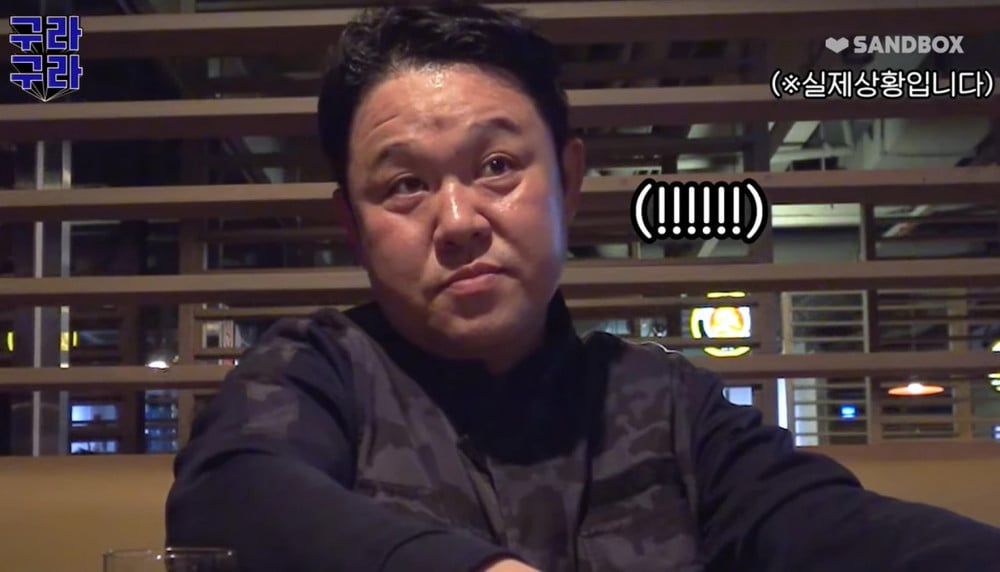 Recently, Kim Gu Ra was seen standing up to a drunk customer who began cursing at the restaurant owners accusing them of miscalculating the bill.
On May 6th, Kim Gu Ra uploaded a new video on his YouTube channel 'GreeGura' in which he was enjoying dinner and a cold glass of beer at a restaurant. In the video, Kim Gu Ra introduced some of the popular dishes from this restaurant as he continued to film a Mukbang episode.
While Kim Gu Ra took a bite of the restaurant's smoked Jokbal, one customer began angrily screaming, "The calculation is wrong."Becoming flustered due to the sudden commotion, Kim Gu Ra kept an eye on the situation while the camera continued to roll.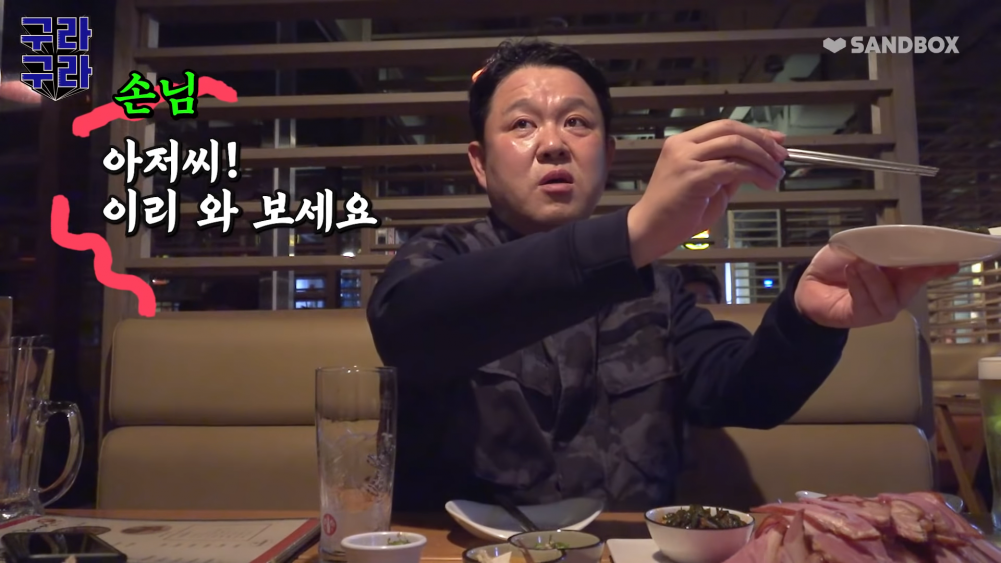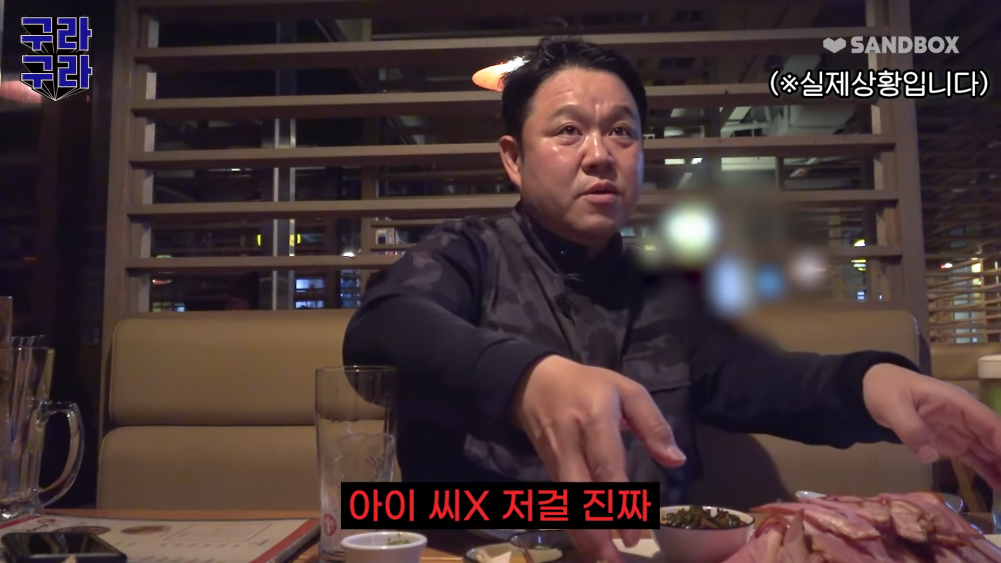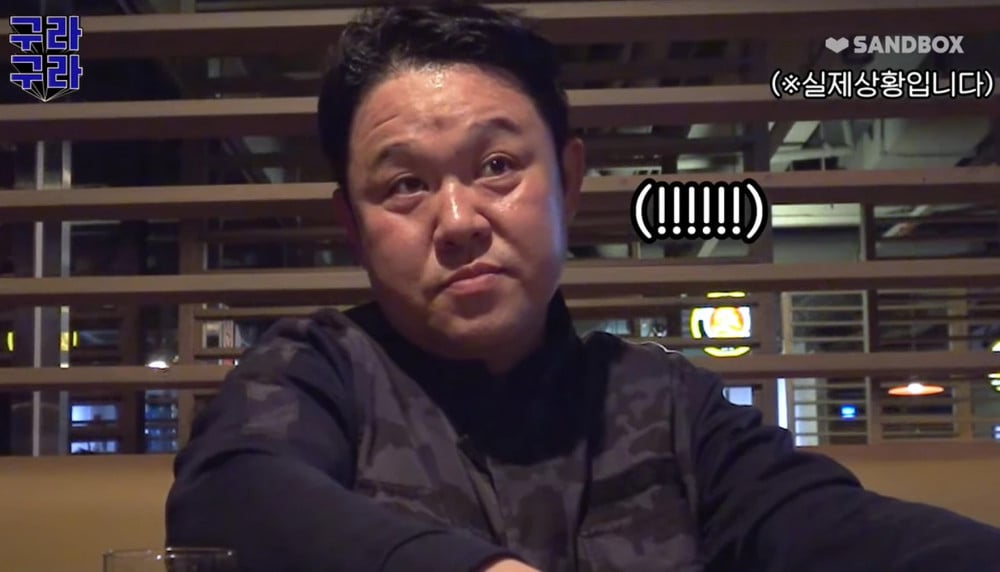 The situation seemed to escalate as the angry customer, who seemed drunk, began swearing at the restaurant owners and continued to speak in informal speech to them. The customer continued to say, "Man f*** seriously. You don't apologize but complain I'm speaking informally. Do it fast!" After keeping a steady watch over the situation, Kim Gu Ra slowly put on his mask and stood up from his table.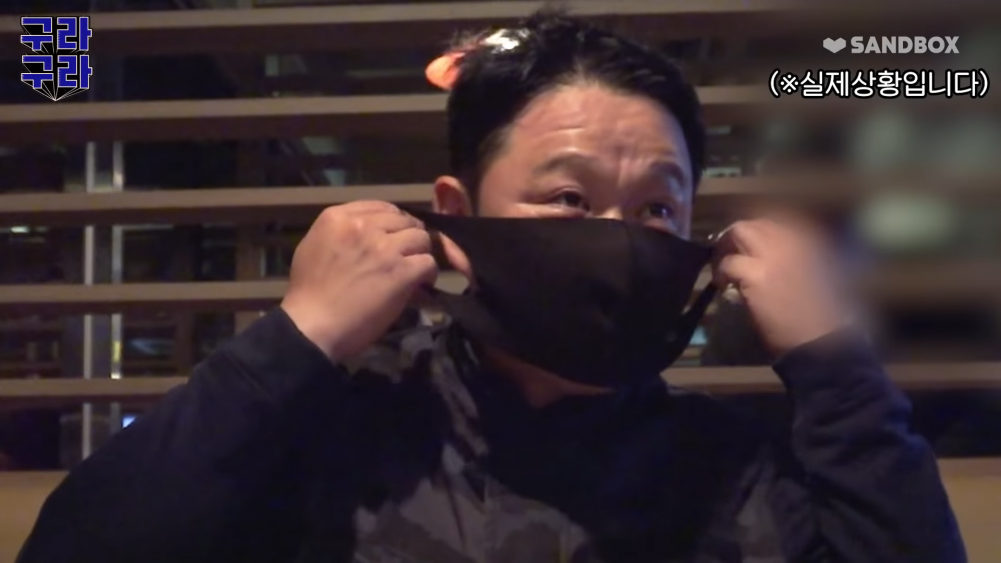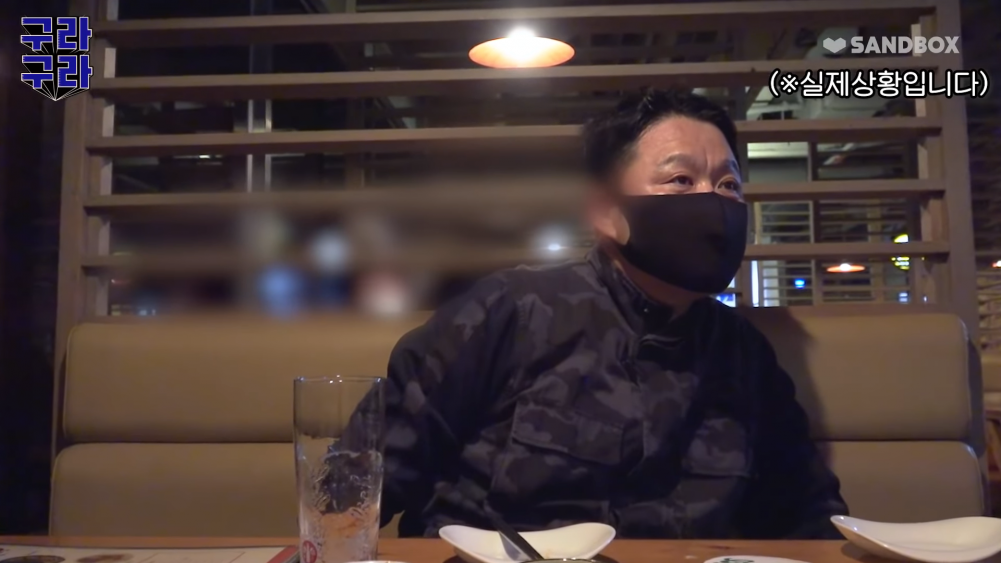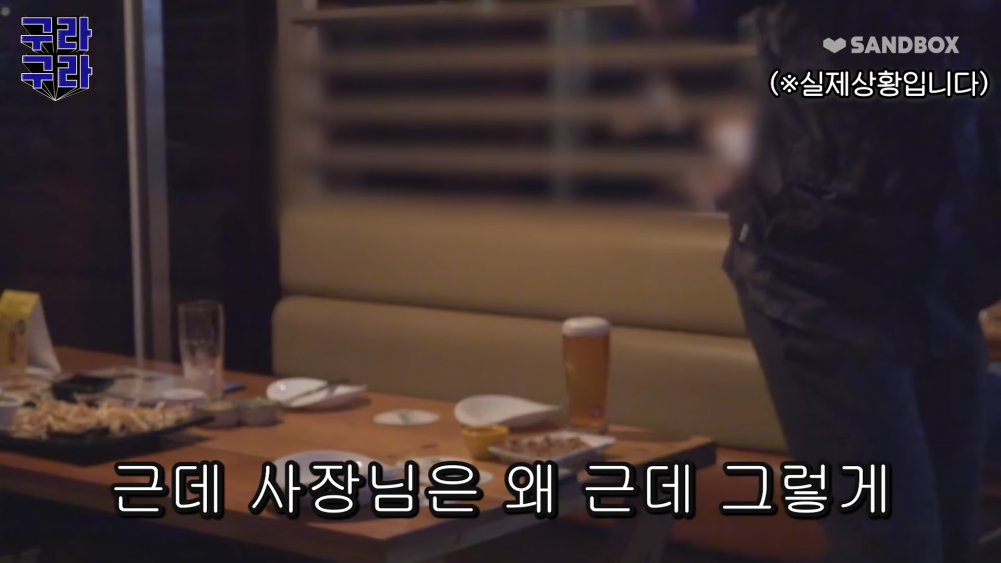 He walked out of the frame of the camera but the audio continued to record in which Kim Gu Ra stood up the drunk and angry customer saying, "Sir, why are you speaking informally? If they calculated the bill wrong, they can just recalculate it again, right?" Kim Gu Ra continued to mediate the situation saying, "You can't speak that way" as the angry customer refused to back down and admit his rude behavior. The customer continued to say, "I didn't do anything wrong, they miscalculated but would not admit it."
Kim Gu Ra soon returned to his seat and explained to his viewers that the drunk customer apologized and left. He also kindly explained to his viewers, "That person apologized and left. He got mad because he's a bit drunk too. I understand. Well, he apologized and left."

Netizens praised Kim Gu Ra for taking the courage to stand up against the rude customer. Netizens commented, "It's gotta be hard to stand up to people like that, especially on camera. He's pretty awesome," "That's nice of Kim Gu Ra," and "I applaud his courage."