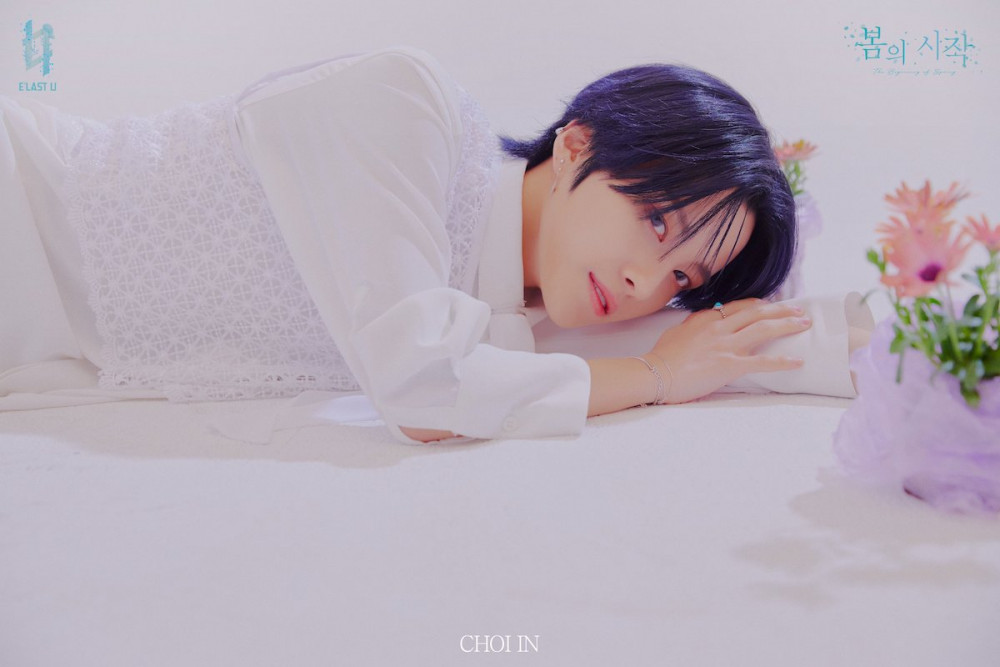 E'LAST's Choi In is ready to celebrate 'The Beginning of Spring' with his flowery visuals.
Following member
released yesterday, Choi In brings out his delicate side by posing with colorful, potted flowers against a pure, white background, also dressed in pure white. Meanwhile, E'LAST's first ever unit E'LAST U is made up of members Romin, Choi In, Seung Yeob, and Won Jun.
The unit's 1st single album "Remember" is set for release this May 19 at 6 PM KST.