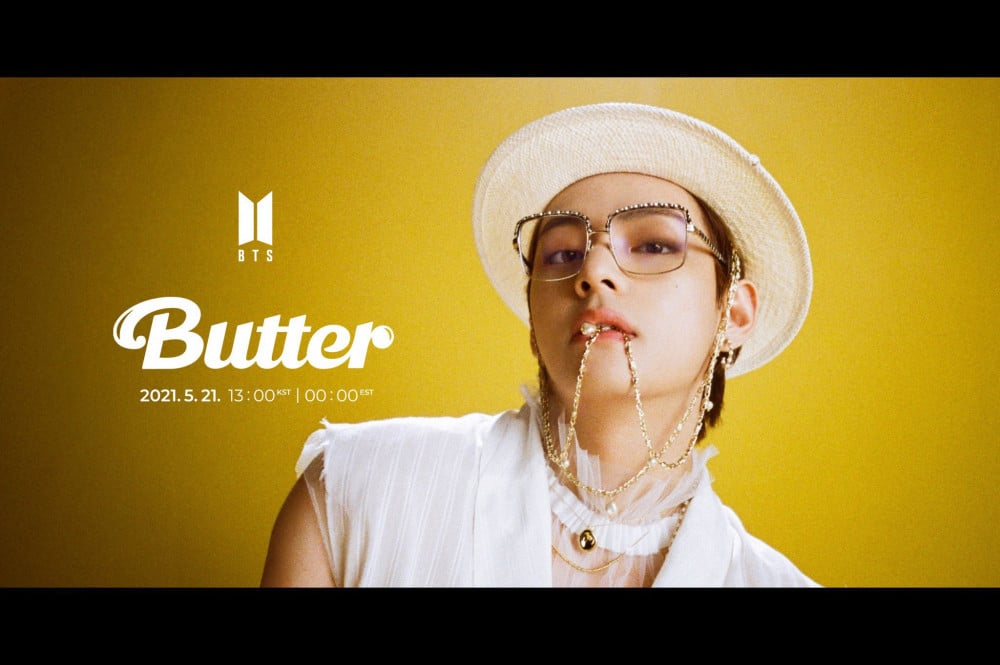 On Monday, May 17th (KST), BTS took the world by storm with the release of the second concept photo set for their highly anticipated single "Butter." In particular, with his bold and classy teaser, V, once again mesmerized not only the fans but celebrities worldwide.
Dressed in a beautiful sheer white outfit, V showed off his enviable visuals in a close-up shot of his face, better known as the "National Treasure." The beautiful accessories added chicness to the overall image, yet it was V's charismatic pose that left the world gasping for air. Many are sharing their excitement to see more of the outfit and praising V for being able to digest any style.
Aside from the fans, V also became a hot topic among celebrities as various well-known personalities worldwide shared their love for the star. The list includes names such as Kristine Kwak, the digital marketing manager for Variety/Rolling Stone, Min Ji Kim, the digital content director for Marie Claire Korea, Indonesian actress Gege Elisa, Visual artist James Jean among many others.
Various Korean News outlets also reported on V capturing the hearts of the celebrities by naming him as the ultimate "Photo Master." The article also emphasized the hearty response he drew from the fans worldwide, specifically highlighting his domination on Yahoo and Twipple Japan. The media also congratulated V for becoming the first to achieve three million likes among the individual teasers released on Instagram.
In less than a day, V has once again proven his title as the "King of Instagram" by surpassing five million likes on his teaser. Earlier this week, he also became the first BTS member to garner six million on two of his posts on the platform.
Throughout his career, V has drawn enthusiastic admiration for not only pulling off any style but for being bold enough to try varieties and for bringing newer things to the table. With "Butter" set to release this Friday, fans are eager for V to once again conquer the world with his impeccable charms.