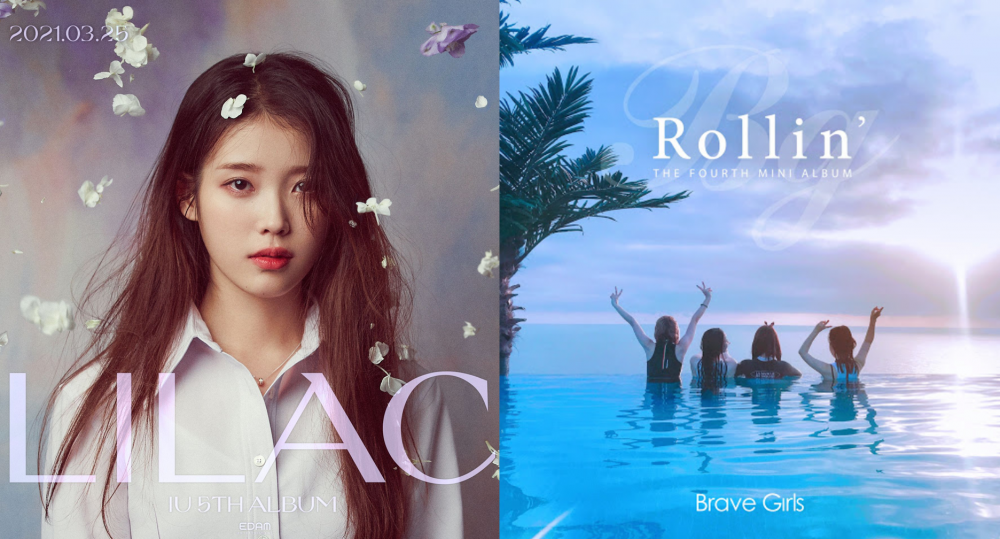 2021 has so far been an unpredictable year, with Brave Girls rewriting history with their 2017 song "Rollin" belatedly reaching number 1 in various music charts. There have been other various hit songs such as IU's "Celebrity" that have been released this year as well.
So far, IU's "Celebrity" and Brave Girls' "Rollin" are ranking in at first and second place respectively in Melon's accumulated streaming ranking for 2021. According to netizens in an online community, these two songs are the most likely songs to finish in at number 1 on the end of the year Melon chart.

Netizens commented, "I'm really cheering for Brave Girls to finish in at number 1," "I love IU but this year, I want to cheer on for Brave Girls because they deserve it," "I want IU to win," "I think Brave Girls deserve this year's end of the year rank number 1," "I feel more people will listen to Brave Girls' song when it's summertime because it's such a summer song," "Rollin is amazing," "BTS's upcoming song has a chance to finish higher, lol" "I can't believe 'Rollin' came up this many ranks," and "I'm not really their fan but I'm cheering on for Brave Girls."
Who do you want to see #1 on the end of the year Melon chart?