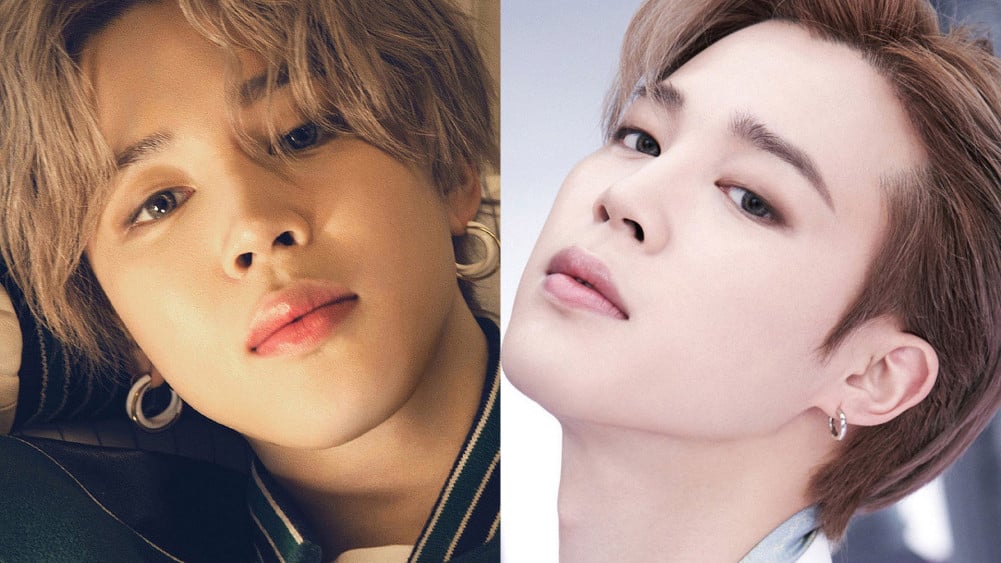 Park Jimin, dubbed as the "Trending Emperor" created another frenzy on social media after several photos of him were released.
On April 17, 2021, among many other contents released, BTS released a video clip of their latest Japanese single "Film Out" Spotify canvas, a video that can be enjoyed while streaming the song on Spotify.
Jimin immediately caused a stir on Twitter and earned praises for his gorgeous "college heartthrob" visuals and excellent modeling skills sporting a Celine green jacket paired with a white Celine cotton shirt, jeans, and Converse Chuck Taylors.
Hours later after the release of the Spotify canvas, BTS posted "BTS, The Best" album jacket photos which belong to 2 album editions, "BTS, The Best (Universal Music store edition)" and "BTS, The Best (7 Net edition) and contained 4 versions (A, B, C and Japan Official Fanclub version).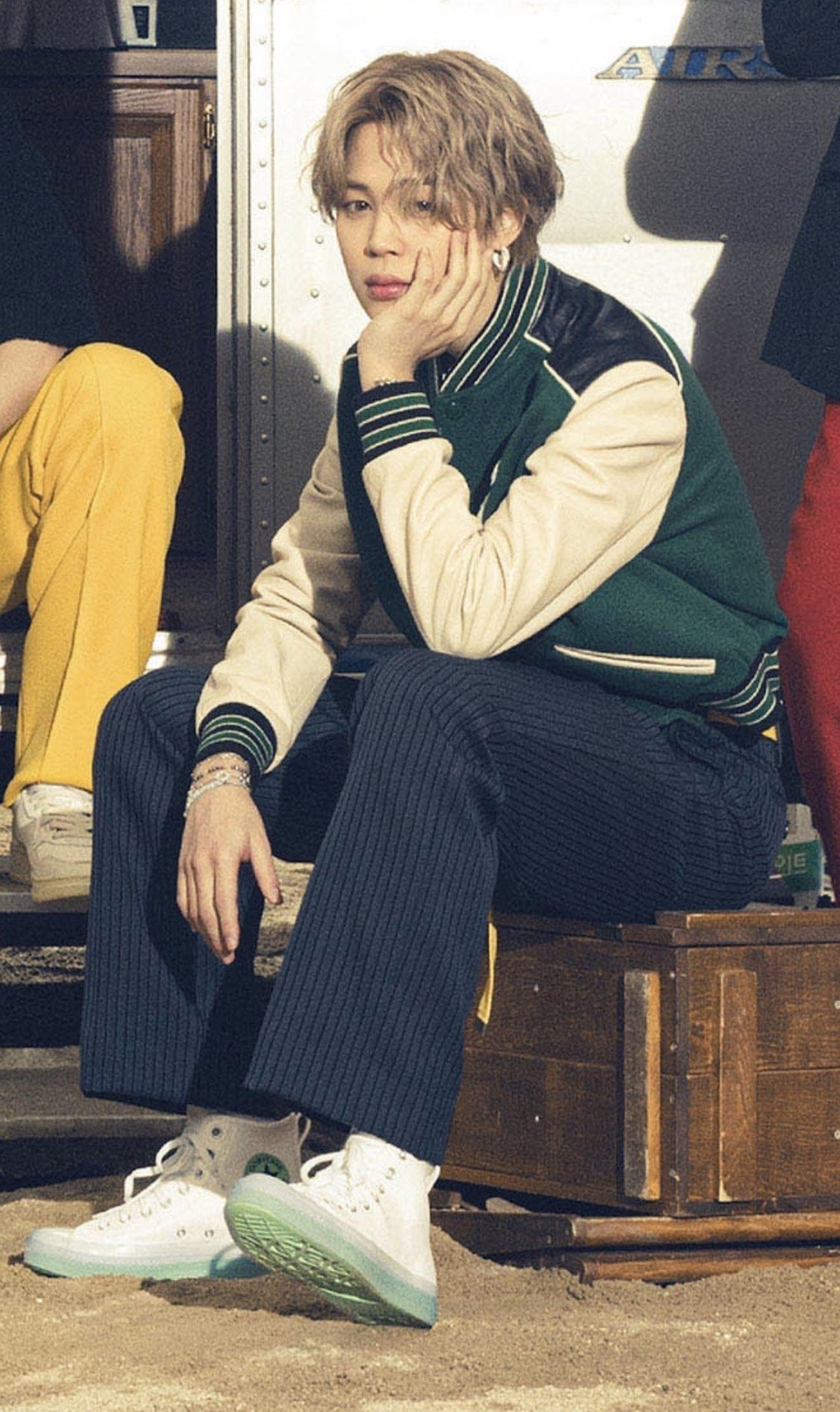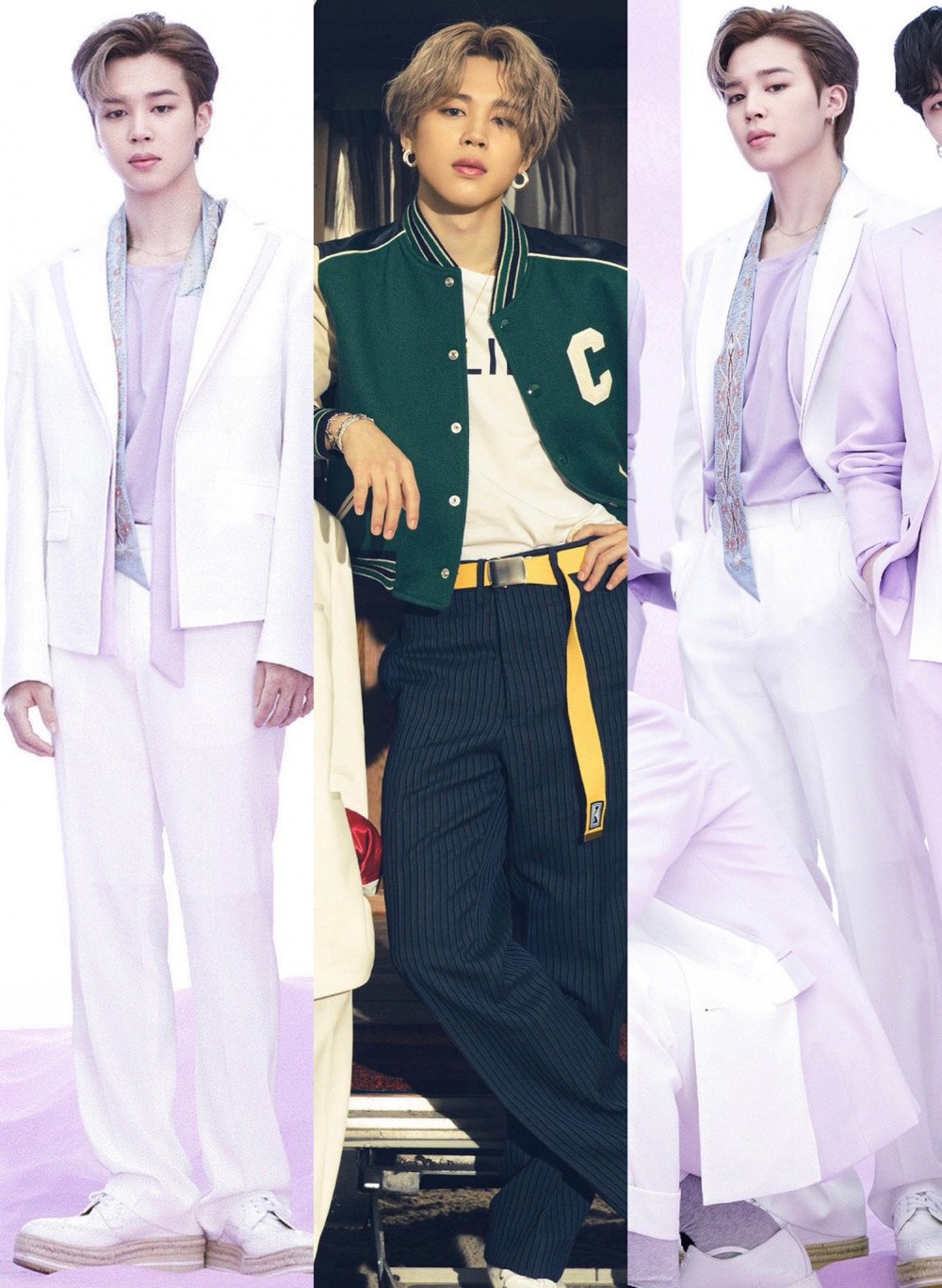 Thereafter, Jimin took over social media once again after his photos caused so many hearts to stop and gush over his ethereal visuals. Jimin gained unparalleled attention not just from the fans, non-fans, and even official Twitter accounts of USA radio stations and celebrities which joined the Twitter frenzy and made Jimin trend worldwide. Jimin likewise made headlines in entertainment media.
Immediately, after the release of "Film Out" Spotify canvas behind the scenes video, PARK JIMIN trended worldwide and in 12 other countries including India, Argentina, France, Malaysia, Peru, Chile, Colombia, Mexico, Indonesia, and the Philippines.
Once again, he trended after the "BTS, The Best" album jacket photos. "Park Jimin" trended worldwide and in not less than 21 countries including the USA, Canada, France, Germany, Saudi Arabia, Puerto Rico, Poland, Pakistan, Vietnam, Portugal, Ecuador, and many others. Fashion label "Celine" also trended in not less than 5 countries under "Jimin" or "K-pop Topics".
Of course, proving once again Jimin's massive popularity in Japan. Jimin trended and peaked at #6 on Japan's Twipple celebrity ranking.

Jimin also trended on Tsuiran Japan Celebrity Chart for 7 consecutive hours. He is the highest-ranking BTS member in the chart and the BTS member who trended for the longest time.
Back home in South Korea, Jimin also captivated K-netizens who left comments about his photos in an online community portal and expressed their pride and amusement for Jimin. The comments included:
"Jimin's face is a real art."
"Jimin is very attractive"
"Jimin's hair looks great."
"It's a completely oriental face, but sometimes it makes me feel a little western."
"It's so pretty like an American teen movie star."
"It's boyish and sexy."