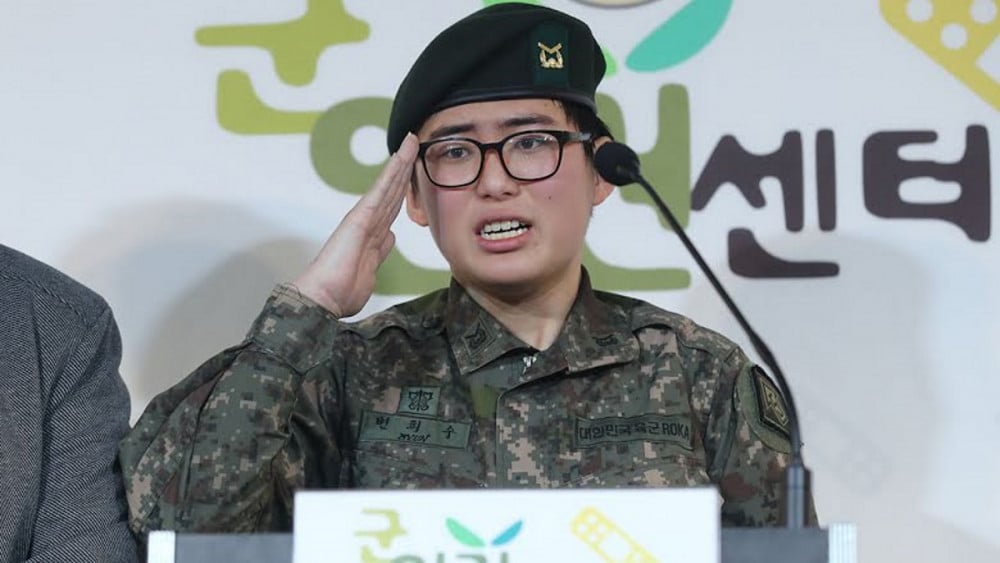 South Korea's first transgender soldier Byun Hui Soo has been found dead in her home.

Byun Hui Soo made headlines in early 2020 as the first-ever Korean soldier to undergo male-to-female gender reassignment surgery, and she made her case to stay in the military after being involuntarily discharged. According to reports on March 3, the 22-year-old was found dead at her home after the Sangdang-gu National Mental Health Center contacted police to investigate. The center representative stated they were unable to contact her since February 28 and believed she may have had taken her own life.

A neighbor stated, "Police came to her house 3 months ago when she considered taking her life at the time. A bad smell has been coming from her home for some time now too." No suicide note was found, and police are still investigating her death.

Byun Hui Soo first enlisted for mandatory military service in March of 2017, and she later underwent gender reassignment surgery in Thailand in November of 2019 while on leave. However, she was involuntarily discharged for alleged mental and physical disabilities that made her unfit to serve, and she filed a lawsuit against the military in August of 2020. The first hearing was scheduled for April 15.


If you or someone you know is at risk of self-harm or suicide, seek help as soon as possible by contacting agencies specializing in crisis intervention and suicide prevention in the United States and abroad.