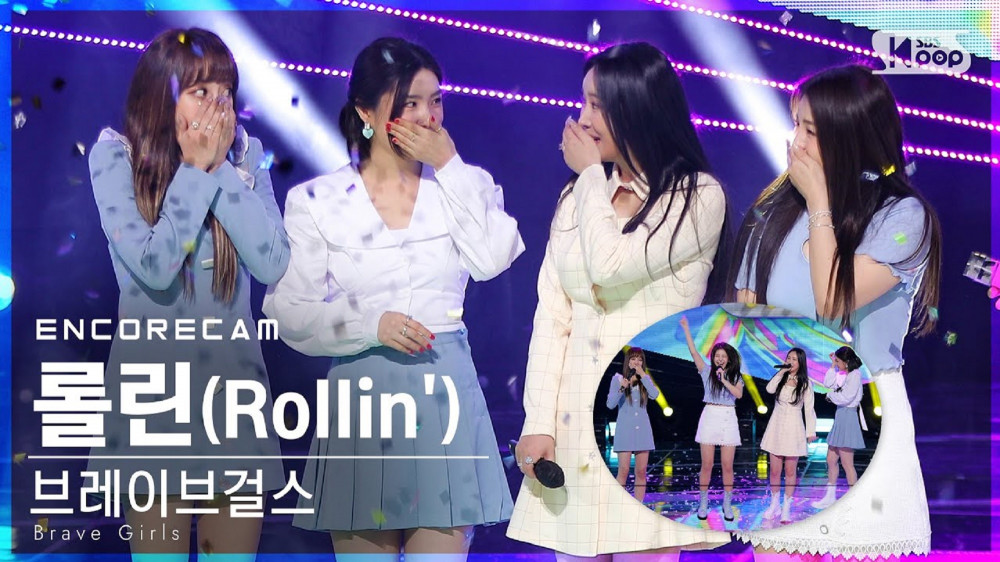 Netizens are celebrating with Brave Girls on their first ever music show win!
On March 14 KST, Brave Girls received the winning trophy on SBS's 'Inkigayo' for the first time since their debut in 2011. The scores proved that the girls won the award solely with their success on the digital music charts, which takes up 55% of the total score. When their team name was called, all four members looked at each other in disbelief and shed tears of joy.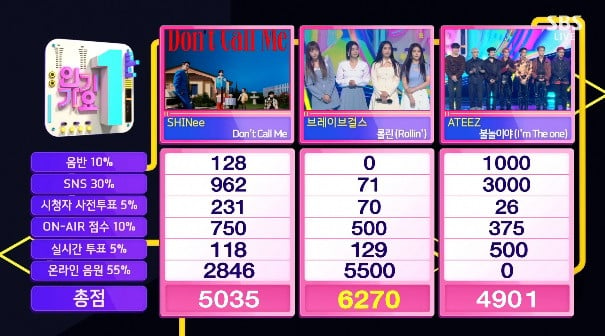 Netizens, who were moved by their first win in 11 years, celebrated with them in the comments sections. Some reactions include:
"THIS IS DAEBAK!"
"Look at that extremely high digital sales score! They won even with a 0 in the album sales category!!"
"Congratulations T___T"
"Why am I crying with them?!?"
"I just came across that winning fancam through YouTube's blessed algorithm and started crying with them"
"Congrats, BG...you deserve it..."
"I think this is the best output from all the algorithms that helped make this happen"
"I hope this is only the beginning"
"Look how the MCs are also happy!"
"This is like a dream"
Congratulations to Brave Girls! What was your reaction to Brave Girls' first ever win?