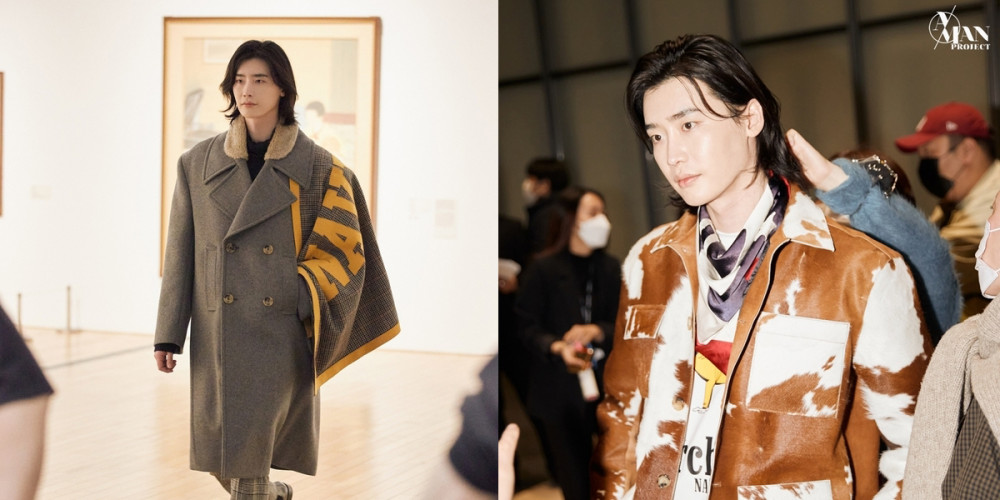 Back on March 24, actor Lee Jong Suk stunned viewers by stepping on the runway for the first time in years!

On March 24 at 8 PM KST, a show hosted by designer Go Tae Yong aired online as a part of the on-tact '2021 Seoul Fashion Week'. One of the handsome models who garnered attention during this show was none other than Lee Jong Suk!
The actor, who first began his career as a model years ago, took to the runway as the star of Go Tae Yong's show, walking for the opening and the closing. Fans will remember that Lee Jong Suk very recently returned after completing his mandatory military service duties earlier in January of this year. Since then, he has not made significant public appearances, other than confirming that he will make a special cameo appearance in the upcoming film 'Witch 2'.
Now, it's been revealed that Lee Jong Suk decided to take to the runway during the '2021 Seoul Fashion Week' in order to celebrate his first new step, after a lengthy hiatus due to his mandatory service. In this way, he was able to look back to his humble beginnings as a young model, while also demonstrating his loyalty and friendship with the Korean fashion scene.
Look forward to more updates on Lee Jong Suk's activities in 2021!