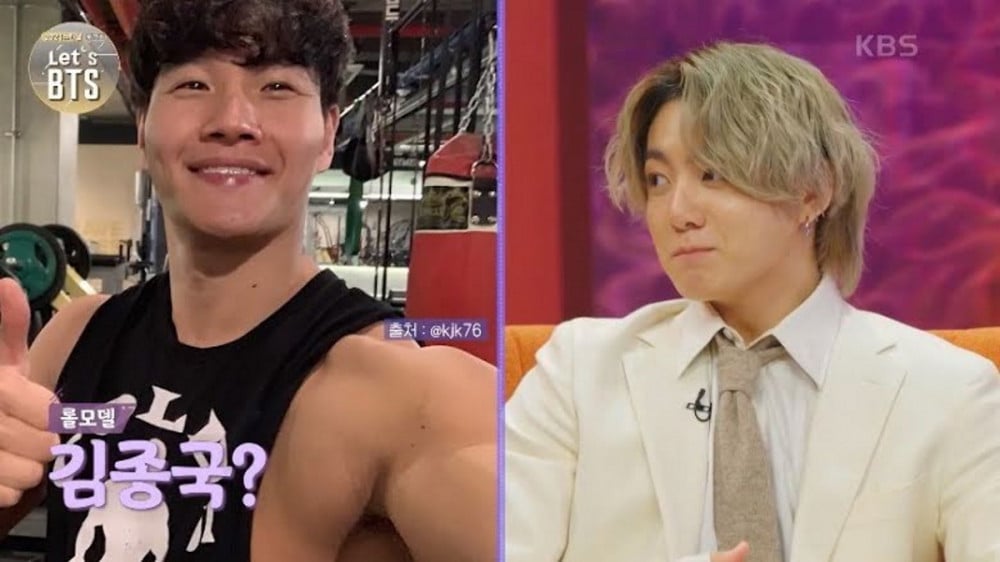 BTS' Jungkook revealed he sees Kim Jong Kook as a role model.

On the recent BTS special KBS' '2021 Special Talk Show, Let's BTS', Jungkook revealed how he looks up to none other than 'Running Man' star Kim Jong Kook. SUGA said on Jungkook's amazing musical talent, "I participate in a lot of other activities and chat with many musicians, but he's the most talented musician I've ever seen. When I talk about how I've never met anyone as talented, my colleagues agree."

When asked about Jungkook's other talents, SUGA expressed, "He's gotten so big that I wish he'd stop working out." Jin also said, "Jungkook's trainer even told him he could get ripped just by holding up a spoon when he was 15."

Host Shin Dong Yup asked Jungkook if his role model is Kim Jong Kook, and Jin joked, "I think his role model is Ma Dong Seok." However, Jungkook responded, "I want a body that's slightly slimmer than Kim Jong Kook. I love his body."

Did you ever expect Kim Jong Kook to be Jungkook's role model?