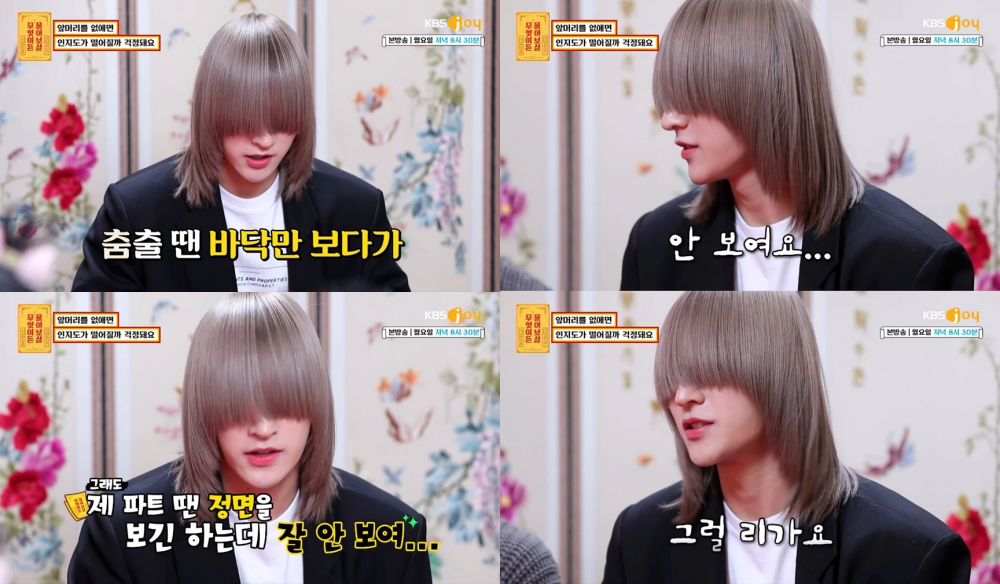 OnlyOneOf member Junji appeared on KBS Joy's 'Ask Anything' to talk about his contemplation over his hair. Junji had promoted in the boy group with his front eyes covered for a year.
Junji's front hair was grown long enough to cover his eyes completely. When Junji came on the show, MC Seo Jang Hoon carefully asked, "Can you see?" to which Junji replied, "Of course not." Junji went on to complain about the difficulties while doing everyday activities with his long hair. Junji explained that he had to hold a member's hand to move and even needed help finding the door when he arrived at the film set.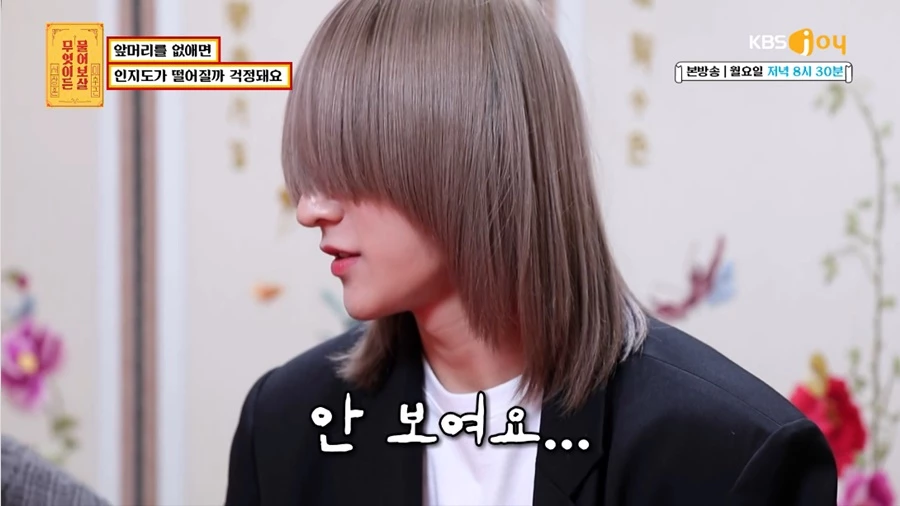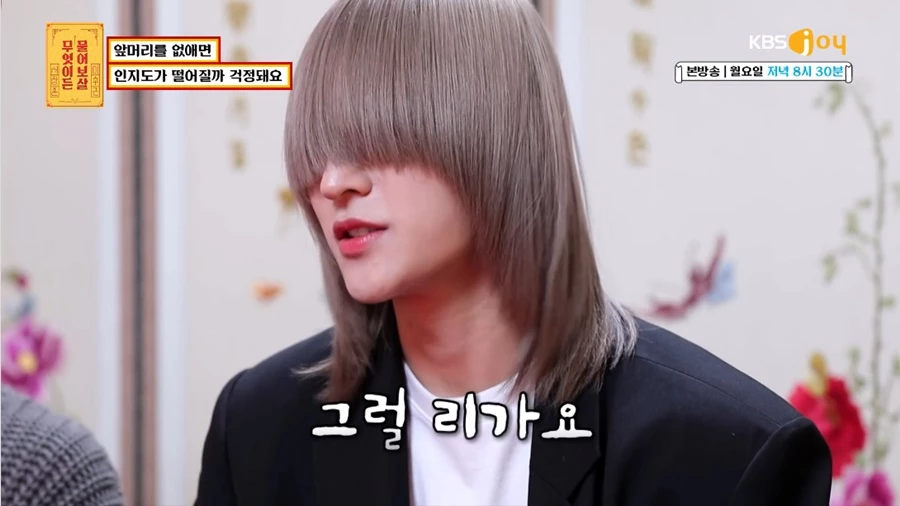 He further explained, "I had to hold a member's hand when walking up the stairs to the stage. When I'm on stage, I danced while looking at the floor. I did look forward when it was my part but I still couldn't see much."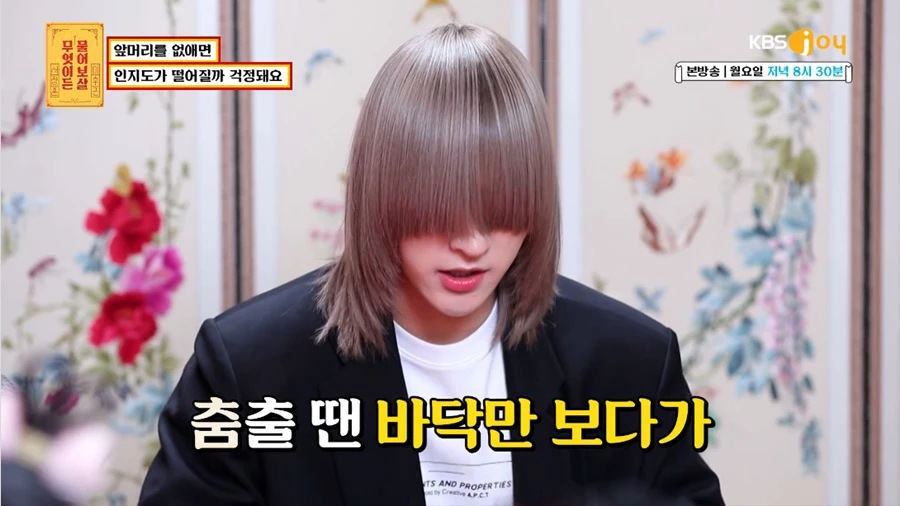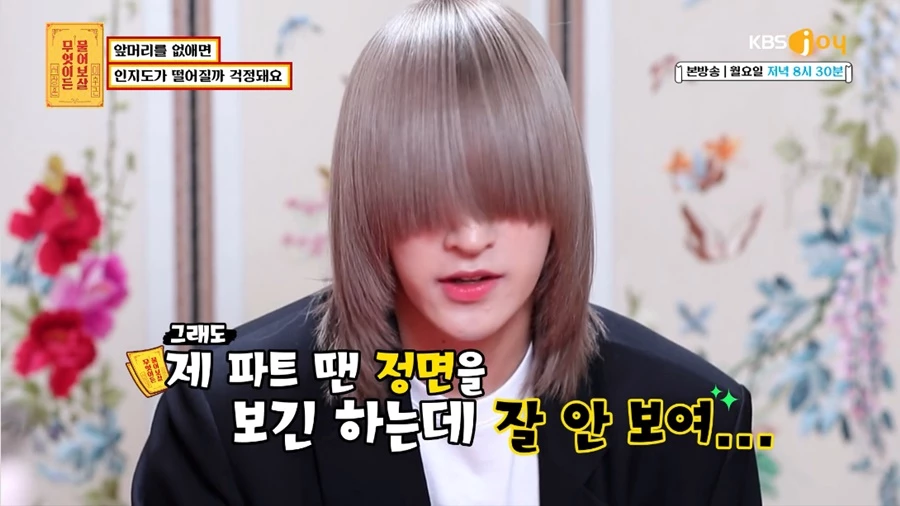 이내 서장훈이 숨겨진 얼굴에 대해 궁금증을 표시했다. 그러자 준지는 수줍은 듯 앞머리를 열고 얼굴을 공개했다. 얼굴이 공개되자 보살들도 깜짝 놀랐다. 머리 사이에서 흰 피부에 잘 생긴 외모의 미남이 등장했기 때문이다. 서장훈은 진심으로 부러운 듯 "얼굴 그렇게 쓸 거면 나 줘"라고 말하기까지 했다.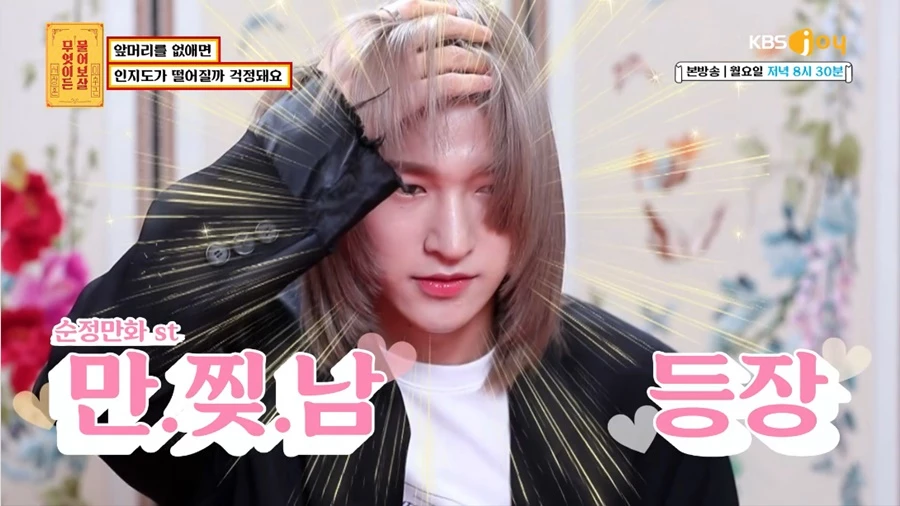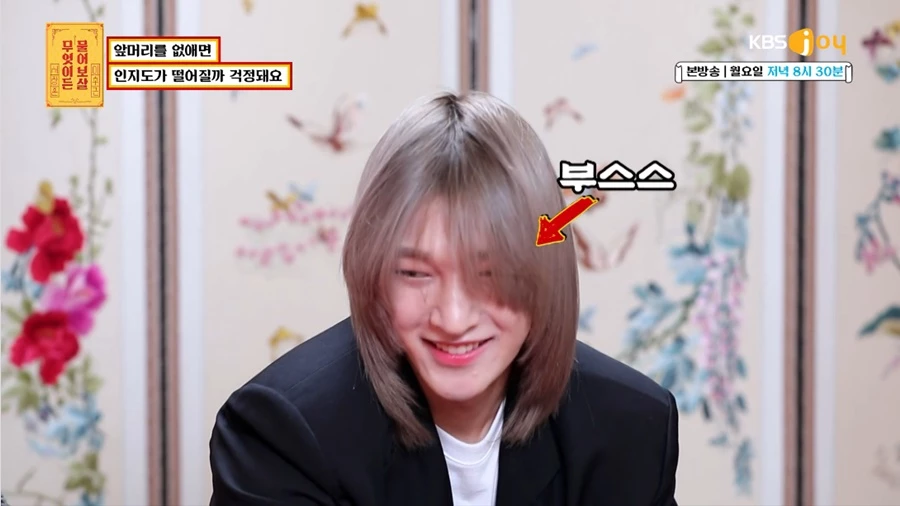 Junji came on the show to ask what he should do about his hair. He confided in the two MCs explaining that he is worried that the group will not be recognized without his front hair. He asked if he should keep his hairstyle or if he should cut it since it is too uncomfortable. The two MCs advised that he keeps his hairstyle and explained, "You're not keeping your eyes covered all day so you can endure it when you're working."
The MCs made everyone laugh when they added, "How about all seven members doing the same hairstyle?"