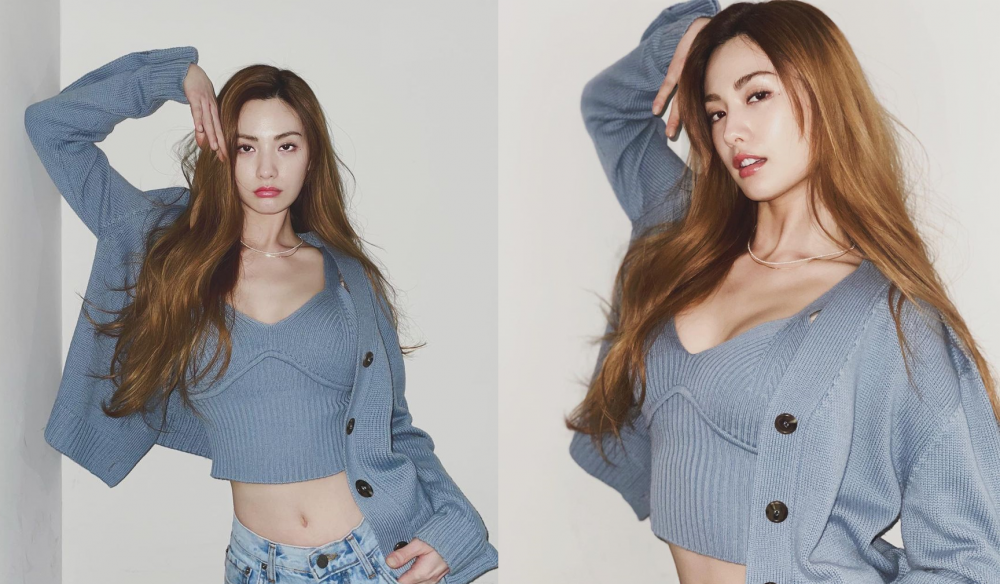 After School's Nana boasted of her perfect body line through social media recently.
On March 30, Nana posted two photos without any captions that showed her slim body figure.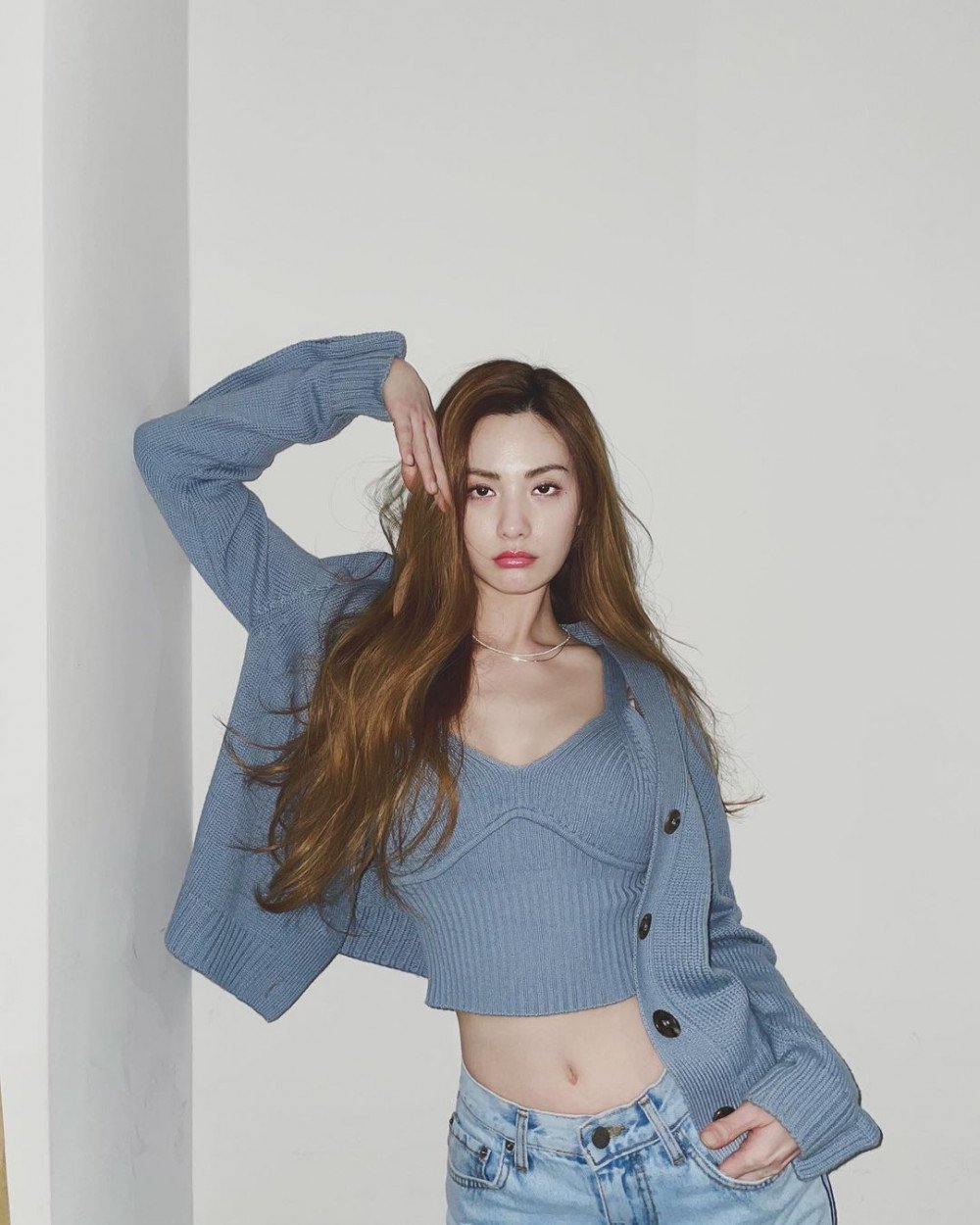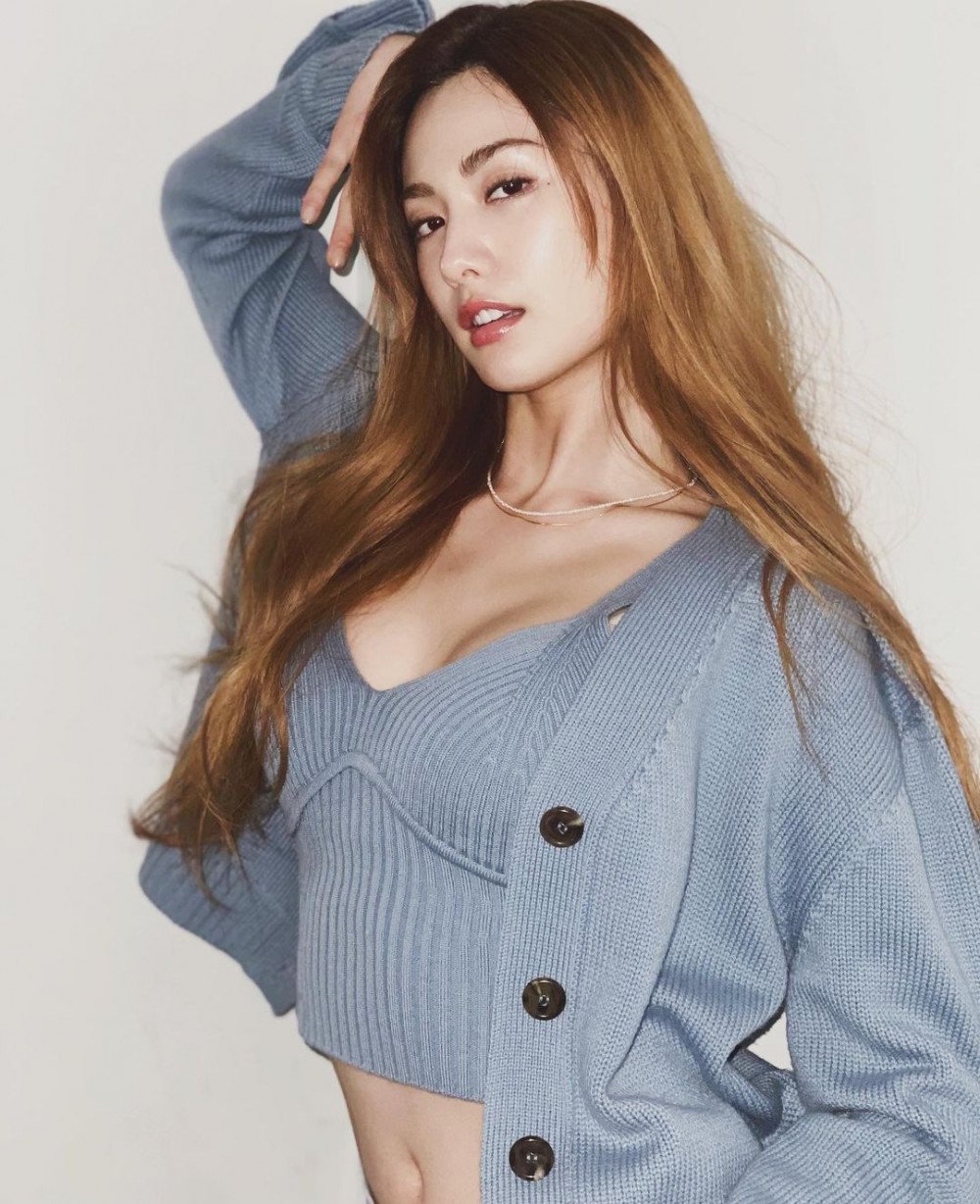 Nana is wearing a baby blue cardigan over a crop top of the same color in the photos. She is seen staring directly at the camera and showing off her thin hips.
She captured many fans' hearts as she boasted of her perfect visuals. In particular, she caught the attention of netizens with her flawless skin and toned figure.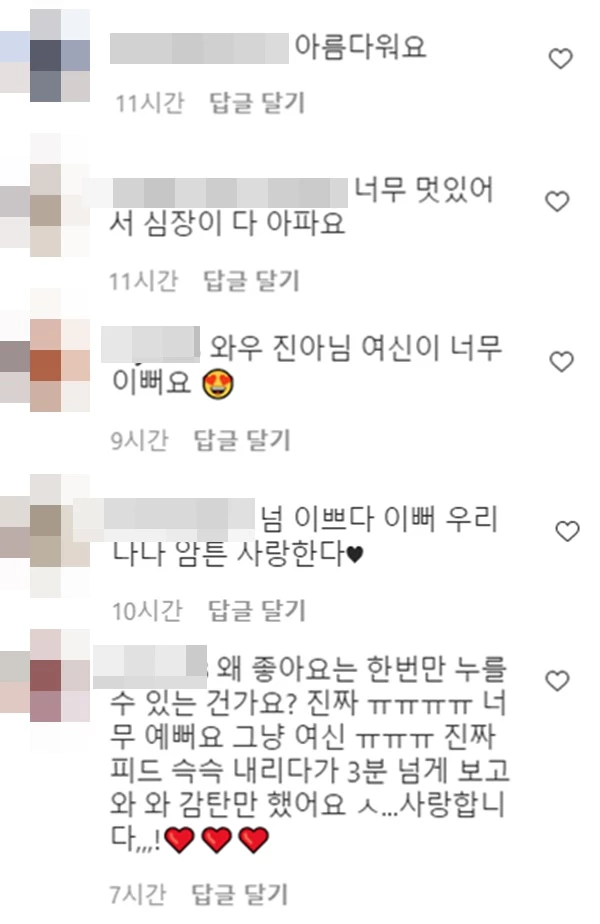 Netizens who saw her photos commented, "You're so gorgeous," "You're so awesome, so my heart hurts," "Wow, Jin Ah, you're like a goddess. So pretty," "You're so beautiful, I love you," and "Why is there only one like button? Really, you're so pretty. You're just a goddess. I am looking at your photo for three minutes straight. I love you."