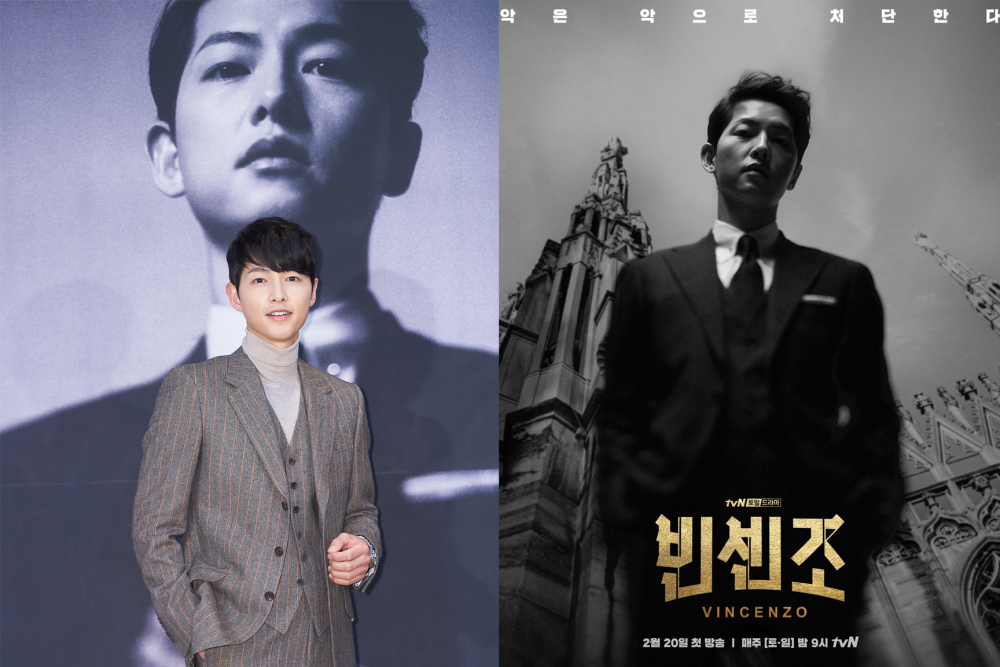 Will actor Song Joong Ki (36) be able to continue the success he gained from the Netflix movie 'Space Sweepers' with the tvN drama 'Vincenzo?'

'Vincenzo,' which is a new drama from the writer Park Jae Bum, the writer behind 'Fiery Priest,' is expected to become the new hit drama. The production cost is already at 20 billion KRW (~$18,138,302), with actor Song Joong Ki as the main cast.

Song Joong Ki will play the role of Vincenzo Cassano, who was adopted in Italy at the age of 8. He is a consigliere/lawyer for the Italian mafia and returned to Korea due to the organization's betrayal. He is a character who fights the villains in a wicked villainous way alongside Hong Cha Young, who is a veteran lawyer played by Jeon Yeo Bin.

The cast members attended the online production presentation on February 15th. During the interview, Song Joong Ki stated, "These days there are a lot of bad people in the news. When writer Park Jae Bum gave me the synopsis, I sympathized with it a lot because it contains many contents criticizing society. I think it is a very new genre, a high-class genre."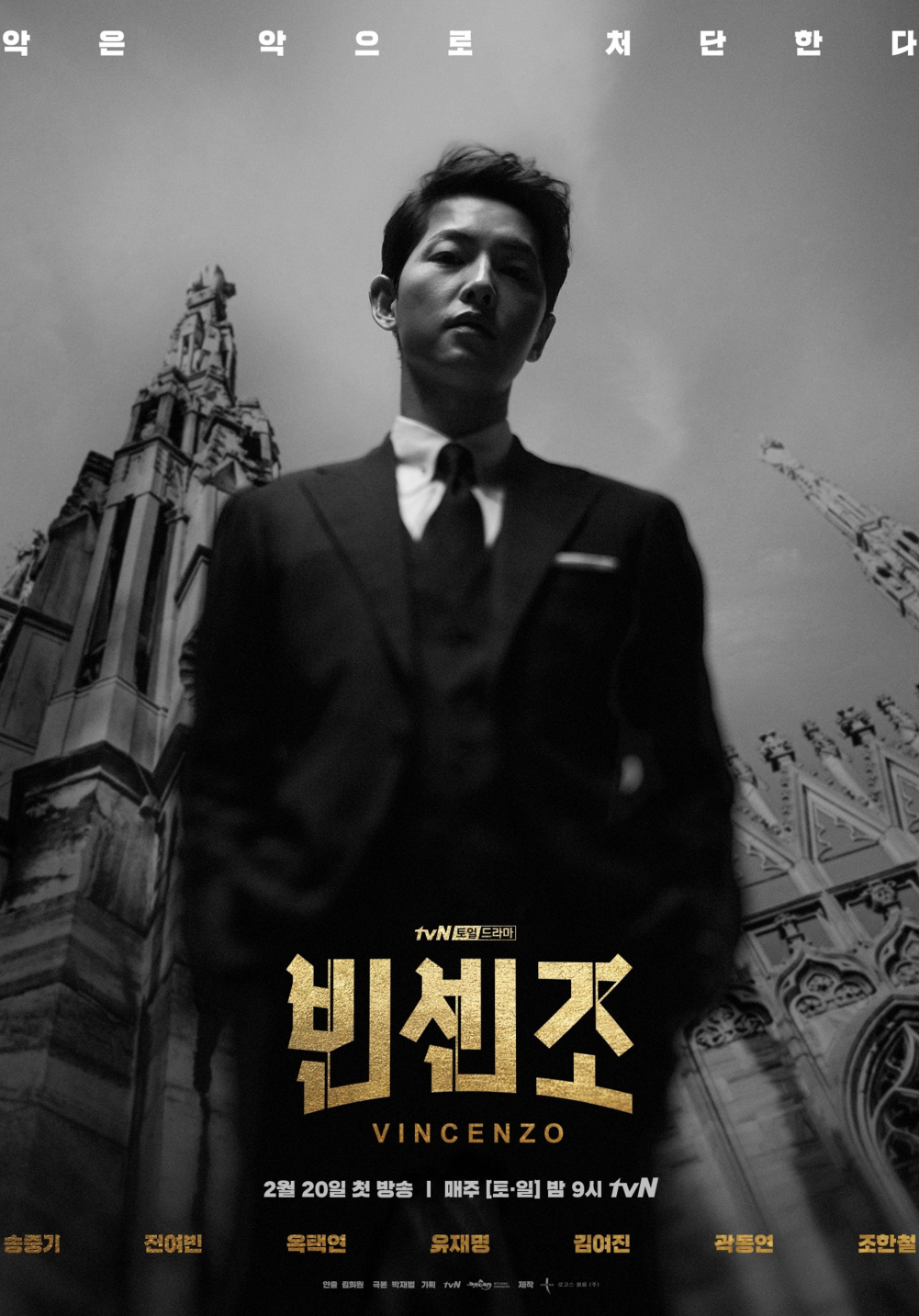 Song Joong Ki continued to say, "But that isn't the only charm that attracted me to it. The narrative is heavy and deep, but it's a pleasant and refreshing drama."

The actor explained about his character saying, "He's worse and stronger than the bad guys. He is a Korean who has lived only in Italy, so he's a lonely character as he is foreign to Korea. At first, I thought Italian would be easy to pick up, but it's a complicated language. Still, the language teacher helped me a lot."

Many fans wonder how Song Joong Ki will depict a character who is more wicked than the bad guys since he has such kind, gentle eyes. Song Joong Ki replied, "There are some people who see me in a different image than the image that is seen to the general public. I wanted to transparently depict Vincenzo's spitefulness, wickedness, and sharpness."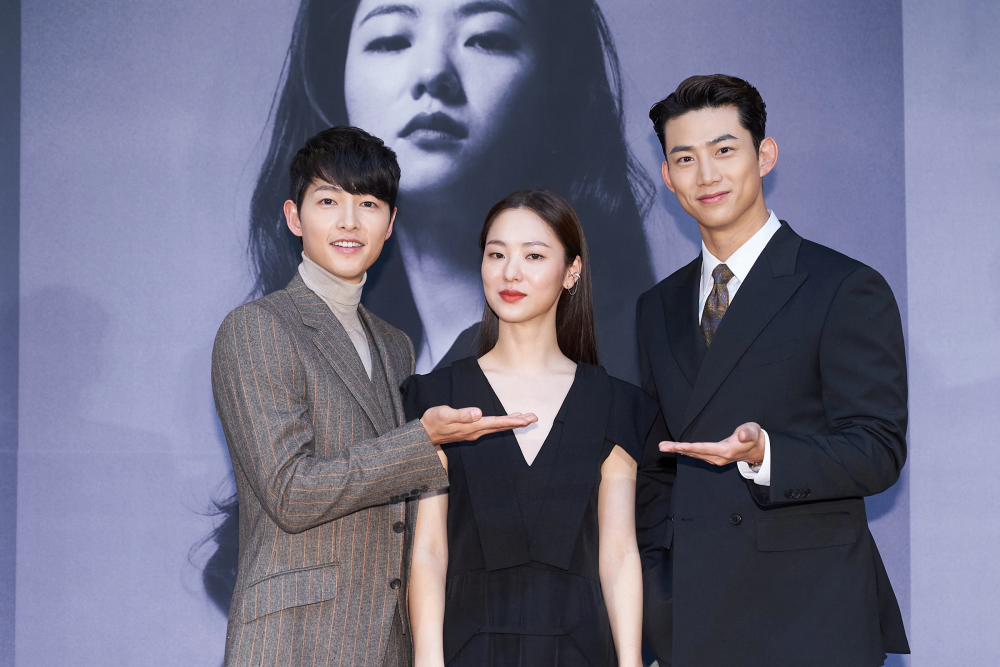 Regarding Jeon Yeo Bin, who worked as his partner, he said, "Both characters have a sort of loneliness even though they lived in polar opposite lives. They also have a similar passion. when I saw Jeon Yeo Bin, I felt that she was an amazing actress."


Jeon Yeo Bin also stated, "I wanted to keep reading the next content when I received the synopsis. Vincenzo and Cha Young are like Tom and Jerry. Song Joong Ki really helped set the mood and character."


Taecyeon will play the role of Jang Jun Woo, an innocent intern lawyer who is at odds with Vincenzo. Taecyeon said, "Song Joong Ki and Jeon Yeo Bin are like jewels, If Vincenzo is a diamond, then Hong Cha Young is like a black pearl. I'm so honored to be part of this project."