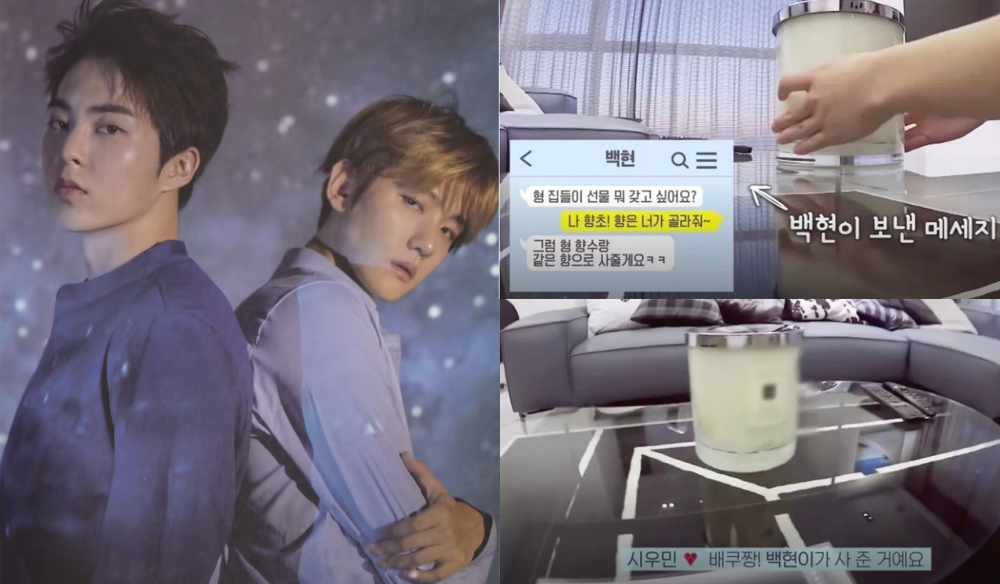 As some of EXO members are returning from their mandatory military service this year, many fans are taking an interest in the group's future activities.
Some fans are revisiting the members' interactions with each other as they look forward to the activities that the members will partake in together in the future.
Back in 2019, V Live launched a reality show titled, 'Heart For You - Xiumin Version,' in which member Xiumin revealed his daily life right before enlisting into the army. During the show, Xiumin introduced his house and showed fans the gift he had received from Baekhyun.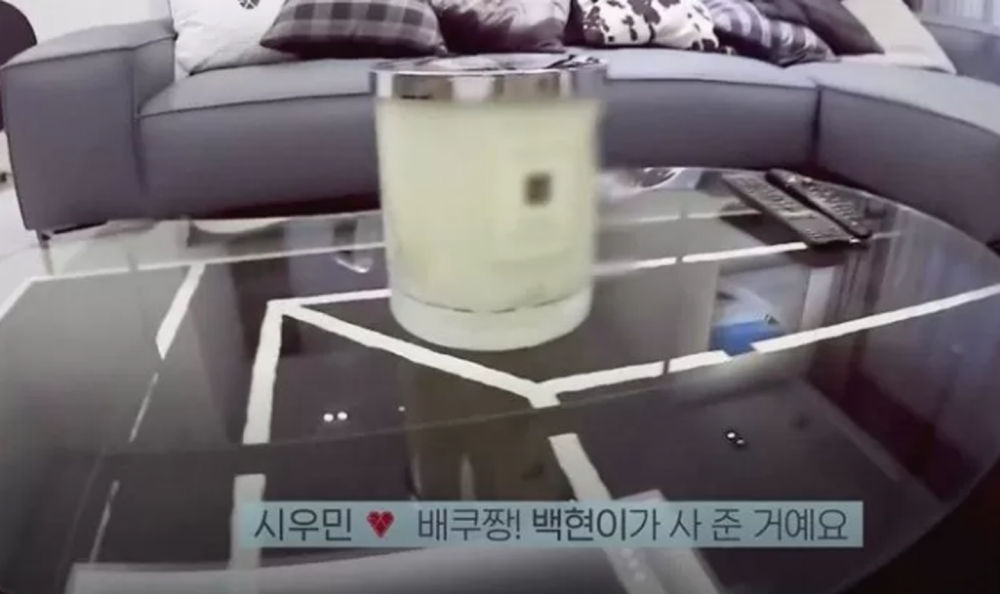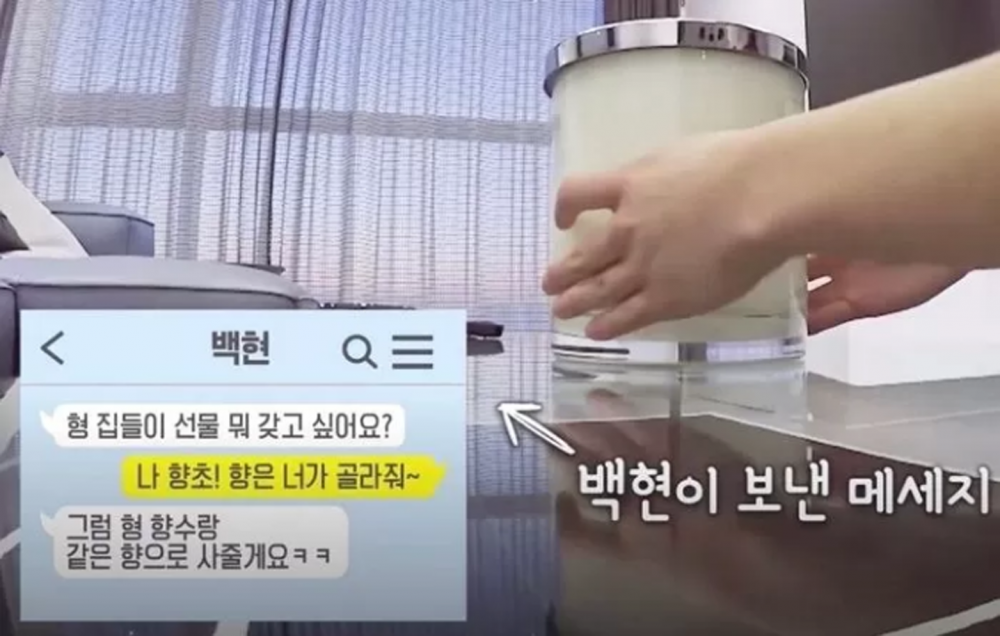 According to Xiumin, who revealed Baekhyun's message, Baekhyun had asked what he wanted for a housewarming gift. Baekyun texted, "Hyung, what do you want for a housewarming gift?" To which Xiumin replied, "I want a scented candle! you can choose the fragrance~" Baekhyun replied back, "Then I'll buy the same fragrance as your cologne, lol."
Thereafter, Xiumin's candle made headlines as fans were interested in the candle that Baekhyun had gifted him. The candle that Baekhyun had given Xiumin was from a luxury brand named 'Jo Malone,' and the candle costs approximately 700,000 KRW (~$634).
The candle also boasted of a large size that weighs around 2.1kg (4.6 lbs). Fans were able to see how large the candle was even from the video as Xiumin had to hold the candle using both his hands.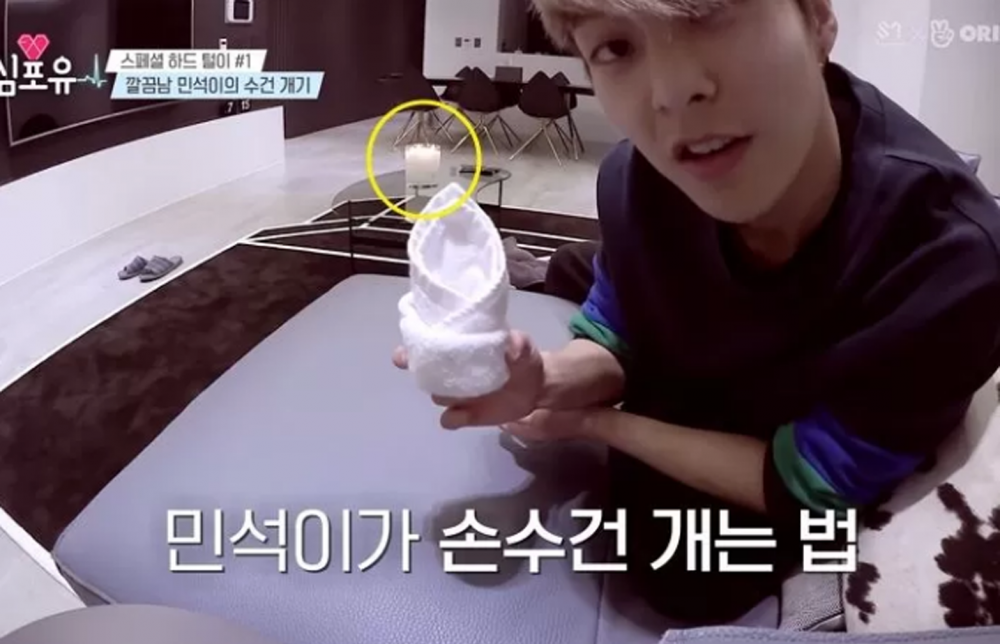 After seeing the candle, netizens and fans commented, "I don't think you can use that candle even if you use it in your lifetime lol," "I thought I read the price wrong because it's so expensive," "Their friendship seems strong and it's so nice to see," and "The candle is bigger than Xiumin's face."