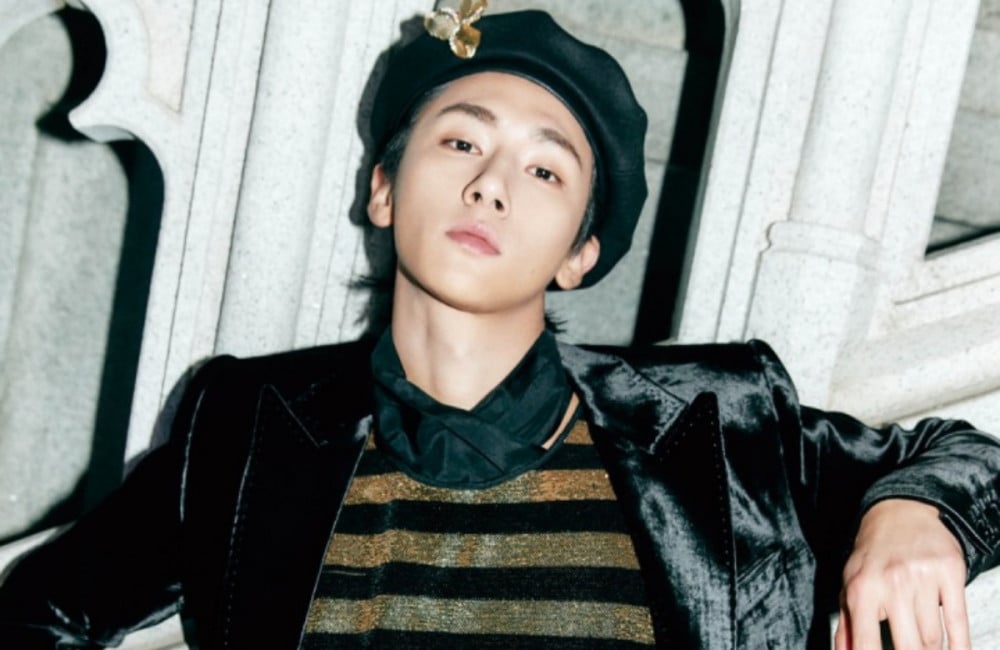 MONSTA X's I.M has a solo feature in a popular men's magazine!
On February 22 KST, 'Arena Homme +' magazine revealed that I.M has a feature in their March issue titled 'I.M WHAT I AM.' The photoshoot was taken in the middle of the night, with the rapper posing nearby Gothic statues and stone architecture and evoking high-fashion visuals. According to the magazine, I.M was praised by the staff for his laidback nature despite how cold the weather was that night.

In the interview, I.M goes into detail about his new solo album 'DUALITY,' stating, "If MONSTA X's music has a popular and powerful sound, my musical color has a groovy feel. I'm usually on the quiet side. Through my solo music, I was able to make songs that resemble my personality. The lyrics are metaphorical, not direct, and instead of using [the informal Korean expression of] 'you,' I use [the more polite and poetic Korean expression of] 'you.'"

"In life, everyone has two sides. The me that the public sees and the real me, I don't think we have to balance between them," he continued, going into the meaning behind the album's title. "In the beginning, I felt the distance between the two and worried a lot about it, but I don't care anymore. When you get confused about what kind of person you are, you just have to admit it. Even if I don't think I'm cute, if the fans see me as cute, that's who I am."

When asked what type of artist he wants to be, he also answered, "I think about that a lot. However, when I think 'I'm going to become this kind of artist,' it puts me in a rut. I want to make songs based on things that I've felt, to make songs that I want to release, to like things that I like, to be honest with myself."

Meanwhile, for more photos and the rest of the interview, check out the March issue of 'Arena Homme +.'
Check out some photos from the editorial below!