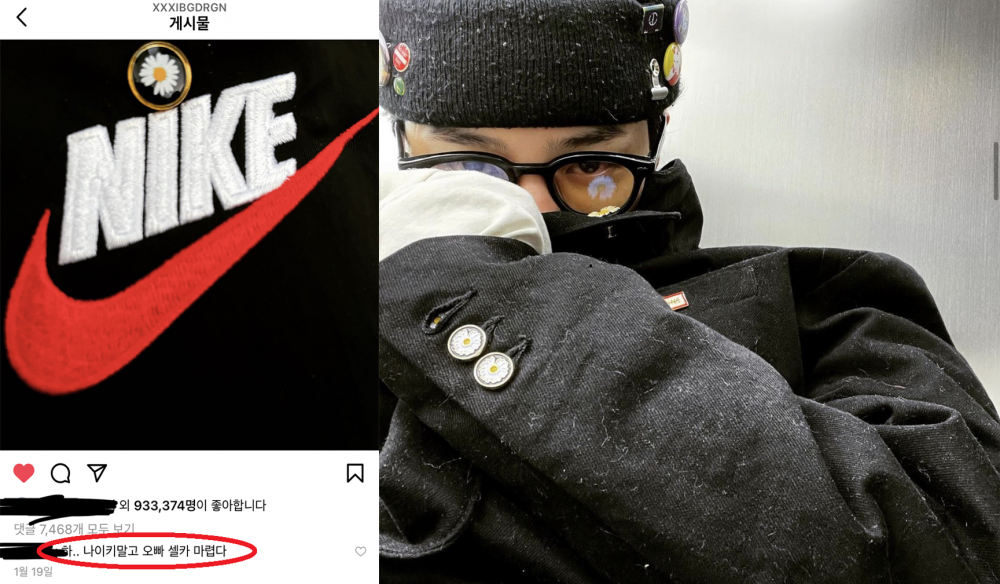 Recently, one netizen created a post with the title "Did you see G-Dragon's Lovestagram? lol I'm going crazy."
The netizen posted two photos on the post that showed captures of G-Dragon's Instagram post. In one of the posts, G-Dragon had placed the flower logo of his fashion brand PEACEMINUSONE on the logo of Nike.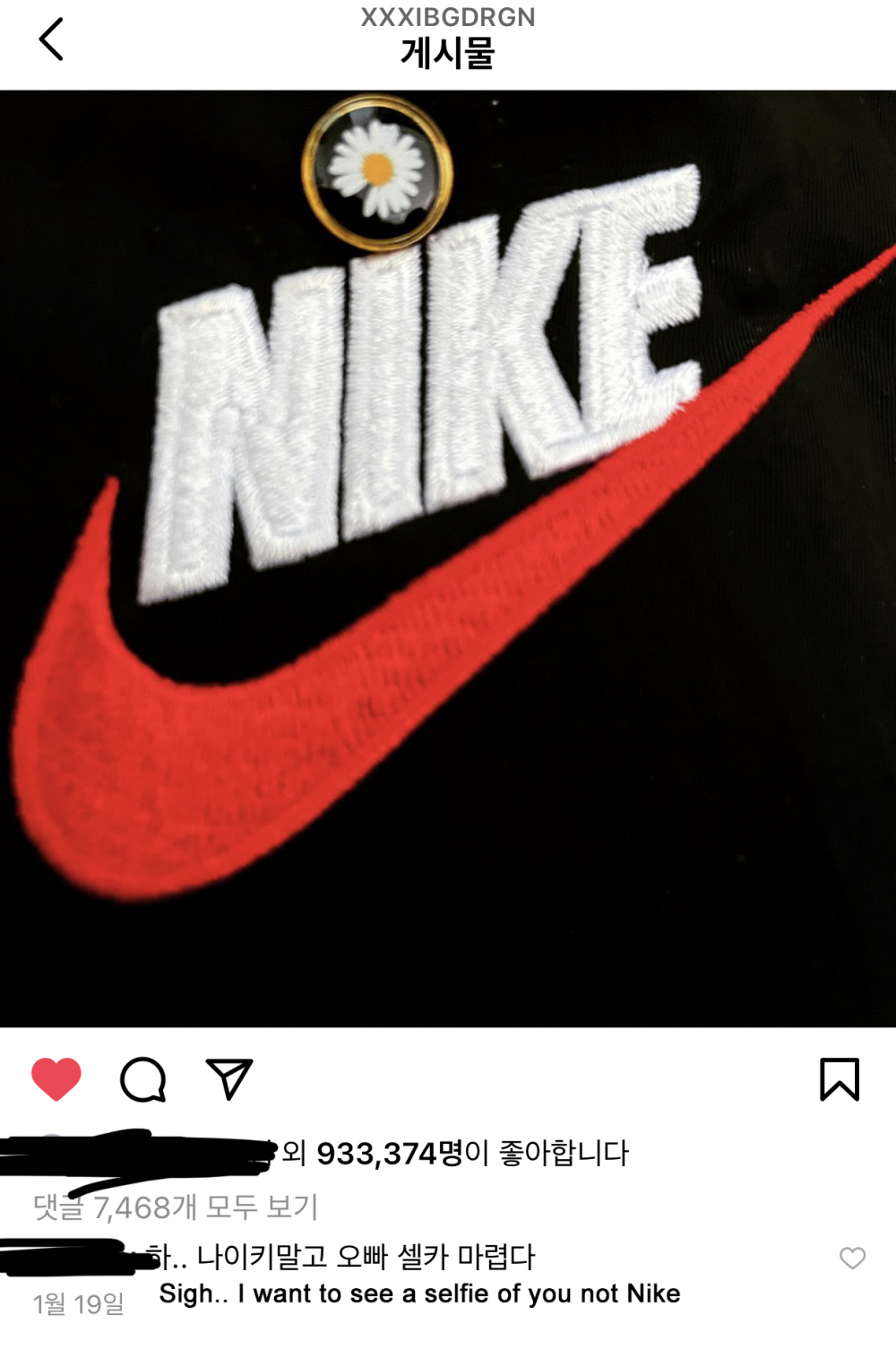 On the post, one fan commented, "Sigh... I want to see a selfie of you, not Nike," expressing her disappointment in not being able to see G-Dragon's face in a while. Two days later, G-Dragon responded to the fan's request and posted a shy selfie of himself on Instagram.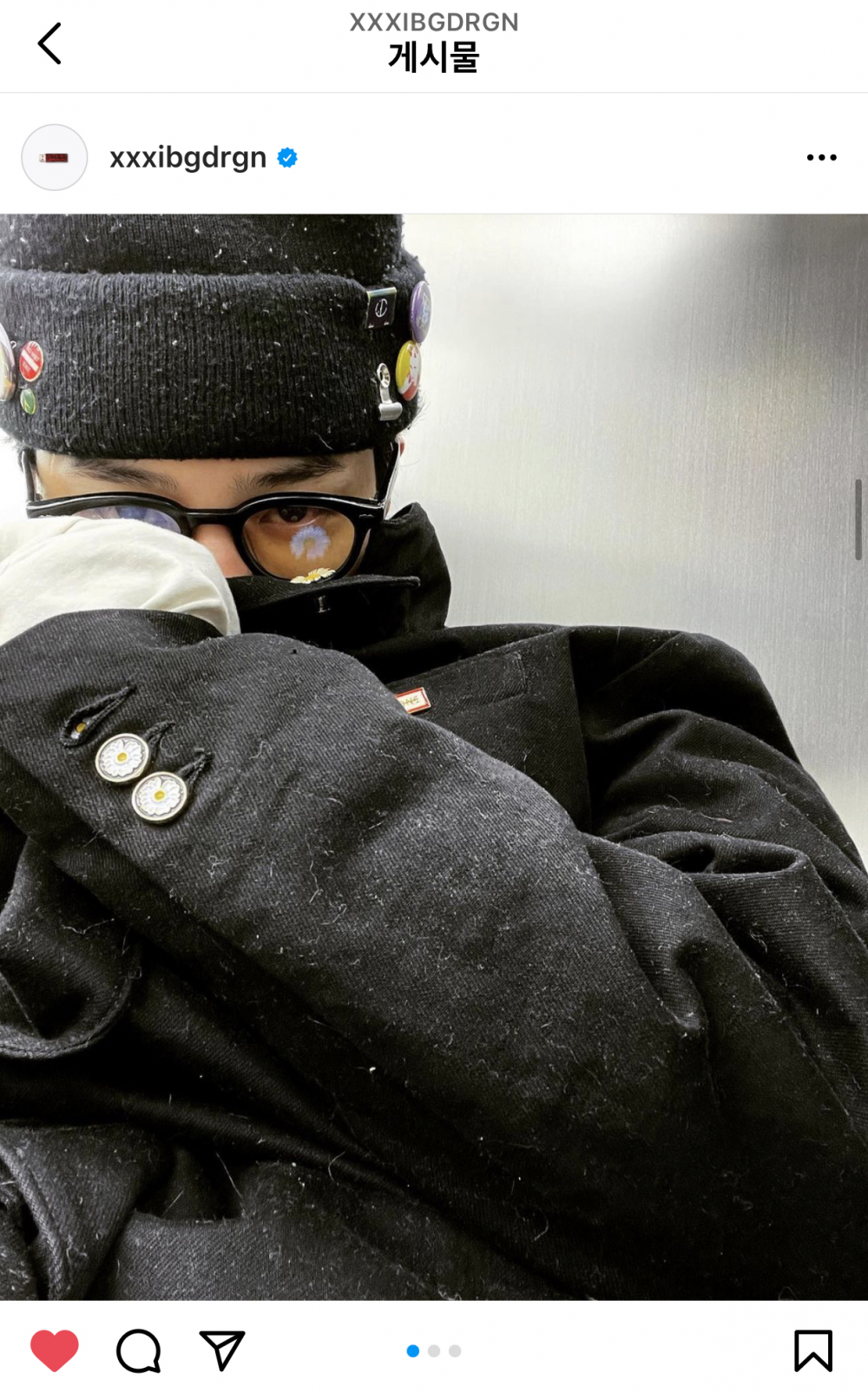 The netizen who created the post in the online community explained, "I asked him to post a selfie and he uploaded a selfie for his next post...Let's not make it obvious, Jiyong."
Other fans let comments of their own in the online community by saying, "I didn't know, but G-Dragon is a romantic," "I'm happy you're alive G-Dragon," "So cute," "I think G-Dragon is so cute," and "G-Dragon, please make a comeback soon."