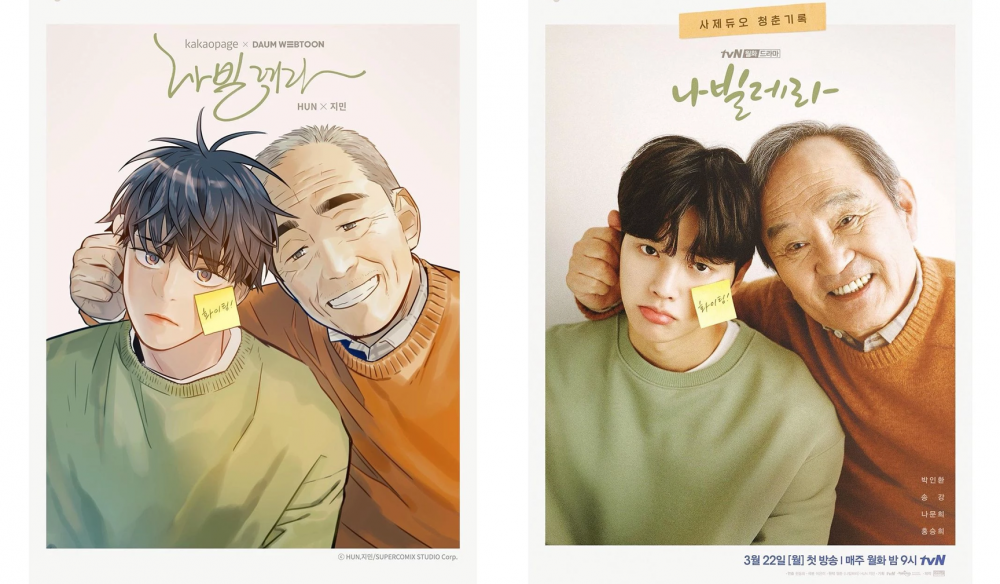 The drama poster for the new drama 'Navillera' has been unveiled.
On February 25th, tvN's official Instagram uploaded two posters of the upcoming drama 'Navillera.' One poster featured the two main actors while the second poster revealed the webtoon art.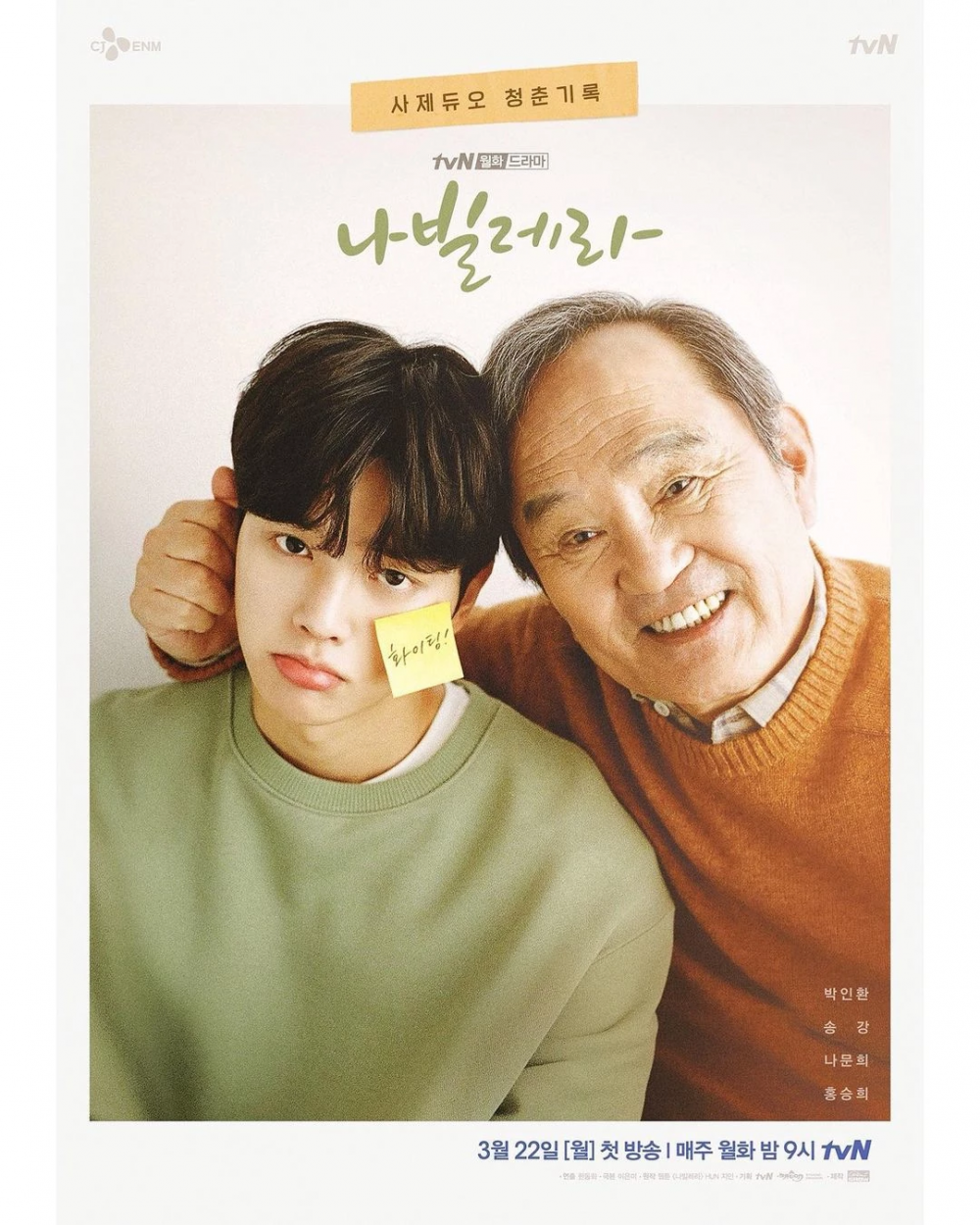 In the poster, the male lead actor Song Kang is seen shoulder to shoulder with actor Park In Hwan. The webtoon artist HUN drew the webtoon version of the poster, which boasted a striking resemblance between the characters and the actors.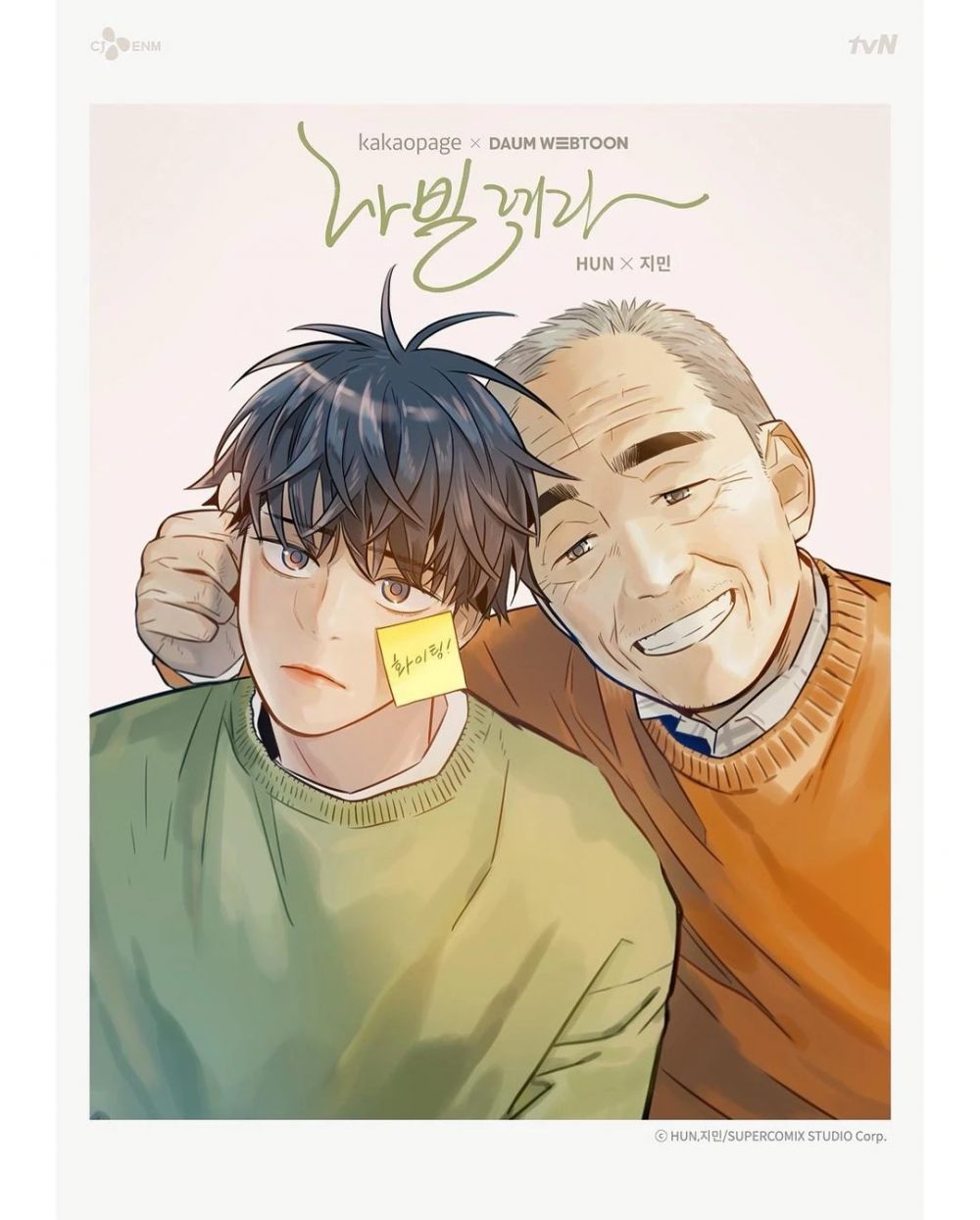 'Navellera' is based on the popular webtoon depicting the story of a 70-year-old man who began learning ballet to achieve his long dream and the rebellious ballerino Chae Rok.
The new drama will launch its first episode on March 22nd at 9 PM on tvN.