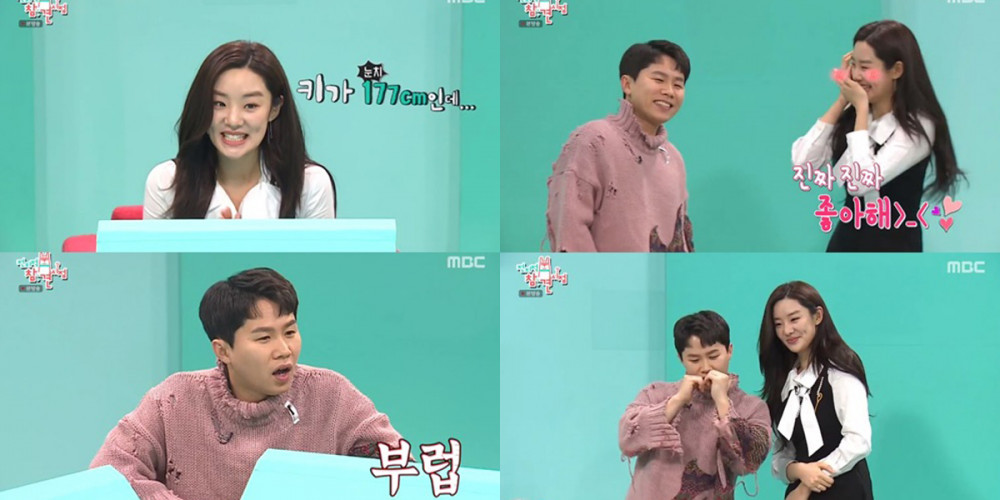 On February 20, actress Stephanie Lee appeared as a guest on MBC's 'Point of Omniscient Interference'!
On this day, Stephanie Lee shared that she is from Manhattan, and that she was a model before she switched gears into acting. The star also shocked the panelists of the show by revealing that she is 177 cm (~ 5'10'').
Here, Yoo Byung Jae asked, "Why would you say that like it's something to be embarrassed about?", while Song Eun Yi observed, "It says that your ideal type of man is someone who is petit."
Stephanie Lee confirmed, "Because I'm tall, I don't really prefer other tall men. I prefer shorter men. Actually, I am a big fan of Yang Se Hyung."
The two were then asked to stand up and pose together for the camera to show off(?) their height difference. When Lee Young Ja pointed out, "I can't really tell the big height difference," Yang Se Hyung said, "That's because of my confidence."